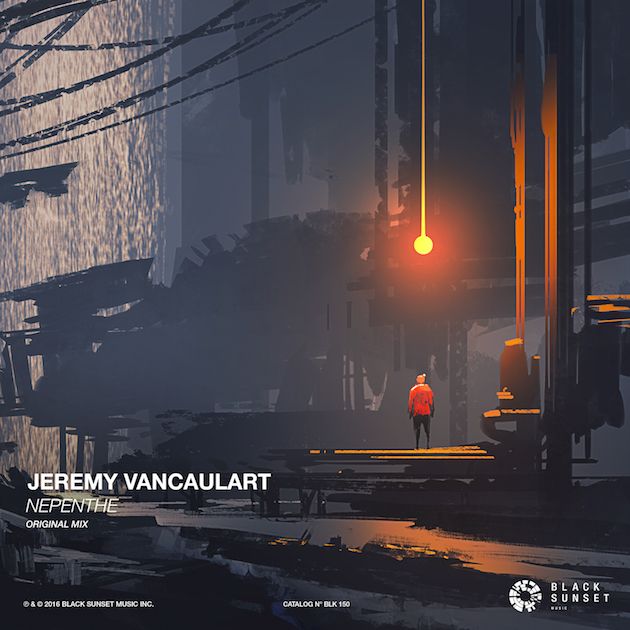 Jeremy Vancaulart - Nepenthe
Jeremy Vancaulart believes in the power of music to heal and change the world. It is a belief that has driven him to build Black Sunset Music into a powerhouse Trance label, exploring the emotional charge of evocative music.
This mission is encapsulated by "Nepenthe," the label's 150th release and one that was personally penned by Vancaulart. "Nepenthe" – a Greek word referring to 'that which relieves sorrow' – is a track name that is, like every other element of the tune, carefully selected to guide the listener through an emotional journey. This is the hallmark of Black Sunset Music's style under Vancaulart's leadership.
"Nepenthe" hits Beatport for an exclusive two-week launch beginning on March 25th. It's a powerful and fitting entry into Black Sunset Music's discography, and demonstrates just how much the label has grown over its three years.
ABOUT JEREMY VANCAULART
Introduced to electronic music at the age of 18, Jeremy Vancaulart's musical path has been clear, bright, and ever upward. He's performed at raves and clubs in the regions largest cities–New York, Toronto, Ottawa, Montreal, including performing opening duties for Mark Sixma in Toronto's famous Guvernment Nightclub–and has released his music to a global audience over the past two years. Jeremy has been featured on some of the worlds top Trance music labels and, most notably, was the first vocal track on the iconic In Search of Sunrise album in 2014.
Jeremy is the founder and CEO of Black Sunset Music, a label that shares Trance music that matches his own spirit: deep, complex, expressive and impactful, and has been supported world­wide by artists such as Armin van Buuren, Andrew Rayel, Mark Sixma, Beat Service, and Paul van Dyk.
CONNECT WITH JEREMY VANCAULART
Website: www.jeremyvancaulart.com
Beatport: http://pro.beatport.com/artist/jeremy-vancaulart/288987
Facebook: www.facebook.com/jeremyvc
Twitter: www.twitter.com/jeremy_vc
Soundcloud: www.soundcloud.com/jeremy-vancaulart