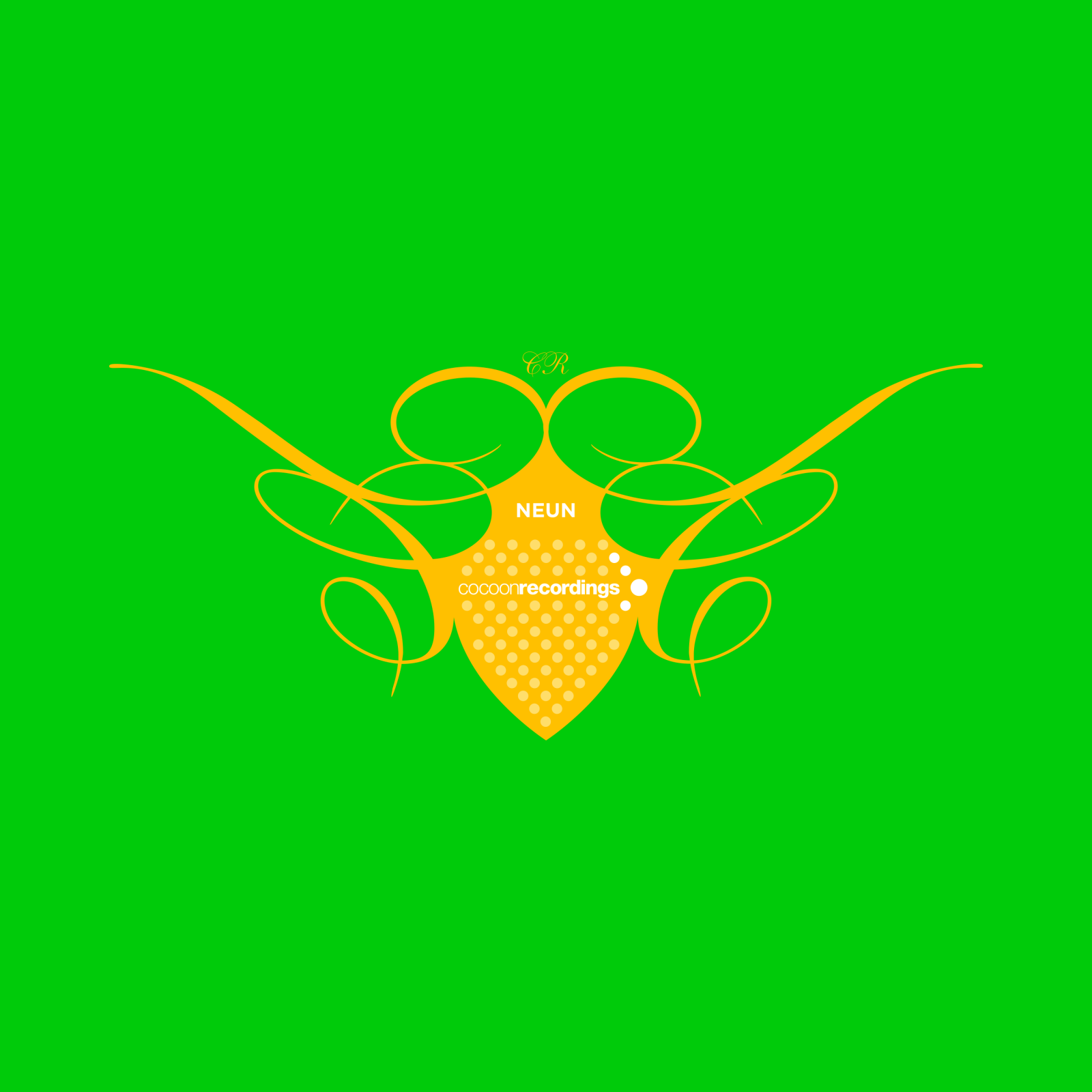 Neun – mixed by Chris Tietjen
The irrepressible Cocoon label is back with the next instalment of its annual mix series. Entitled 'Neun', this latest edition, like all eight before it, comes from Chris Tietjen, who has once again been chosen by label boss Sven Väth to represent the Cocoon sound across 15 essential selections.
Tietjen started as a young gun in Väth's Cocoon Booking agency and soon developed into a serious club DJ representing Cocoon across the globe. He released his first solo 12″ on Cocoon Recordings in 2012, which marked his arrival proper as a producer in the techno world. This mix proves him to be a fine DJ who lays down an elegant, perfectly paced selection that covers plenty of ground without ever feeling forced.
Tietjen starts the journey with two Matt John and one Minilogue track, creating in the process a moody and warm intro. The transitions that ensue can be classed as the kind of warm up you'd like to hear in a proper techno club moving loosely towards a more energetic section with cuts from Adam Port, Popof (Animal & Me) and Nick Curly.
From 22 minutes on the mix starts to kick in and the bass cabinets of your speakers definitely begin to wobble harder. Pele & Shawnecy, Sante & Frank, André Galluzzi and Dana Ruh are next up along the way and truly do a great job of capturing the essence of the modern day Techno giant that is Cocoon.
Label producers old and new all get included, from wAFF to Mind Against, Julien Bracht to Temma Teje, and by enlisting them Tietjen manages to swing out the mix as smoothly and coherently as he started it.
In short, Neun turns out to be an imperssive overview of what has happened over the last few months at the Cocoon Recordings HQ and is a fine testament to Tietjen as both a DJ and selector.
Tracklist
1. Matt John – Britz Wind
2. Minilogue – Atoms With Curiosity That Looks At Itself And Wonder Why It Wonders
3. Matt John – Froydish
4. Adam Port – Black Noise (&Me Remix)
5. Popof, Animal & Me – Hangover feat. Arno Joey
6. Nick Curly – When The Wild Horse
7. Pele & Shawnecy – Can't Wait
8. Santé & Frank Lorber – All About
9. André Galluzzi & Dana Ruh – Beetle
10. Mauro Picotto & Riccardo Ferri – The Riff
11. wAFF – BeatMakerZ
12. Julien Bracht – Acheronian
13. Temma Teje – Nueva
14. Uner – Monamen
15. Mind Against – Argo