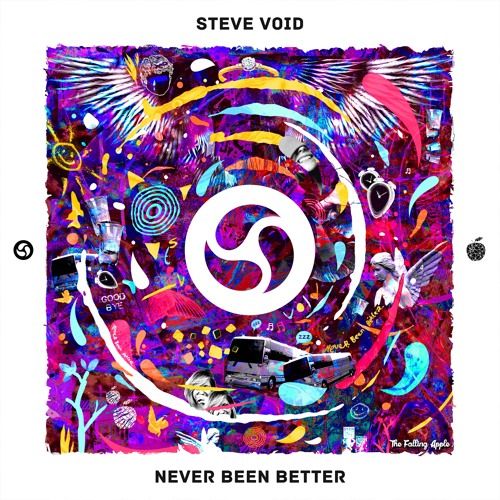 Steve Void - Never Been Better
Following the success of his sensational single 'Chemistry', Dutch DJ/producer Steve Void is back with another masterful cut, 'Never Been Better' – out now via Epic Amsterdam [Sony Music].
Opening with the track's majestic vocal piece and simple piano chords, 'Never Been Better' eases listeners into the mix. Incorporating gentle percussion and a laid-back beat, the song is gradually built up over its 3-minute duration, leading to a mesmerizing electronic drop. Combining pitched-up vocal samples and euphoric synths, this emotive creation will no doubt catch the attention of dance music fans all over the globe, further cementing Steve's position as a serious and intriguing electronic dance music producer.
Starting off his musical career at the young age of 15, Stef van Vugt devoted his life to his passion for dance music. Steve gained support and recognition for an array of notable remixes, including his rendition of The Weeknd's 'Can't Feel My Face', which amassed over 7 million plays on SoundCloud within the first couple of months of its upload. Continuing on a non-stop roll, he released remixes of 'Shades Of Grey', 'Beat The Sunrise' and original tracks 'Stronger' and 'Burnin'' with Alex Adair, all racking up millions of plays each, totaling over 20 million plays on SoundCloud alone. With the astounding success of 'Chemistry' in summer 2016, Steve toured alongside Matoma, Cheat Codes and Steve James on their 'Party At Your Place' US Tour. Adding a brand new weapon to his already impressive back catalogue, Steve is kicking 2017 on an all time high with 'Never Been Better'.