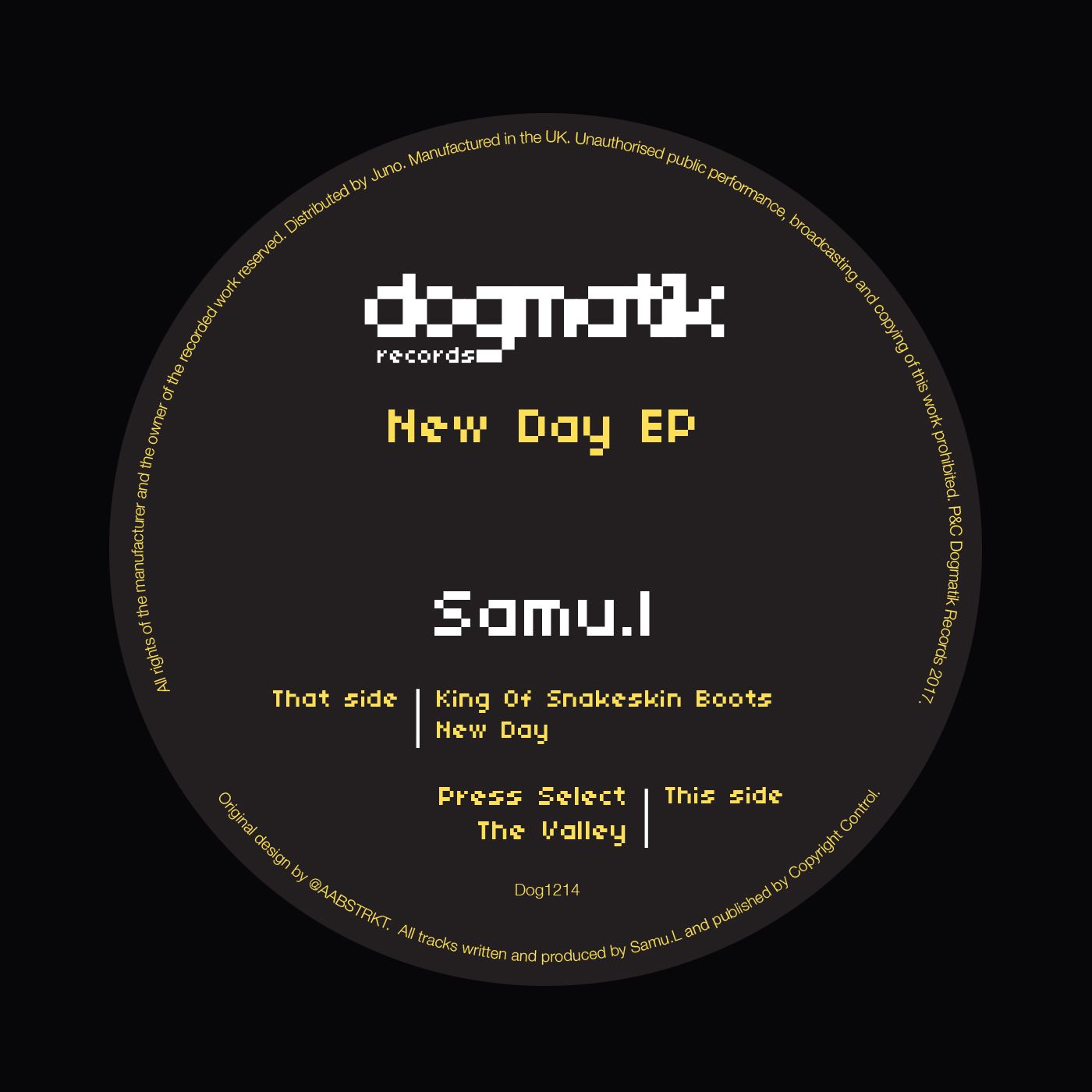 Samu.l - New Day EP
The authoritative Dogmatik label is back with a new EP from Samu.l that boasts four essential house tracks which further cement his reputation as an underground heavyweight.
The Birmingham based artist has links with labels like 8Bit Records and Saved, and has previously released on Dogmatik to great acclaim. His dance floor-focused sound is always evolving but consistently retains a rolling bassline that keeps people locked for hours. As a DJ he has the same signature style and has played all over the world from New York to Ibiza.
The excellent opener 'King of Snakeskin Boots' is a sinewy, muscular, bubbling tune with syncopated drums. Run through with flashes of synth that keep you on edge, it is a brilliantly bulky groove. Top title track, 'New Day,' is classic Samu.l with heightened tension and driving kicks propping you up throughout. The rolling, booming bass is purely absorbing and subtle percussive twitches help keep things lively.
The masterfully warm 'Press Select' drifts along, offering playful melodies and dreamy bass that manages to be physical and heady at the same time. It has lots of deft details and sonic touches that elevate it above a purely functional groove, and last of all the super 'The Valley Dub' takes us deeper again, riding on shuffling hats and a trademark hypnotic Samu.l groove.
These are essential and fresh house tracks that any DJ and dancer is sure to love.
Tracklist:
1. King Of Snakeskin Boots
2. New Day
3. Press Select
4. The Valley Dub