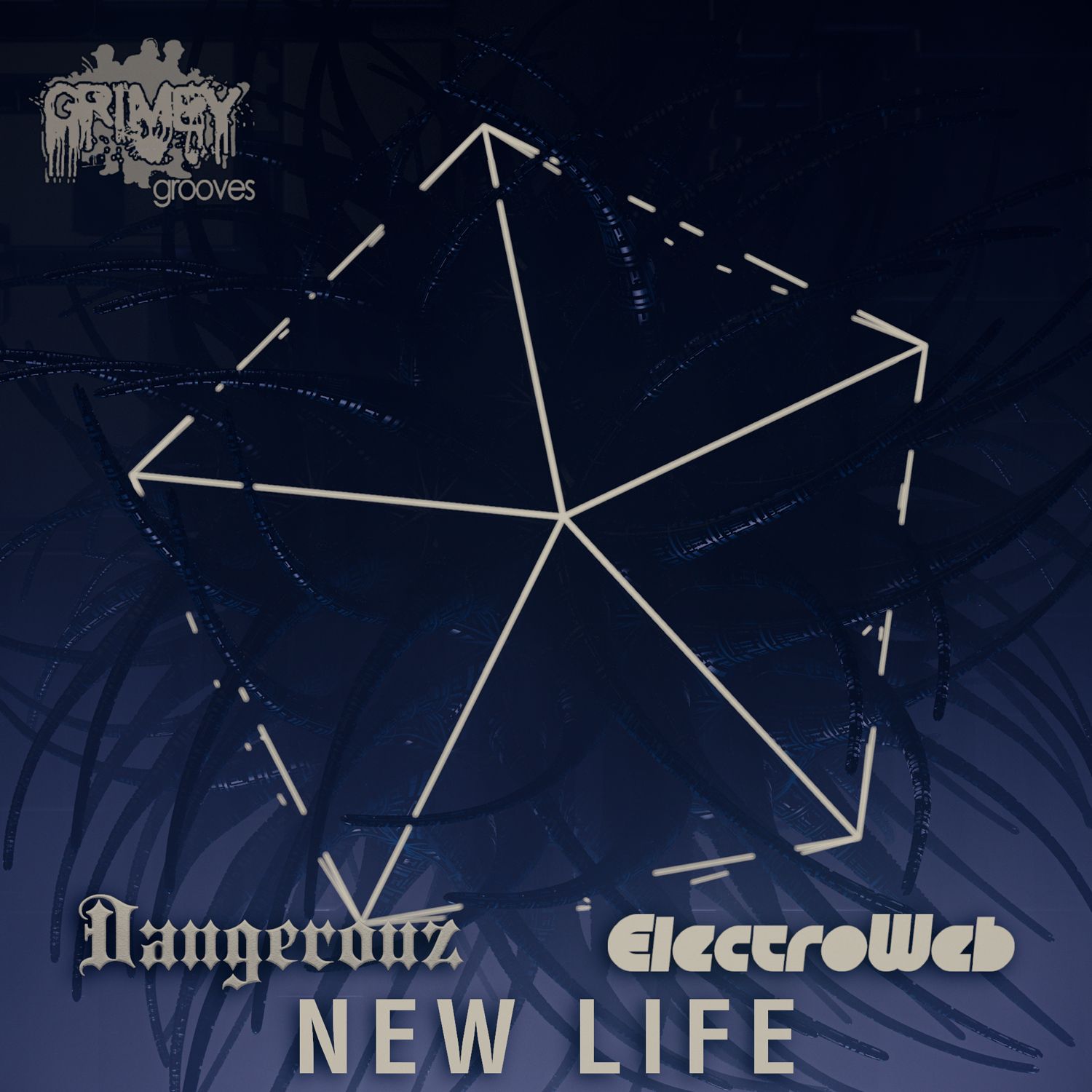 Dangerouz & ElectroWeb - New Life
Rising star Dangerouz returns to Grimey Grooves Records for the release of his latest masterpiece 'New Life'.
The multitalented DJ and producer, who is no stranger to the Beatport Top 100 charts, is the man behind many hits such as 'Kingpin', 'Police Raid', 'Brenessy' and 'Dynasty', leading to many A-list labels keeping an eye on his highly skilled productions. Since exploding onto the scene, Dangerouz has been making huge noises within the American Dance industry which have landed him opening spots for legendary names like Alex Peace – securing his place as one of the United States' fastest rising talents.
His new masterpiece comes in the form of 'New Life', a collaboration with emerging Ukrainian talent ElectroWeb. Filled with a powerful kick, perfectly arranged percussion, a filthy Electro bass-line, spiralling synths and superb vocal work, 'New Life' has everything you could possibly want in an Electro House record – sure to work clubs and festivals all around the globe.
Dangerouz has once again teamed up with Grimey Grooves Records for the release of 'New Life', a partnership that has all the ingredients for a successful record. The American imprint already boasts names such as: BMV, Cutculprit, DJ-Pipes, Mistik, Erik Ev_L, Kwest, Fabyan, Weap0n X, DrGoo, Cali Miles, Chocolate Bear, Iso Raw and DeadRomeo – securing its place as one of the scene's premier labels. 'New Life' is out now exclusively on Beatport and will see Dangerouz's rise to the top of the EDM ladder continue at rapid pace.
Available on Beatport
https://pro.beatport.com/release/new-life/1729167
Dangerouz Online
http://www.facebook.com/Dangerouz956
http://www.twitter.com/djdangerouz
http://www.soundcloud.com/dangerouz
http://www.instagram.com/dangerouzsafety
ElectroWeb Online
https://www.facebook.com/electrowebmusic
https://twitter.com/shtepayur
https://soundcloud.com/djelectroweb
Grimey Grooves Records Online
http://www.grimeygrooves.com
https://www.facebook.com/pages/Grimey-Grooves-Records/133453296702287
https://twitter.com/GrimeyGrooves
https://instagram.com/grimeygrooves