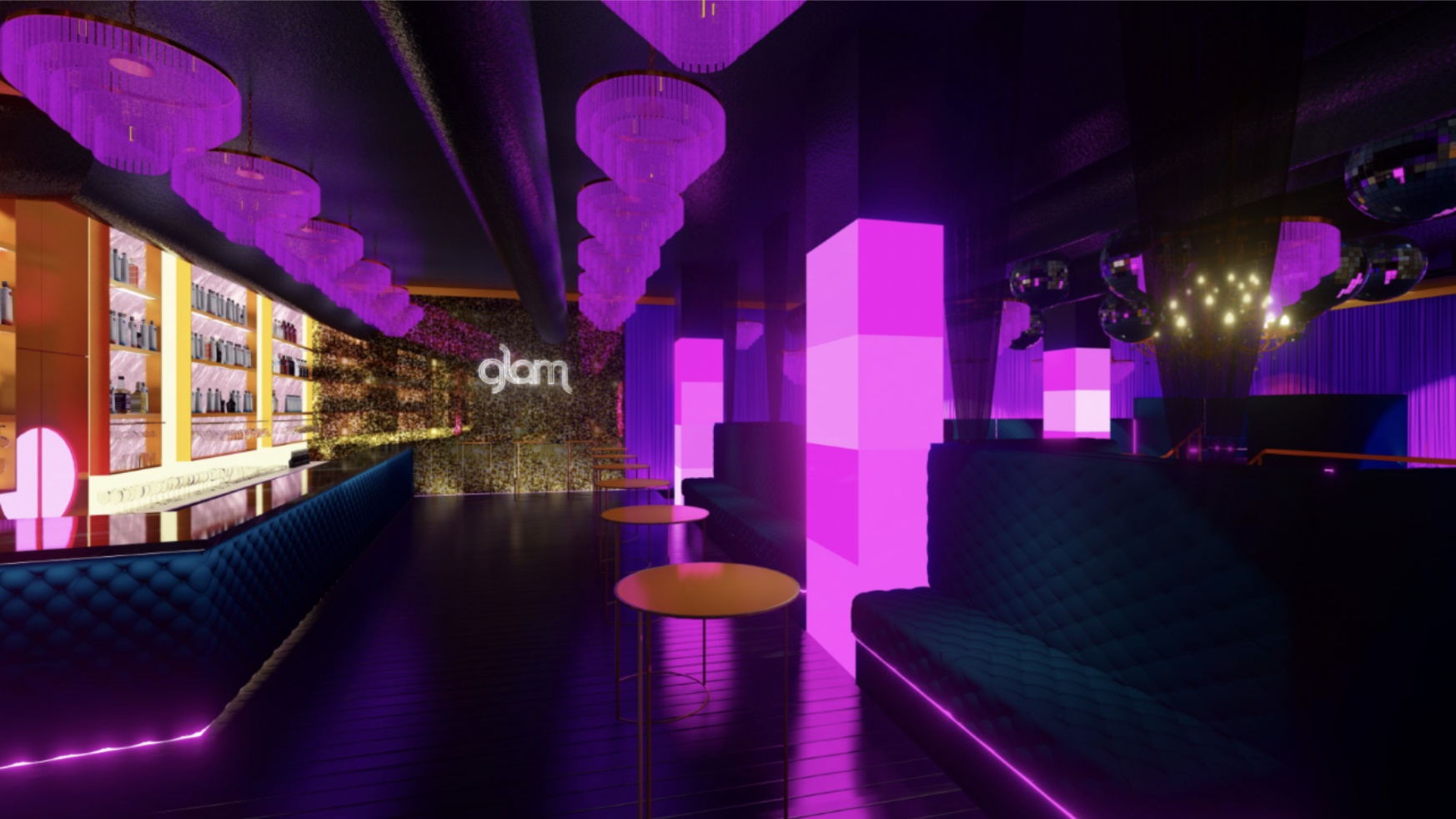 New London Nightclub to Launch in Shoreditch
Shoreditch's Glam Ushers in a New Era of Luxury Clubbing with Iconic House Headliners 
Armand Van Helden, Tony Humphries, Louie Vega, David Morales, Dave Lee, Moodena, Michael Gray, Jeremy Healy, Brandon Block, Allister Whitehead and more US house legends all line up at the premium club 
The time has come for a change in London's clubbing landscape. Dark and gritty warehouses have had their day. After what has been a hard year for all, it's time that a night out was a luxury indulgence with high-end design, plush decor, and an authentic, heartfelt house soundtrack. Enter Glam, a brand new and standout club that brings light, love, colour and charisma back to the fore. Opening on Friday June 25th in what used to be Shoreditch's Aquarium, the fabulously designed adult playground promises real theatre with a host of eccentric characters and proven, pioneering house DJs from across the globe.
Glam is a new project from old friends Paul Nelson and Carl McCormick. For years, Carl has put on high-end parties for the likes of Drake, Rhianna and Prince. Paul, meanwhile, was the first person to ever get a legal rave license for his legendary Raindance events. As such, this scene runs deep in their soul.
They first met in 1992, then launched Aquarium in 1995, a hugely influential venue that ushered in the clubbing revolution that took hold in Shoreditch in the ensuing years. Back then, way ahead of their time, the promoters focused on dressing up the venue in luxury fabrics, with exotic lighting and premium clientele who liked to dress up to get down. The club was famously inclusive and welcoming to all. A place where every race, gender and sexuality came together as one. Many modern dance floors now strive for this mix. But it has always come naturally to this pair, and will very much define the latest chapter in their ongoing love story with clubland.
Says Carl, "I cut my teeth at the always beautifully designed and luxuriant Renaissance with its world-class DJs, and I'm not gunna lie, it's a huge inspiration for what we are doing with Glam. The club is just what everyone needs right now – something that's high-end, super special in every way, but never too stuffy or elitist. We're proudly going against the grain and redefining the glossy glam of the 90s with a contemporary soundtrack."
Each weekend, the fully renovated club will stimulate your every sense with plush drapes, dangling chandeliers, warming backlights and a host of wild characters, from drag queens to burlesque dancers. It will be flamboyant and full of the disco dazzle that made Studio 54 such a cult spot, but always with a no-nonsense, proper house soundtrack.
The utterly sensual Glam offers three unique spaces. The famous pool has gone and been replaced with the VIP Phoenix Lounge in partnership with Ciroc. There is also the mid-sized main room for headliner action, and the magnificent Salon Privé, a cocktail lounge serving contemporary fusion food, with live, cosy, unplugged soul and jazz shows in a stylish art deco setting reminiscent of the roaring twenties.
Musically, it is house, house and more house on Saturdays, which come under the ToyBox banner. It will be an immersive and escapist party that takes you a million miles away from the norm, deep into a fantastical new world of vibrant and vivid colours and characters with the world's best DJs. Fridays will be taken care of by Soul Kingdom and real disco dons.
The Friday, June 25th launch party features Michael Gray and Moodena, and the night after is a live set from Alison Limmerick, plus UK mainstays Jeremy Healy, Brandon Block and Allister Whitehead. After that, house and disco aficionado Dave Lee aka Joey Negro will serve up one of his masterclasses on the 3rd, game-changing Zanzibar resident Tony Humphries plays the 10th and the one and only David Morales takes charge for six sure to be special hours on July 31st. As well as that, two bonafide US house legends will head over from their New York homes to complete the month.
Glam residents mix established heads with exciting new talents and include The Menendez Brothers, Siggy Smalls, Natasha Kitty Kat and more, with a real US house icon set to be added to the team in August and plenty more lined up including Armand Van Helden, Louie Vega, Jamie Underground and Bellair.
There are just six weeks to go until Glam opens and offers something truly different. Make sure you're a part of the story.
https://www.facebook.com/glamshoreditch/
https://www.glamshoreditch.com/
https://www.instagram.com/glamshoreditch/
June 25th Launch Party
Michael Gray, Moodena
June 26th
Alison Limmerick Live, Jeremy Healy, Brandon Block, Allister Whitehead
July 3rd
Dave Lee
July 10th
Tony Humphries
July 17th
NYC Guest
July 25th French Guest
July 31st
David Morales
Summer line ups and dates to drop soon.