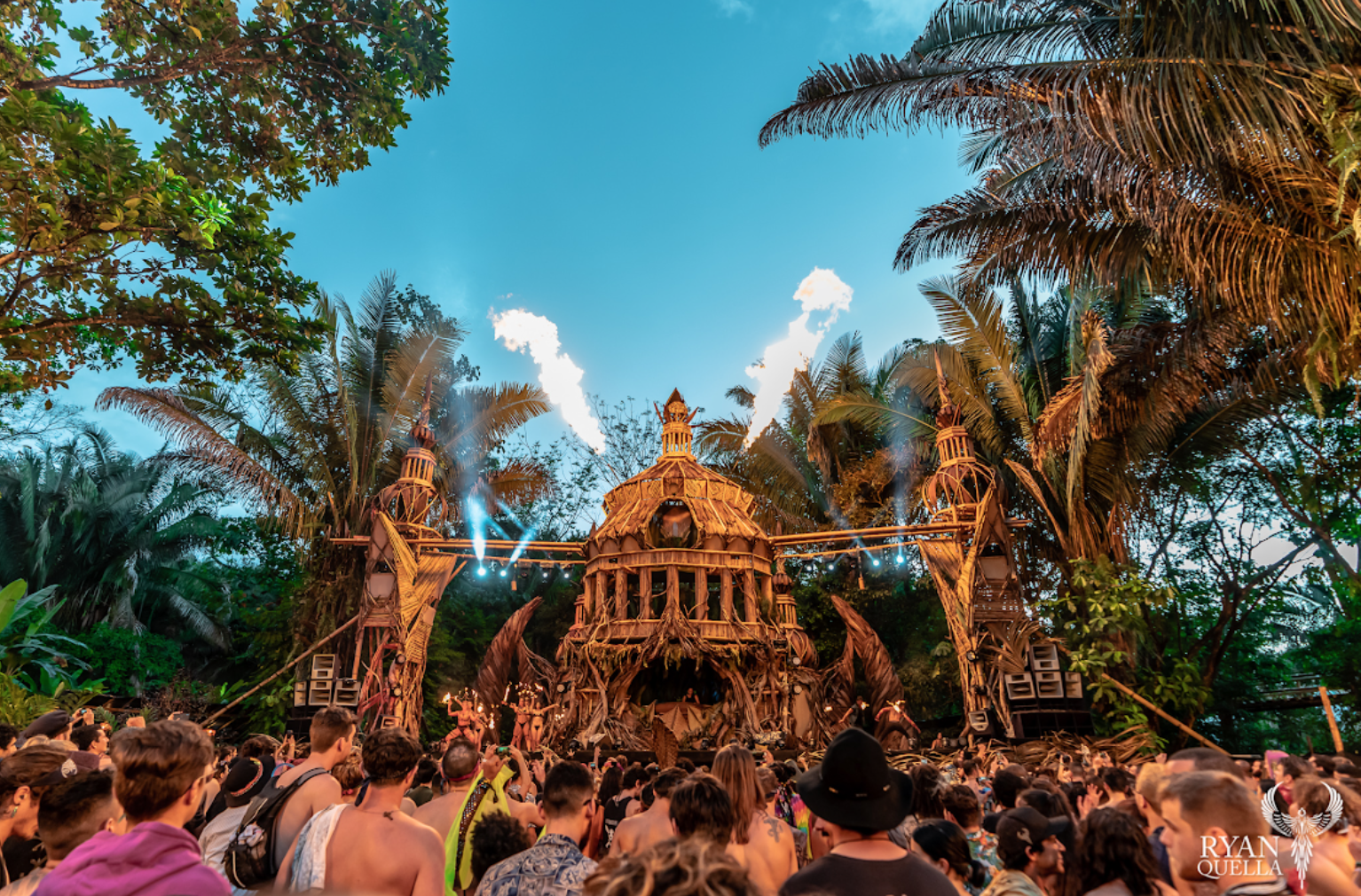 New Trend Report Shows a Hunger for travel & festivals for 2021 and Beyond
'Experience Commerce' Platform EASOL Shares Findings From The First Ever In Trend Report.
PDF Report:
https://easol.com/easol-better-days-are-coming.pdf
Easol is the first of its kind – an all-in-one 'experience commerce' platform that offers everything experience creators (across wellness, sports, adventure, festivals, F&B and more) need to take control of all aspects of their business. 
Today, as consumers race to book a range of experiences as stay at home orders are lifted, the platform announces fascinating findings from their all-new in-depth experience economy trend report 'Better Days Are Coming,' which was commissioned to investigate trends around consumer travel and experiences in 2021 and beyond. Despite an extremely challenging 12 months for the experience economy, there is a positive outlook for what the future holds in what is set to be a decade like no other in demand. 
The 'Better Days Are Coming' experience economy report saw more than 3000 consumers surveyed across Europe and North America on their travel intentions. It offers comprehensive analysis of the sector and provides valuable insights to those operating in the experience economy on how the world is going to travel in 2021 and beyond. It also features interviews and case studies from Easol's community of experience creators and industry experts from the worlds of wellness, festivals, surf and sports, including global wellness platform Wanderlust, Transformational Travel Council, festival organisers Mustard Media and many more.
The comprehensive report was launched at the Easol online showcase event on April 15th to demonstrate the 'new way to sell experiences online' that gives the power back to experience creators with Easol's experience commerce platform. The showcase also gave ideas and recommendations for how businesses can respond to these trends. 
Key predictions found in the report include an enormous pent up demand for travel, that consumer confidence in group travel is certainly up and that experience businesses who adapt and evolve will fare the best. 
Key findings:
85% of travellers would choose to go on an experience holiday if they could take only one trip in 2021
86% of travellers are planning to go on an experience holiday in 2022
77.4% of travellers would feel comfortable in a group holiday with people from outside their household
59% of people would prefer groups of up to 10 people
81% of North American travellers would consider sharing a room with another participants
70% of European solo travellers would consider sharing a room with another participant
75% of creators feel optimistic about their experience business in 2021
Before the pandemic, 40% of people took three to five trips a year. As many as 33% of us now plan to spend more on travel in 2021 than in previous years. 
The report also highlights case studies from experience creators such as Envision Festival as a way of highlighting how the sector has been adapting and thriving despite the pandemic. The wellness and surf festival set in Costa Rica has already recorded an impressive triple digit growth in ticket sales for their 2022 event. 
Ben Simpson, CEO of Easol said: 
"It is an unprecedented time for experience creators who have seen huge challenges, but as we emerge from lockdown, this new-era holds enormous opportunity for experience businesses. We are only on the cusp of what is the greatest demand we have ever seen to travel and have these 'kinetic', 'in real life' experiences we have been craving for what feels like a lifetime! Experience creators have never had to be so agile and adapt for their businesses to survive and we hope this report provides some hope and useful insights to anyone operating in the experience economy and we look forward to sharing more insights and positive stories in the near future."  
Easol is the new way to sell experiences online. For the first time ever, experience businesses from yoga retreats, surf camps, festivals, sports trips and adventure tours will never have to outsource their business to traditional e-commerce platforms (WordPress, Shopify, Squarespace, Wix), booking platforms (Eventbrite, active.com) or experience marketplaces (GetYourGuide, Airbnb) which are not viable solutions, offering ineffective services that are more costly, vulnerable to errors, significantly more time consuming with more manual processes and ultimately cap the business' potential growth. 
Despite an extremely challenging year for the experience economy, Easol has seen staggering growth after recently securing more than $4.5m in funding from world-class technology investors like Notion Capital with participation from Y Combinator, Foundation Capital, Slow Ventures and Micheal Zeisser – former Chairman of US investments at Alibaba. After the initial vaccine announcement, the company also saw its largest ever month in booking and processing volume, which was up 25% from pre-pandemic figures. 
Easol supports creators all over the globe across all experience sectors including festivals, wellness retreats, F&B, sports, adventure trips and more. Clients include major industry players such as Ibiza Rocks, Global Cycle Network, The Sunday Times. The platform has secured these high end clients by providing them with complete control of all aspects of their experience business. In turn, this allows them to focus on driving more direct sales, retain more revenue, own their data and run their business on their terms.