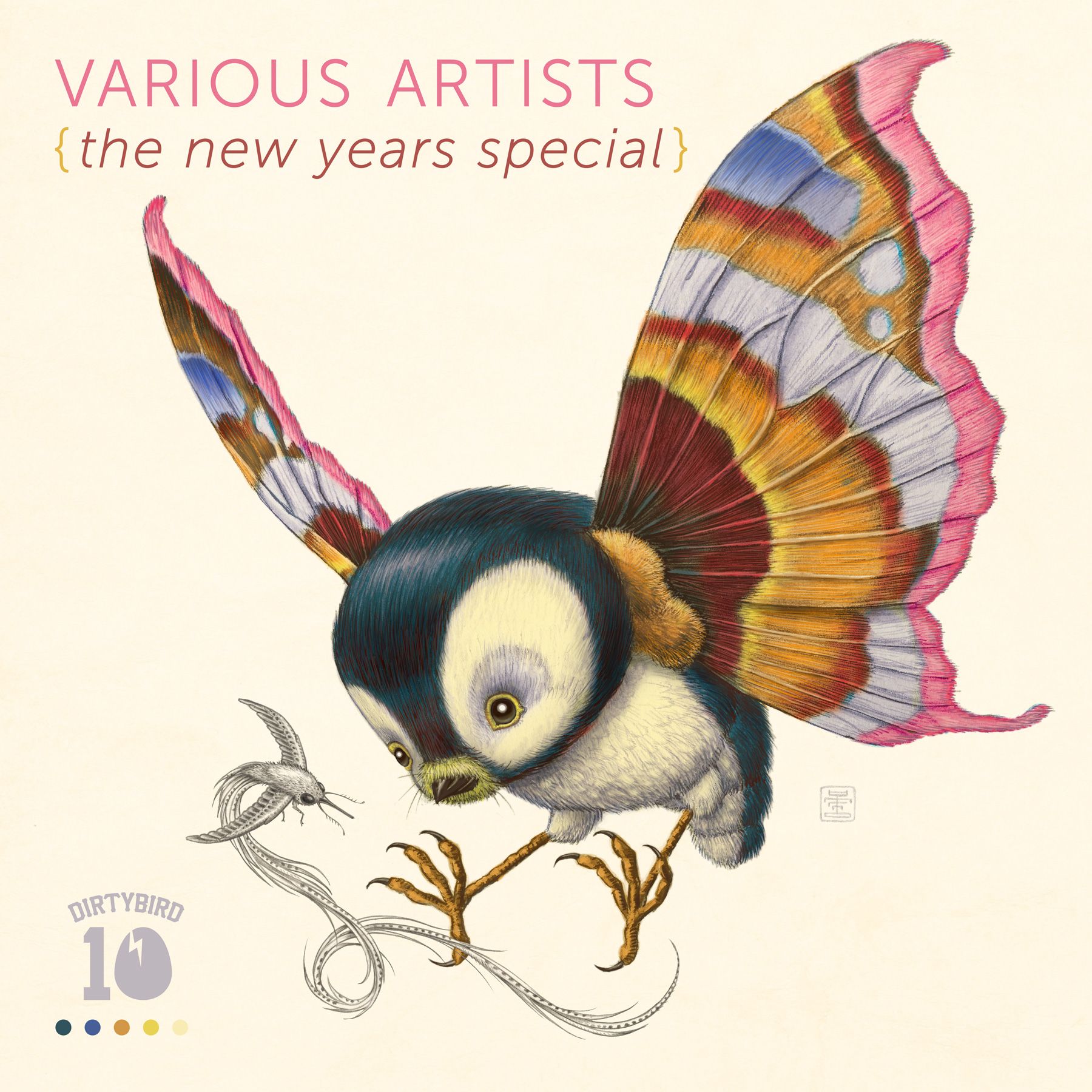 DIRTYBIRD - New Years Special Compilation
At the end of every year most labels and publications look back and reflect on what has come before, re-packaging old tracks together or making top ten lists. I'm always trying to find some big new records at the end of the year so I can go play something fresh, so I'd like to present the DIRTYBIRD New Years Special.
Here are seven new bangers for your holiday DJ sets. The tracks all new & most of them are by new talents on the label. Fresh faces include veteran German producer David Keno, an all new act called Jaded, Sirus Hood from Paris, My Cat Snoop, Mikey V, Wood Holly & Sage Armstrong. Of course we have some guys who have been on the label before as well like Ardalan, Nick Olivetti, Will Clarke & Genghis Clan.
All the tracks work great in the club which was the main criteria for the compilation, no headphone b-sides here (although we still love those too!) Happy holidays to everyone.
DIRTYBIRD New Years Special here: https://pro.beatport.com/release/the-new-years-special/1676491
Tracklist:
1) Sirus Hood & Ardalan – Paris To SF
2) Wood Holly & Sage Armstrong – Ass Out
3) Jaded – Made In China
4) David Keno – Fallout
5) Nick Olivetti – Wet Dreams
6) My Cat Snoop – Bong Cant Stop
7) Genghis Clan feat. Mikey V – Crave Me
CONNECT WITH US:
Web:
www.dirtybirdrecords.com
Shop:
www.dirtybird.merchtable.com
Spotify:
http://j.mp/DBStream
FOLLOW DIRTYBIRD:
www.twitter.com/dirtybird_SF
www.instagram.com/dirtybirdrecords
www.facebook.com/dirtybirdrecords
www.soundcloud.com/dirtybirdrecords