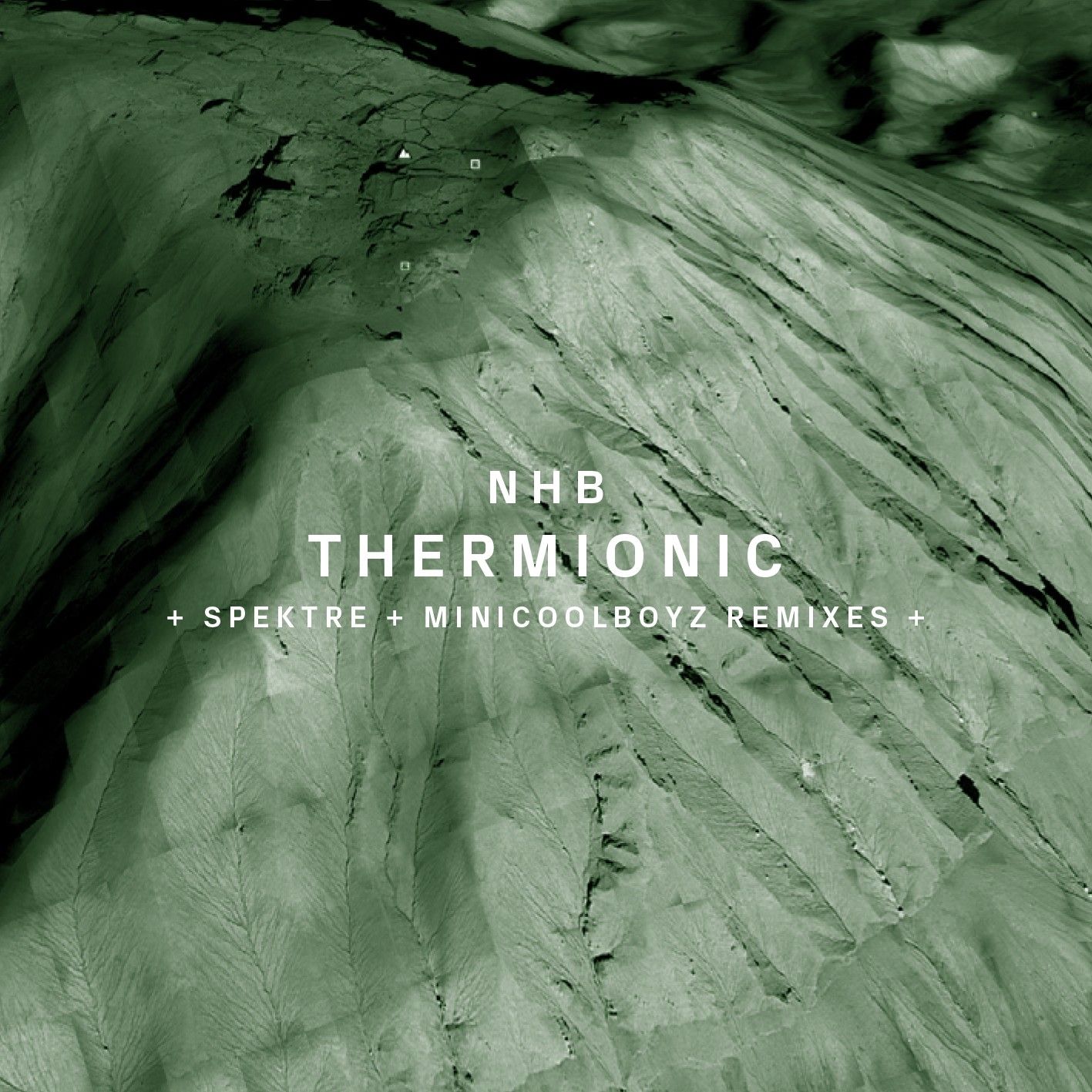 NHB – Thermionic
As ever the non stop techno weapons keep on coming out of Switzerland's !Organism camp, and hot on the heels of EP 63 comes another fine affair from NHB.
NHB is an Italian techno DJ and production duo based in London formed by Federico De Marinis and Valerio Rossi. They have released a number of EPs and LPs in the last decade on labels like !Organism as well as their own Audio Elite.
Their opener 'Thermionic' is an energetic bit of squelchy techno with nerve jangling pads, gallivanting drums and some thunderous pads that make for quite the atmosphere. First to remix is Many Reasons aka MiniCoolBoyz, another Italian duo who have headlined the likes of Timewarp and are the founders of Amazing Records. Their version is a stripped back and spooky rework with white noise synths and a wobbly synth line buried in amongst the firmly rooted drums.
Second to remix the same cut are British outfit Spektre, a third and final duo who run their own Respekt Records and have been performing live around the world since 2009. Their remix places emphasis on rocking drums and scintillating hi hats that dangle above the groove. Forceful and all consuming, it's a warehouse sized track that with make a massive impact.
'Sinister Ambient' is then the other original from NHB and one that is as its name suggest: abstract and otherworldly synths dance about above rubbery kicks and eventually grow more and more unhinged. as they pan around you feel pleasingly disorientated and full locked into the moment.
You really can't fault !Organism for their dedication to underground techno and this latest EP is just another fine example of that.