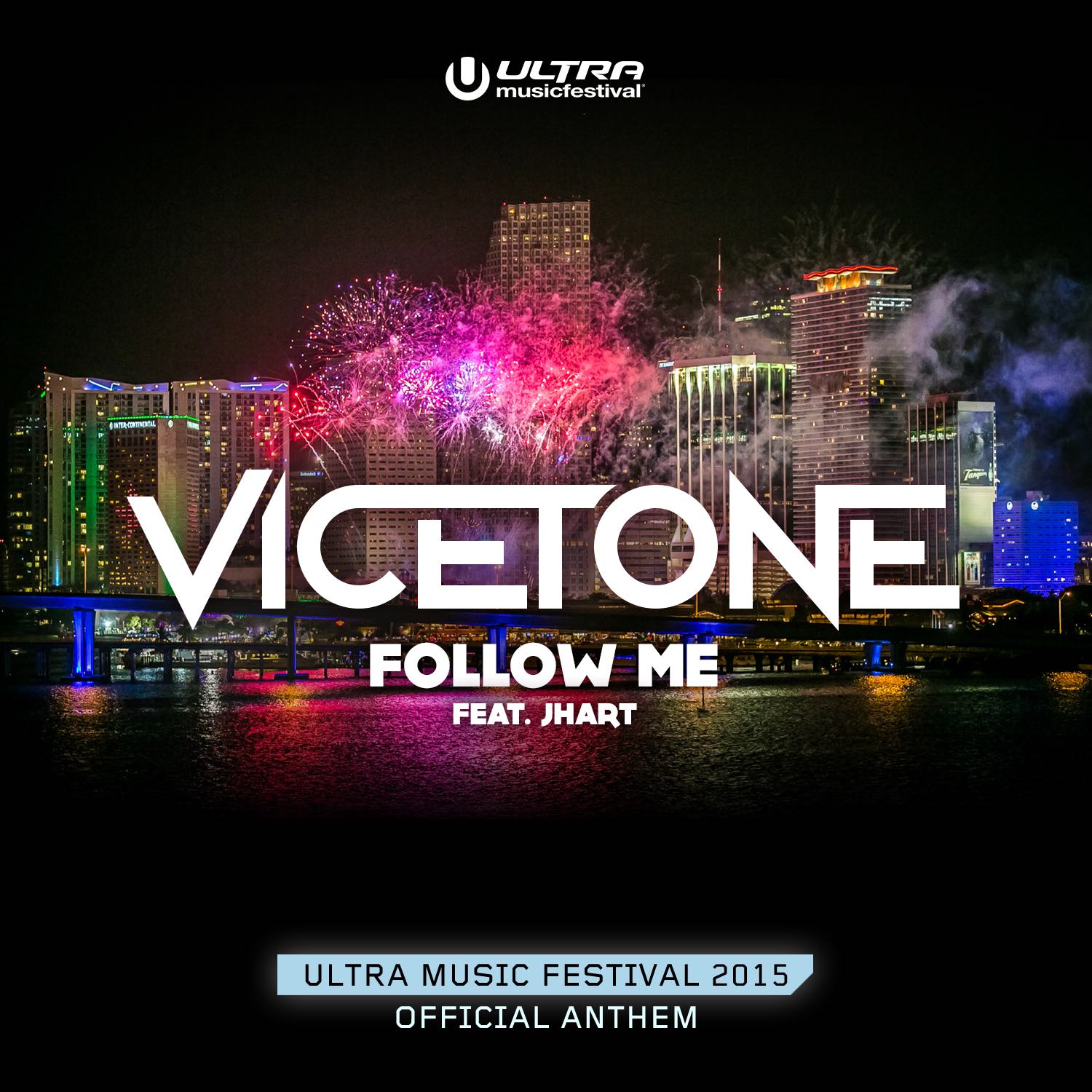 Vicetone – Follow Me
if you're one of the 100 Million American's caught in the deep freeze it sure doesn't feel like spring is around the corner. But cheer up, we're only five weeks away for the 2015 Ultra Music Festival. Getting you in the Miami mood and following up their production of "United We Dance, the 2014 Ultra Music Festival Aftermovie soundtrack, Vicetone is back with "FOLLOW ME (Ultra Music Festival Anthem) ft. JHart" – out today on Ultra Music.
In order for a song to take home the crown as "Official Ultra Music Festival Anthem" it's gotta be huge…something unforgettable. Vicetone delivers with a song that encapsulates the spirit of one of America's most influential music festivals. Close your eyes, raise the volume and take a trip with Vicetone to UMF.
"Follow Me" was one of the first tracks we worked on here in LA. Collaborating with JHart was an absolute pleasure. It's a great feeling to have our new single selected as the 'Official Ultra Music Festival Anthem'. We feel this song perfectly fits the vibe of the festival and we are very excited to play it out during Miami Music Week, Vicetone says
2014 was a breakout year for Vicetone; rising through the ranks of the DJ Mag Top 100 poll (coming in at #36), racking up five HypeM #1's, performing on multiple tours all over the world including a six-week sold out North American tour, and playing internationally renowned clubs and festivals such as TomorrowWorld, Ultra Music Festival and Electric Zoo. Most recently on the music front, Vicetone is coming off the #1 Beatport smash "Let Me Feel," Top 10 (prog house) stormer "United We Dance" (the official Ultra Music Festival Anthem), "What I've Waited For (Ft. D. Brown)" and most recently the Beatport #1 "No Way Out (ft. Kat Nestel)"
Don't miss Vicetone live on the main stage at the 2015 Ultra Music Festival (March 27-29) when they blast "FOLLOW ME" and all sorts of bombs from their bag of tricks. Tickets are available at ultramusicfestival.com