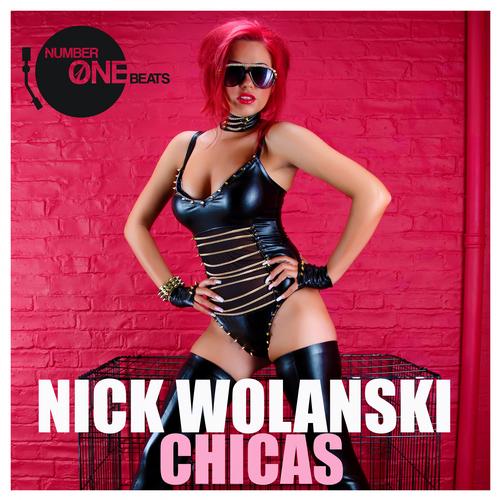 Nick Wolanski – Chicas
Wildly artistic, technically proficient and fiercely determined to excel in all areas he pursues, Nick Wolanski's story is a constantly evolving tale that few can compare to. Star of multiple X-rated movies, producer of an arsenal of globally received dance music anthems and the only DJ endorsed by one Sir Richard Branson – Nick isn't your traditional bedroom to main room success story. Modern breakthrough DJs and producers often seem to follow similar paths to success – not Nick, he's taken routes unknown to artists in the EDM world.
'Chicas' is everything you'd expect from Nick Wolanski and production partner Steve Murrell and much more.
Leading the remixes is a Bedrock legend. Produced to an impeccable level and laced with a foray of techy nuances and tweaks that you'll be familiar with from Nick Muir's iconic discography – this package is a solid reinforcement of Number One Beats' recent success. Strengthened further still by this addition of a premium remix package featuring mixes from Nick Muir, Seal De Green, Markus Greg & Field and Dojo's Martin Bundsen, no expense has been spared in creating this fine package of quality and varied electronic music.
1. Nick Wolanski – Chicas (Nick Muir Edit)

2. Nick Wolanski – Chicas (Seal De Green Club Mix)

3. Nick Wolanski – Chicas (Markus Greg & Field Remix)
4. Nick Wolanski – Chicas (Martin Bundsen Remix)

5. Nick Wolanski – Chicas (Seal De Green Radio Mix)
Remixer Nick Muir is a man of stature amongst both his peers and the dance music world. Long time studio partner of the iconic John Digweed, Nick's forward thinking mind-set has been responsible for the global dominance of his legendary Bedrock Records.
With 2013 ending on a high note for Nick Wolanksi, the year in front of us is looking to be a manifestation of his visions, which are as diverse as they are salacious. With a keen eye on new directions and methodologies for electronic music and the way it's delivered and enjoyed, we'll be bringing you news from Nick in the not so distant future that'll introduce new a whole new dimension to the dance music world.
FOR ALL THE LATEST ON THE ARTISTS ONLINE
Nick Wolanski
http://nick-wolanski.com
http://on.fb.me/1jjyyEk
https://twitter.com/DJsixty9
Steve Murrell
http://www.stevemurrell.co.uk
http://soundcloud.com/steve-murrell
Nick Muir
http://nickmuir.com
https://twitter.com/NickMuirMusic
NumberOneBeats
https://www.facebook.com/NumberOneBeats