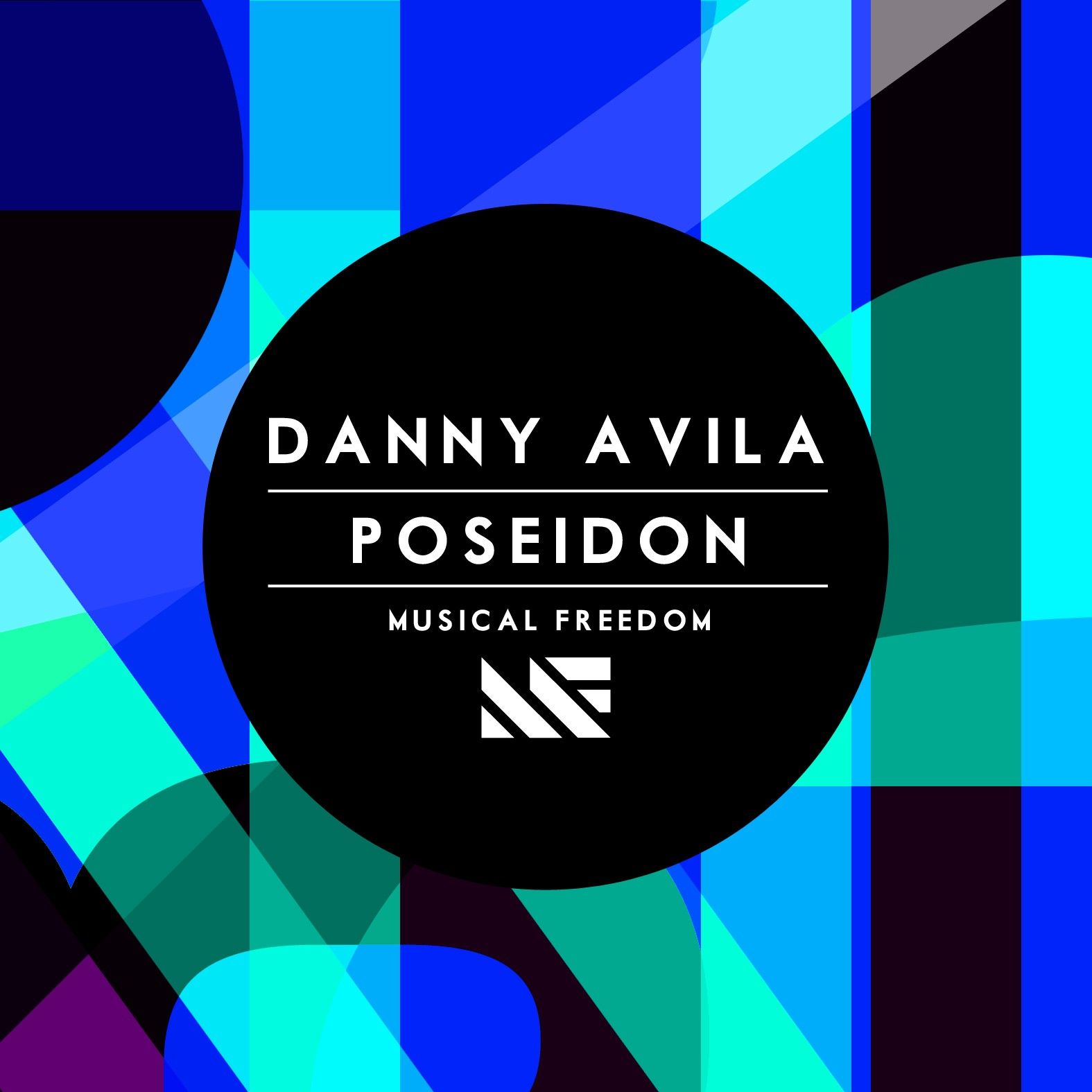 DANNY AVILA – POSEIDON
Currently out on tour in America and Canada – including Thanksgiving dates with mentor Tiësto in US capital city Washington DC – Danny Avila gets ready to release his latest track 'Poseidon' on the Dutch icon's Musical Freedom imprint.

The combination of a deep, throbbing bassline, synth stabs and drowned melodic lines lead through the first sector of the track before 'Poseidon' evolves into what some listeners who might be slightly longer in the tooth than others might recognise as elements of hard house. Bouncing beats and percussion, driving crescendos plus a sick little 'lock n load' effect thrown in for good measure more than replicate the energy that Avila has become globally renowned for in his DJ sets, cementing 'Poseidon' as a firm fan favourite whenever the Spanish wunderkind steps behind the digital 1s and 2s.

Avila, who will travel from North America via South Africa, Rome and Budapest to re-join Tiësto and British superstar Calvin Harris on the UK leg of their 'Greater Than' tour, has had an incredible 2013 which has seen him absolutely explode across the planet. Performances at festivals including Coachella, Ultra Main Stage, Electric Zoo, Electric Daisy Carnival, Creamfields and more have established him as one of the most exciting young talents to rise through the ranks this year.
CATCH DANNY AVILA LIVE – NOVEMBER/DECEMBER TOUR DATES:

Nov 22 – Echostage w/ Tiësto, Washington DC, USA
Nov 23 – Echostage w/ Tiësto, Washington DC, USA
Nov 27 – Lavo, NYC, USA
Nov 27 – Pine Belt Arena, Toms River, USA
Nov 28 – Love, Long Island, USA
Nov 29 – Maison, Toronto, CANADA
Nov 30 – New City Gas w/AN21, Montreal, CANADA
Dec 01 – Hakkasan @ MGM Grand, Las Vegas, USA
Dec 04 – Rage 4 U Festival, Durban, SOUTH AFRICA
Dec 06 – Addiction, Rome, ITALY
Dec 07 – Starlight, Budapest, HUNGARY
Dec 13 – Dragon-I, HONG KONG
Dec 14 – Zouk, SINGAPORE
Dec 19 – Greater Than Tour w/ Tiësto & Calvin Harris, O2 Arena, Dublin, IRELAND
Dec 20 – Ministry of Sound, London, UK
Dec 21 – Greater Than Tour w/ Tiësto & Calvin Harris, Manchester Arena, UK
Dec 22 – The Arches, Glasgow, UK
Dec 23 – Greater Than Tour w/ Tiësto & Calvin Harris, Hydro Arena, Glasgow, UK
Dec 26 – Cream Boxing Night, Liverpool, UK
Dec 28 – Generation Wild, Avalon, Los Angeles, UK
Dec 29 – Hakkasan @ MGM Grand w/ Tiësto, Las Vegas, USA
Dec 31 – Ballito Centre, Durban, SOUTH AFRICA

www.djdannyavila.com
www.facebook.com/dannyavilaofficial
www.twitter.com/djdannyavila
www.soundcloud.com/dannyavila
www.youtube.com/dannyavilalive
www.instagram.com/dannyavila