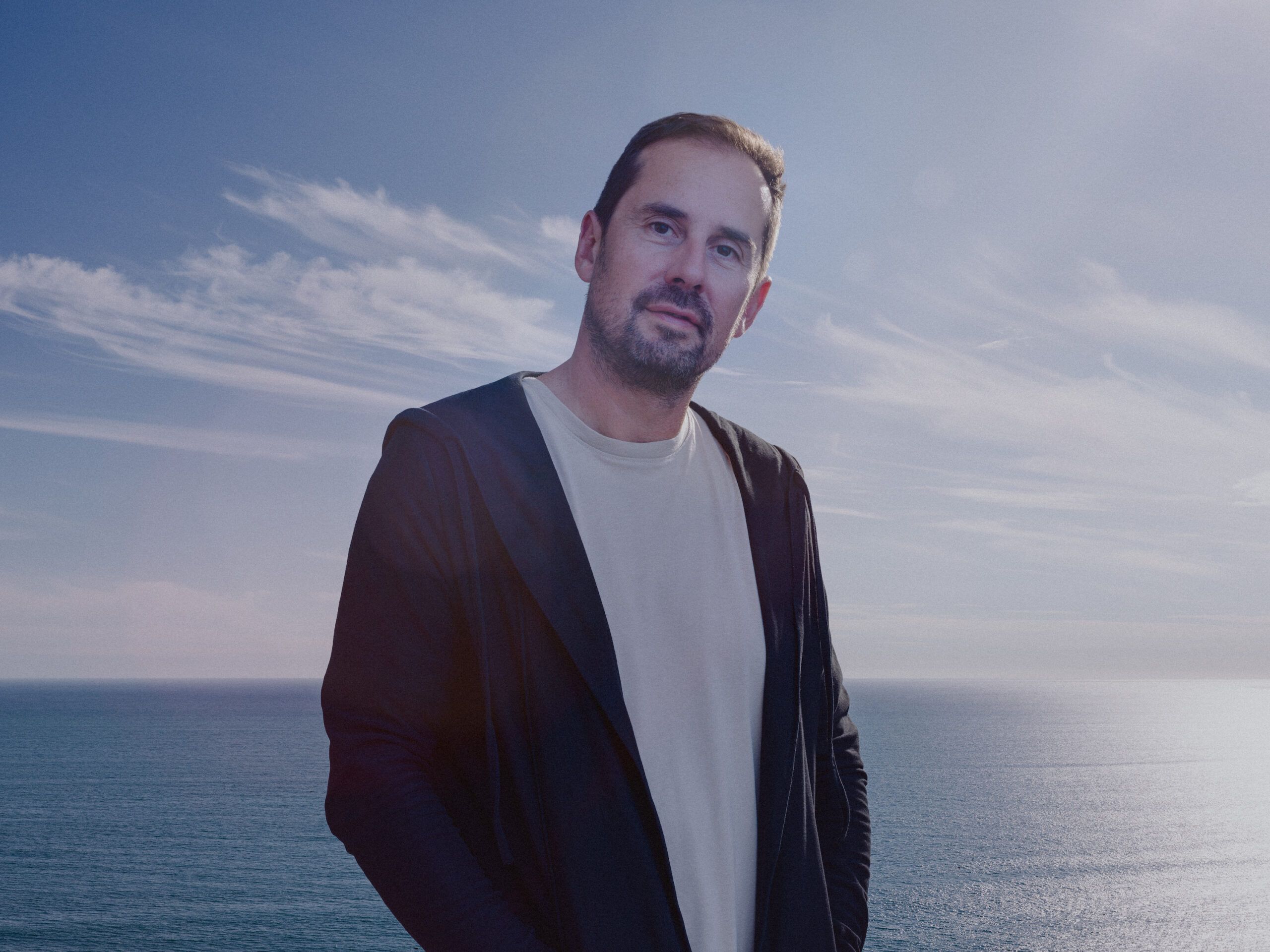 Nicolas Masseyeff delivers 'Endless' LP on Systematic
"Have you ever had this endless feeling of unconditional love for someone or music, between virtuality and reality, which seems to be eternal for your own heart… " — Nicolas Masseyeff 
French DJ and producer Nicolas Masseyeff shares his first album in almost a decade on Marc Romboy's label Systematic. The release brims with lush tones, electronica-flecked rhythms and rich soundscapes, suitable for a club-based audience and home listening. Celebrated visual artist Yann Masseyeff—Nicolas's brother—is responsible for the artwork of the release.
Nicolas explains the theme of the album. "'Endless' represents a melting pot of my influences. Eleven years after my first album, I wanted to fix the time again, about all the feelings I had in my heart when I was producing in my studio these past months. For me, the greatest value of a track is to stay nontemporal and go through the years…and it's the magic of music…we all have some love for some old tracks…the power of love…this endless feeling…something truly personal that you can share with the people." Opening tune Present features a collaboration with fellow French artist Kittin, who shapes the track with her sultry vocals and seductive lyrics. Paired with Nicolas' low-slung basslines and ascending keys, it's a blissful introduction to a long-awaited album.
Naga unfolds with cinematic chords and lazy drums before a twinkling melody slips into the soundscape, creating a sun-kissed vibe apt for beachside listening or a walk at dusk. Ametiste whips up the pace with snappy drums and warbling pads, serving a dose of club-driven energy. The Balearic vibes are real.
Following the club-cut tip, Double Visage bristles with chunky kickdrums and fizzing high-hats, but a constellation of chords give an angelic feel. It's a delicate balance between melodic and tech house. Handa comes next, offering a more minimal mood before a distorted melody snakes through the atmosphere, conveying a menacing air.
The title track is a beautiful, peak-time groover. Dominated by an enchanting synthline and opera-like vocals, it instantly lifts the spirits and draws the listener in until the last beat. At just over two minutes, Norakog begins in a hazy manner with a muffled bassline before crystal-clear keys swoop into the atmosphere, forming a magical interlude on the album.
With its wonky synthline and staccato piano notes, Ice Raven stands as the oddball track of the release, building tension and restrained energy with powerful drums and bleepy FX.
Simmering with shakers and a smack of rim shots, Tierra dips into a progressive-tinged soundscape with a driving synthline and glowing chords, developing into a straight-up heart-throbber
Orphan ebbs and flows between a spell-binding melody and an understated bassline, rippling into a natural groove. It's a finale-feel track to a marathon DJ set.
Penultimate track Yoki rumbles through with elastic kickdrums and bouncy rhythm, penning a buoyant mood and evoking hands-in-the-air action.
Final tune Quantic Sonar is a seven-minute treat, delving into Nicolas' multi-textured sound palette. Elegant chords coalesce with thick drums before developing into an acid-drenched lead, affirming the artist's ability to tell stories through sound—a magnificent end to a mesmerising album.
Raised on the French Riviera, Nicolas Masseyeff started out as a local record dealer before purchasing his own shop, Limelight, establishing it as the most respected vinyl haunt in the South of France. Pursuing music production full-time since the late noughties allowed Nicolas to follow his true path, shaping him into the multi-genre artist he is today. Having released on Herzblut Recordings, Systematic, KD Music, Mobilee and several other esteemed imprints, Nicolas has worked relentlessly to craft a sound that transcends house, electronica, downtempo and afro house. Collaborations with Kittin, Oxia and Parallelle wind throughout his back catalogue, as well as remixes for Frankyeffe, Pig&Dan, Nikola Gala, Hot Since 82 and many more besides.
Endless offers an insight into Nicolas' spiralling world, detailing the artist's lithe production skills and consideration when collaborating with other talents, like the interdisciplinary singer Kittin. The collection sums up where Nicolas is at now in his career—a storied producer who continues to evolve, sharing an aesthetic rich in melody while retaining a dance-driven flavour. It's the kind of sound that comes with years of practice, patience and perseverance.
Nicolas Masseyeff 'Endless' LP is out Friday 25th November on Systematic Recordings 
Pre-order it here: https://www.beatport.com/release/endless/3907839