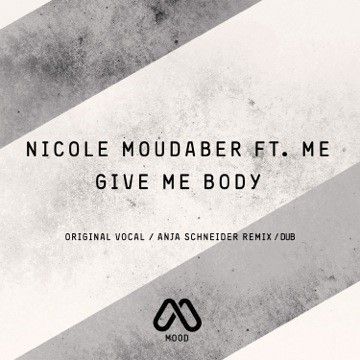 Nicole Moudaber – Give Me Body EP
After a brief production hiatus since releasing her debut album on Drumcode to critical acclaim back in May, MOOD Records owner Nicole Moudaber returns in style with the three track 'Give Me Body EP'.
A-side 'Give Me Body' perfectly encapsulates what Nicole is about. Made up of strong percussion, punchy bass and the vocal talents of 'Me', the track rolls along with devastating effect, subtly building until an industrial distorted breakdown.
Next up is the 'Give Me Body Dub' which strips the original back, taking out the majority of the vocal, while still managing to retain the originals hypnotic and powerful essence.
Finally the EP is rounded off by Mobilee's Anja Schneider, who demonstrates why she is one of the most sought after producers in house music. On her remix of 'Give Me Body', Anja preserves the original productions punch and drive but expertly adds extra chord stabs, intricate layers of melody and a teasing riff which appears midway through, resulting in a groovier and housier creation.
Overall then the 'Give Me Body EP' serves as a perfect example of what MOOD Records is all about: percussion and bass with groove and attitude –brought to you by two of the finest producers currently operating in electronic music.
TRACKLIST:
A1 Give Me Body
A2 Give Me Body (Anja Schneider Remix)
B1 Give Me Body (Dub)