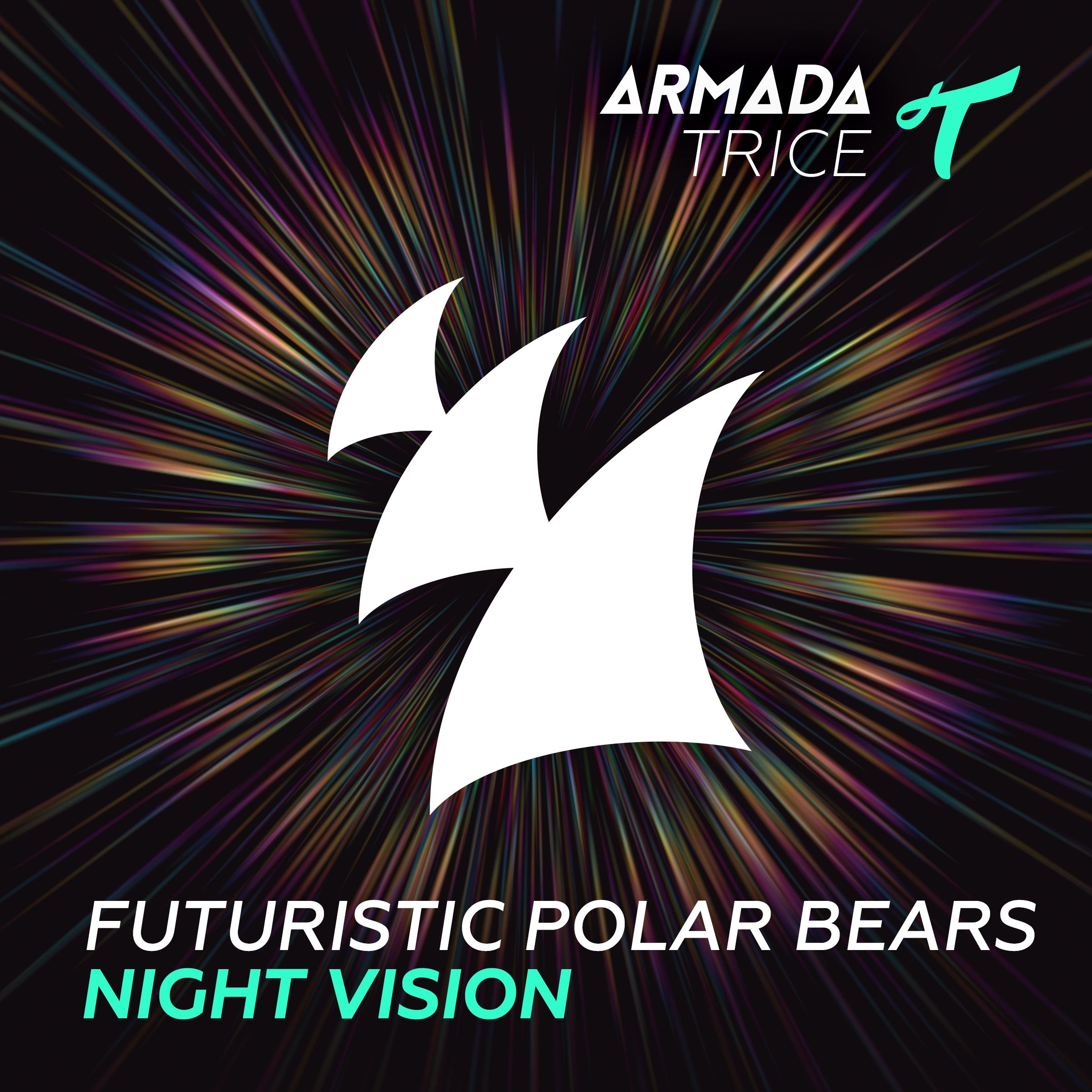 Futuristic Polar Bears - Night Vision
With dancefloors the world over still reeling from their chart-smashing collaboration 'Velocity' with Henry Fong, the Futuristic Polar Bears have barely had time to catch their breath before joining forces with Armada Trice to unleash their debut single on the label and add yet another weapon to their ever-expanding arsenal. 'Night Vision' is out now on Armada Trice.

Capturing the characteristic energy and production levels that have catapulted the Futuristic Polar Bears to the forefront of electronic music over the last few years, 'Night Vision' is a release that's guaranteed to make the earth shake. Big room percussion and a perfect FPB-style breakdown are backed up by a seriously wonky top line that makes way for the adeptly crafted festival-drop! Receiving its radio premiere on Dimitri Vegas & Like Mike's Smash The House Radio Show, we can be sure that this track will garner support from all the right places over the upcoming weeks.

Despite spending the majority of their time locked up in the studio, focusing on the sound of the track, the Bears have paired the release with an incredible official music video for those who prefer to digest their music visually. Oozing with the Bears' playful personalities, the video tells the story of your average man-horse over its 4-minute duration. Combining surreal imagery with the relentlessness of the track, this music video is definitely one to watch!
Having spent the summer road-testing the production and plenty more across the globe at the likes of Eden Ibiza, Valencia's Marenostrum Festival and Leed's Mint Festival, the Futuristic Polar Bears are now gearing up for a series of club nights in the United Kingdom for a run that'll see the trio finish the year on home turf. With a handful of releases and collaborations waiting to be revealed over the remaining months of this year, keep your ears to the ground for more Futuristic Polar Bears music coming very soon!