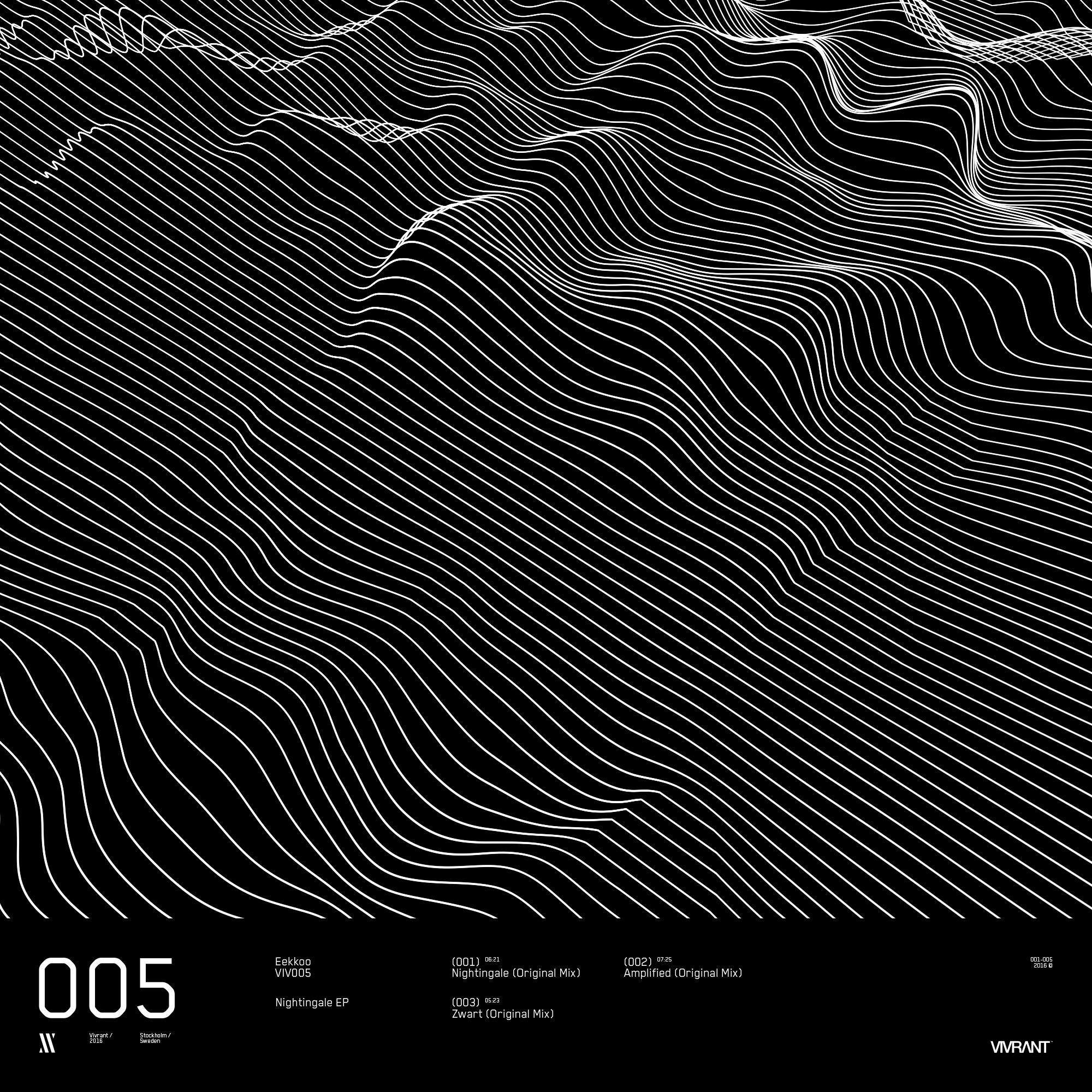 Eekkoo - Nightingale EP
Eekkoo, a familiar figure on the local Montreal scene and soon far beyond, has had a formidable year. With notable highlights including a remix for Jeremy Olander on Suara and Mark Jackus and Marcus Sur on Noir Music, as well as a widely celebrated collaboration project with Indie-Electronica phenom Sailor & I, it's no wonder electronic music royalty in the likes of Richie Hawtin, Hernan Cattaneo, Adriatique and Maya Jane Coles count themselves as his supporters.
Most recently coming off a debut appearance with an original on Suara's power house compilation 'Kitties Wanna Dance, appearing alongside CamelPhat, Dennis Cruz and OC Verde, this rare talent has set the stage for a big breakthrough many pundits believe is overdue.
One that has taken notice of the Canadian's relentless progress is Jeremy Olander, who now welcomes Eekkoo to the Vivrant family by signing his incredible three-track 'Nightingale' EP. Effectively making him the first artist to have an original outing on the highly touted label besides Olander himself, Eekkoo is capping the year off with his strongest EP releases to date.
Showcasing the full spectrum of what has become a recognizable trademark sound, the 'Nightingale' EP is an impressive debut on a label that has had four number 1 Beatport releases in as many attempts.
The eponymously named lead record takes charge with its soothing, delicate lead contrasted against a sinister vocal and thumping bassline. Complementing the A-side is 'Amplified' and 'Zwart'. The former draws your mind to an epic voyage and awakes a similar feeling as a cinematic musical score, while the latter is a bonafide behemoth and boasts a powerful, melancholic lead with rumbling underlying atmosphere.
Vowing to make Vivrant a home for new and established acts with a sound that finds itself in the crossroads between techno, tech and early 2000s progressive, Olander makes good on that promise by forming what feels like a natural pairing of Eekkoo and Vivrant.
Tracklist:
1. Eekkoo – Nightingale (Original Mix)
2. Eekkoo – Amplified (Original Mix)
3. Eekkoo – Zwart (Original Mix)