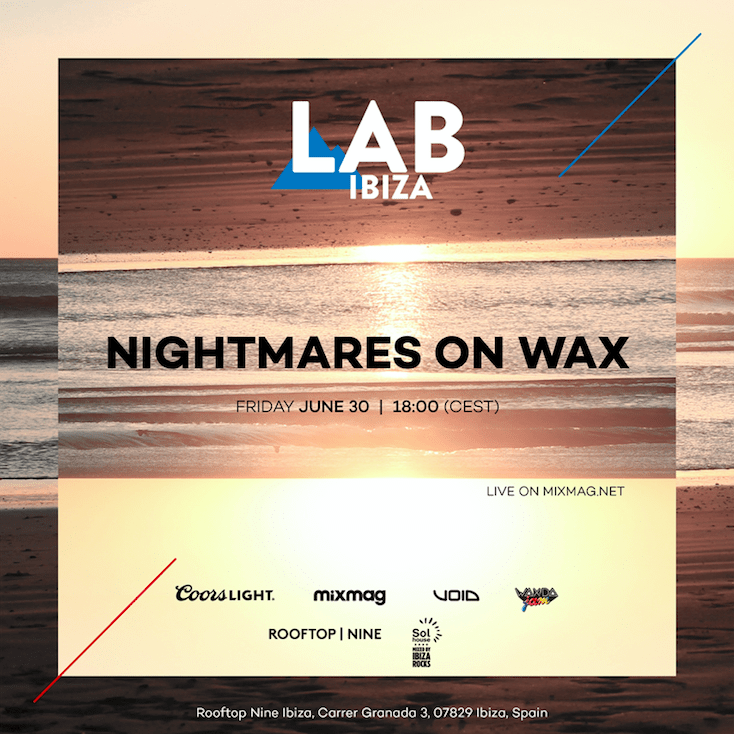 Nightmares On Wax in the Mixmag Lab Ibiza
Between June 22 and July 9 Mixmag takes over Rooftop Nine for a series of very special Labs from the White Isle, powered by Void Acoustics.
For the June 30th Lab Nightmares On Wax's DJ.E.A.S.E steps up to spin his interpretation on the original Balearic and sunset groove that Ibiza was founded on.
The lab falls one week after Nightmares On Wax opened the doors to the eighth season of their 'Wax Da Jam' Ibiza residency at Las Dalias, going down as their one of their most memorable events at the venue.
For those of you not fortunate enough to make the Mixmag Lab, you'll be able to watch the full set via our Facebook page and MixmagTV on Monday 3rd May.
The next Wax Da Jam event at Las Dalias is on the 20th July.
Nightmares On Wax vs Seth Troxler 100% DISCO set!