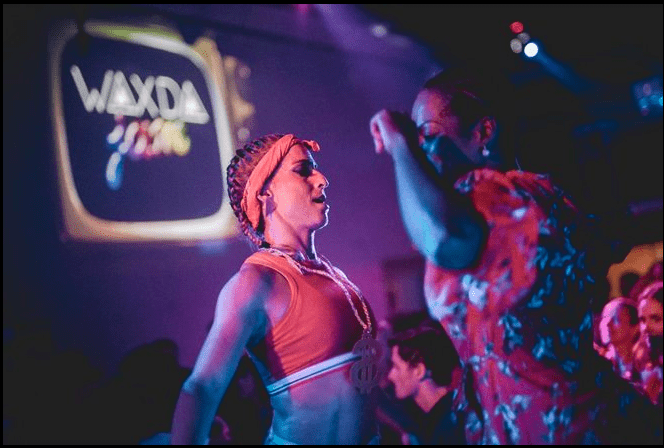 Nightmares On Wax reveals the ninth season of Wax Da Jam Ibiza 
Four events, with two island exclusive full live band shows, N.O.W extended DJ sets, and a b2b with Simon Dunmore.
Plus amazing food, market stalls, vinyl fairs and more!
Tickets http://bit.ly/waxdajamtickets2018
Supporting: www.lastnightadjsavedmylife.org & http://oceanic.global/

Check out the N.O.W b2b Seth Troxler 100% Disco after movie
https://www.youtube.com/watch?v=WLK_D7fejRM

Thursday June 28th – OPENING PARTY

In da garden:
Nightmares On Wax (live show)
Buckley
KAZIM KAZIM KAZIM

In da club:
Nightmares On Wax (DJ set)
Negghead

-—————-—————

Thursday July 19th

In da garden:
Andy Wilson
Negghead

In da club:
Nightmares On Wax (3hr DJ set)
Negghead

-—————-—————

Thursday August 16th

In da garden:
Nightmares On Wax (live show)
Buckley
KAZIM KAZIM KAZIM

In da club:
Nightmares On Wax (DJ set)
Negghead
-—————-—————

Thursday September 6th – CLOSING PARTY

In da garden:
Andy Wilson
Adam Regan (Leftfoot)

In da club:
Nightmares On Wax (DJ set)
B2B
Simon Dunmore (Defected, Glitterbox)
Negghead
Shovell – percussion

Full of gratitude from the huge reception and success of smash record Shape The Future, Nightmares on Wax returns to Ibiza to host the ninth edition of Wax da Jam, an Ibiza staple that celebrates the island's original essence of hedonism and community spirit.
Off the back of a still ongoing global tour of his 2018 album release, N.O.W will bring the live show to Ibiza for the first time. The island is his home, it's where he finds inspiration, so to catch him performing with a full live band under the sun, moon and stars at Ibiza's oldest nightclub, is a rare, not to be missed opportunity. Las Dalias will be the only place to see Nightmares on Wax Live in Ibiza this year, as well as extended sets from DJ E.A.S.E, keeping it completely exclusive to Wax Da Jam.
"Wax Da Jam 2018 will still continue to fly the conscious flag, and this year's theme is Shape The Future, the title of my eighth album which will be performed live in the intimate and unique setting of Las Dalias. The Shape The Future message is about expressing the changes we can make through the power of music and dance. For the events we will once again be working alongside the LNADJ foundation, and adopting the Oceanic standard of going strawless at all our events. The ethos of Wax Da Jam is crowd participation – the people make the party – so where better to spread positive messages of change than here." – George Evelyn (a.k.a Nightmares On Wax).
One of the key areas of change George targets in his LP is our planet's burgeoning plastic pollution. Oceanic Global, a non-profit that sees art, music and emerging technologies as tools to educate and drive change, estimates that by 2050 there could be more plastic than fish in our ocean by weight. Galvanised by innovative steps made by Oceanic Global on the island, George will show his support by banning plastic straws at all Wax Da Jam events – a key step outlined in the foundation's guide, The Oceanic Standard.
As well as pushing for action that will better our environment, Wax Da Jam will continue to incorporate Last Night A DJ Saved My Life – a charitable organisation that creates opportunities for the dance music industry to make a positive impact on children living in crisis. Last summer's collaborative efforts from Wax Da Jam events, Nightmares On Wax and Las Dalias meant they achieved their target of building a water well in Ugandan village Kasebwela, with 330 people in the community now having access to clean drinking water.
"As an ambassador it's my duty to raise awareness and support. When you party with Wax Da Jam, you're helping children in need for years to come."

And it doesn't end there with the children's charity, as one week after Wax Da Jam's September closing party, George is set to scale Mount Kilimanjaro, with the proceeds funding a local special needs home.

Joining Nightmares On Wax across the beautiful outdoor garden area and raw inside club space is Defected head honcho Simon Dunmore, who's booked for the closing party to go b2b with the Wax Da Jam chief himself, Ibiza legends and long-time residents Negghead, Shovell on percussion and Andy Wilson. Plus returning guests Adam Regan and Kazim Kazim Kazim.

Anyone of the age of 16 and over are welcome to enjoy great music, local food and market stalls, and so much more from 8pm to 4am.

Las Dalias
Carretera San Carlos, Km12,
07850 Sant Carles de Peralta,
Islas Baleares
Restaurant bookings: +34 971 32 68 25
https://www.facebook.com/nightmaresonwaxofficial
https://soundcloud.com/nightmares-on-wax
https://www.facebook.com/WaxDaJam/