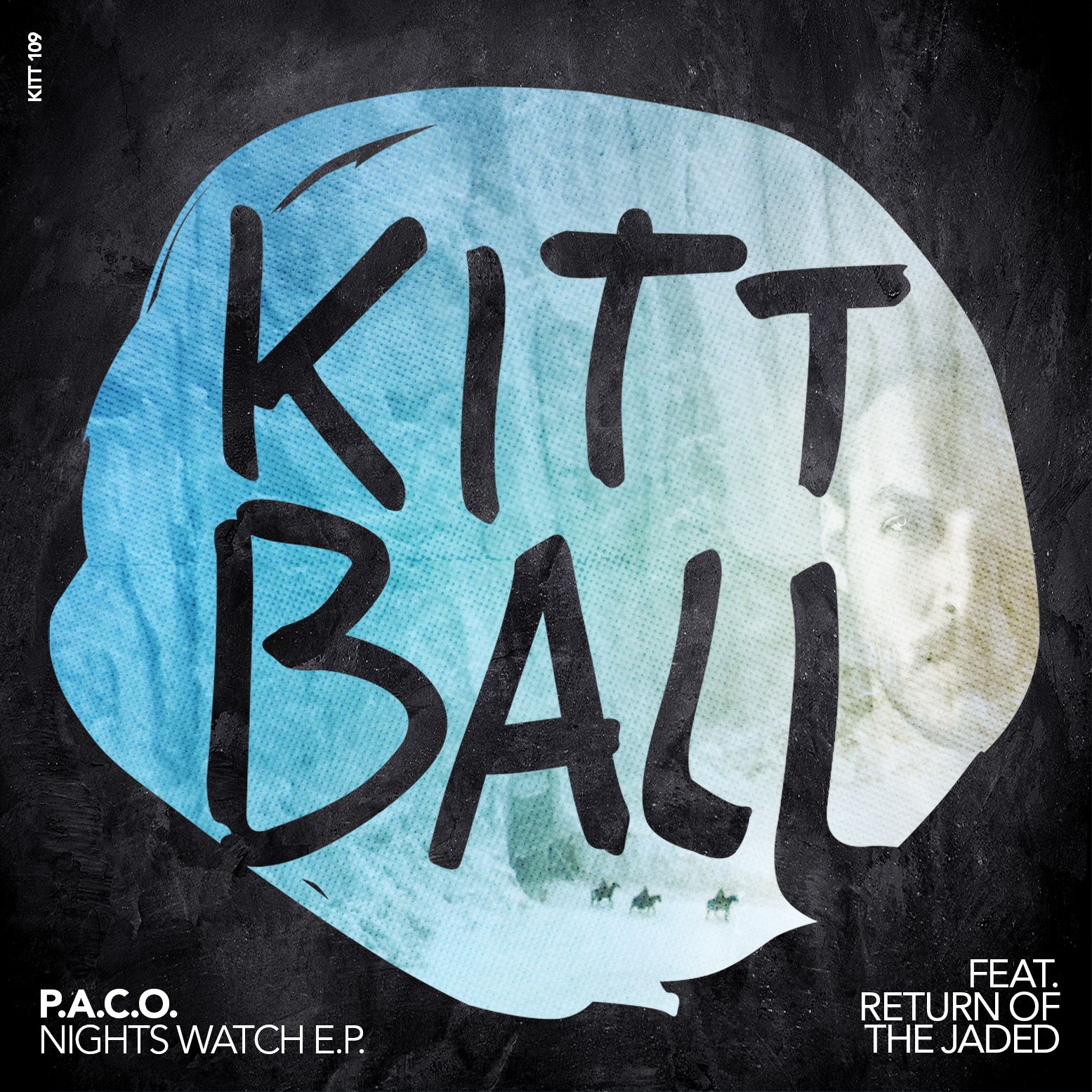 P.A.C.O. (inc. Return of the Jaded) - Nights Watch EP
Dortmund-based Spaniard P.A.C.O. drops an animated three tracker on Kittball this January.
Being one of the most important and influential protagonists of Kittball in the background of the label, P.A.C.O. has already contributed numerous collaborations and remixes to the catalogue within the last three years. After months of detailed studio work and concentration on his very unique and individual sound, Kittball are very proud to release his debut EP with three brand new originals including a collaboration with Canadian duo Return of the Jaded.
'Nights Watch', in collaboration with Return of the Jaded, is a trippy number with mesmerising vocal murmurs, esoteric samples and a sultry pads. Led by shuffling percussion, 'Castle Black' then features a subtle bassline, echoing chords and a heady melody geared for peaktime dancefloor antics. 'The Wall' then alternates between sweeping atmospherics and suspenseful build-ups that lead into a dense and rippling low-end.
P.A.C.O. 'Nights Watch' EP drops on Kittball Records on the 26th January 2016.
1. P.A.C.O. & Return of the Jaded – Nights Watch
2. P.A.C.O. – Castle Black
3. P.A.C.O. – The Wall
www.kittball.com/
www.facebook.com/kittball
www.twitter.com/kittballrecords
www.soundcloud.com/kittball
https://www.facebook.com/pacomusic/
https://twitter.com/pacodj
https://soundcloud.com/pacomusic