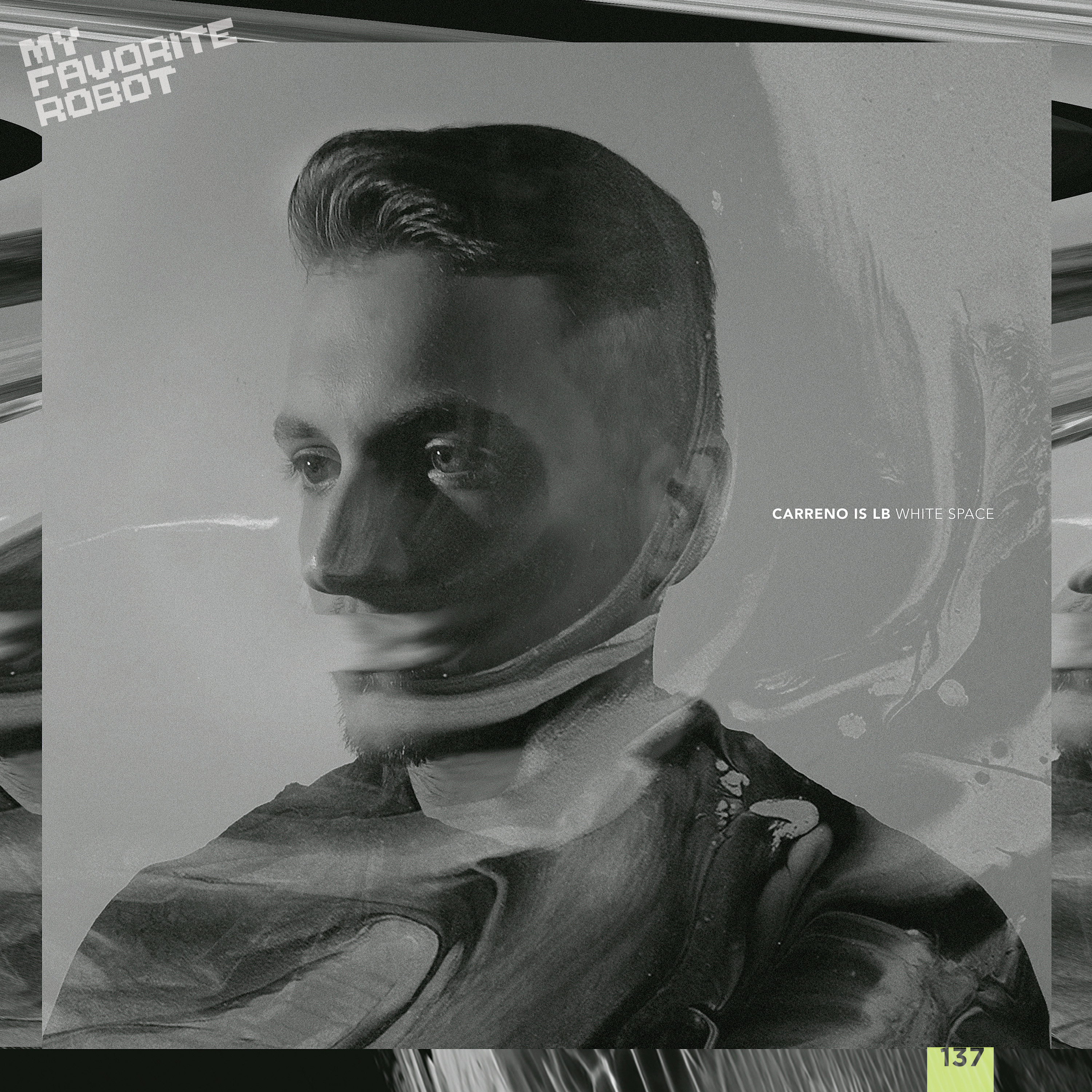 Carreno is LB - White Space
My Favorite Robot is proud to showcase the talents of emerging star Carreno is LB on their next EP. The Spanish youngster has only put out the odd release on labels like Correspondant so far, but this complete artistic statement over seven stunning tracks is sure to catapult him right into the spotlight in 2016, just as he deserves.
Before now the Spaniard has also put out a collaborative LP with Nyma on Magda and Troy Pierce's Item & Things and has also had his tracks used on the Francesco Tristano Body Language CD on Get Physical. Taking cues from acid, techno and electronica, his sound is fresh and exciting as this EP shows.
After a scene setting bit of ambient and ornate synth work on 'Intro,' 'Curtains In Nature' settles into a prickly tech groove with flashes of synths zipping about as a droning, prying bassline meanders below. It is evocative stuff that fits in well with the label's synth heavy aesthetic. The expertly fulsome 'Control' is a wonky late night groove with haunting chords and industrial signifiers all stitched into a fat acid roller.
The seductively spiritual 'Fire Trees' continues to make this EP feel like a real journey with its echoing spaces and dangling bell sounds coming over as unsettling and lonely. A rubbery kick eventually arrives to add a sense of motion to the emotion and more rich, rounded synths add weight to crashing claps. Perfectly moody roller 'Organic Particles' is all sombre and downbeat as it rolls on deep into the galaxy. Shades of early Planet E really help is stand apart, and it is a similar story on 'Intergalactic Stone' which is perfectly spaced out and trippy with majestic synths extending off into the distance. Closing out what is a very real ride into emotive electronica, 'Migration' is a spine tingling and nervy affair with slithering, pixel thin synths, turbulent drums and stormy moods, this track was also included by Roman Flugel in his recent BBC Radio 1 Essential mix.
This is a fine piece of coherent and compelling work from an artist you are sure to hear a lot more from in the coming months.
Tracklist
1. Intro
2. Curtains In Nature
3. Control
4. Fire Trees
5. Organic Particles
6. Intergalactic Stone
7. Migration