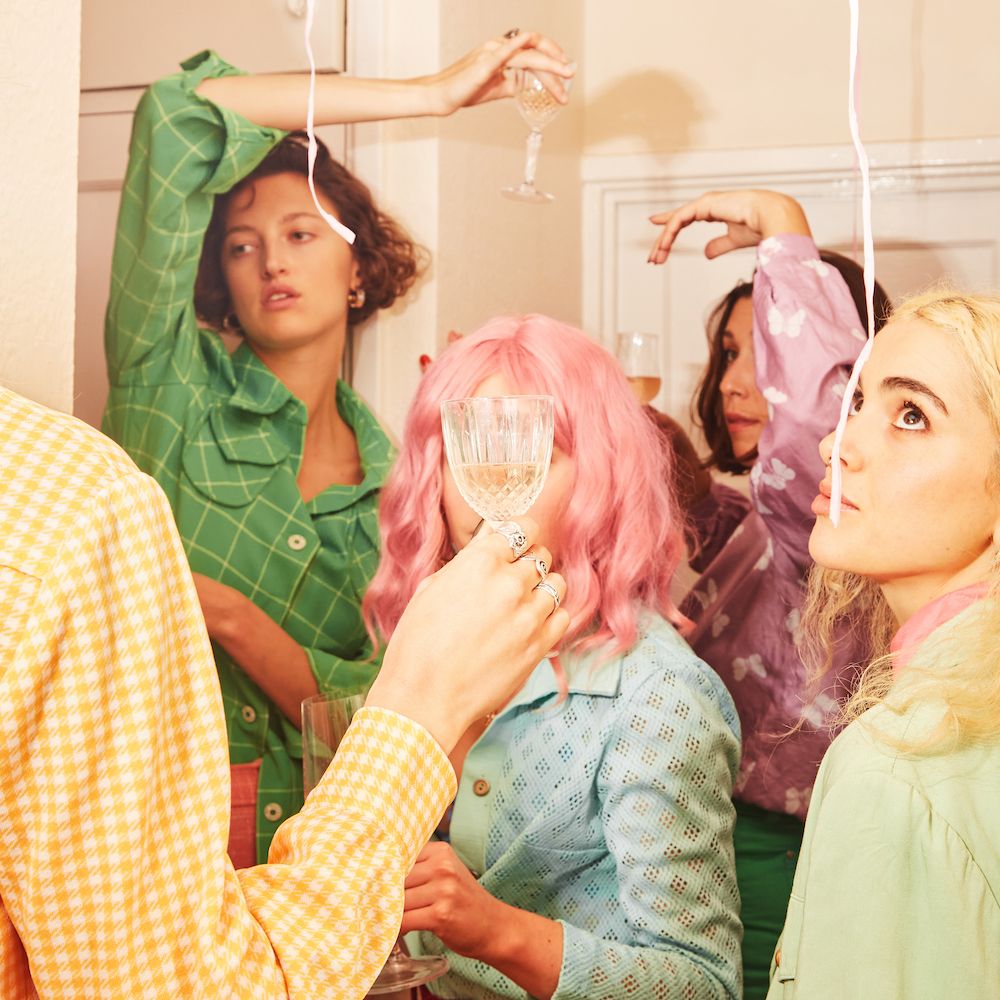 niina reworks Big Miz & Theo Bleak 'Let The Smoke Out' – out now on Echorex
Facially elusive yet musically very much present, niina reworks Big Miz's upbeat slice of house-inflected sunshine 'Let The Smoke Out' feat. emerging vocal star Theo Bleak and strongly supported by Sarah Story.
Producer and singer/songwriter niina made her mark in late 2021 with her self-released female empowerment-focused EP 100 Dollar Bill, avoiding gender expectations by eschewing full headshots yet enabling others to feel 'seen' as 'part of a new, youthful and imaginative generation of cross-over acts putting their music first' (DMY). niina aims to 'share the power' through her own dreamy genre-spanning electronica and music collabs including recently with ATRIP and her new remix of Alison Goldfrapp's 'Gatto Gelato'.
niina's Remix of 'Let The Smoke Out' (Big Miz feat. Theo Bleak) is harder, heavier, the original's chiming melodies replaced by punchy drum patterns – more breaksy, less housey – the clear bright song now fragmented, distorted, jumping and crackling like an old vinyl record, though Bleak's sweet soaring lyrics are showcased on occasion, creating a powerful contrast. 
Big Miz is a key artist in Glasgow's febrile house/techno field. He has played numerous UK/European shows as well as live-recorded Boiler Rooms from Sub Club and Fly Open Air festival. His music and remixes are secret weapons in his fellow DJs' record bags. 'Let The Smoke Out (original mix)' was written in lockdown, with summer road trips in mind.
Dundee-based singer/songwriter Theo Bleak (aka Katie Lynch) released two EPs last year, Fragments,  and For Seasons (dedicated to the ecological crisis). She supported Joesef on his UK/IE tour and Noel Gallagher's High Flying Birds, and headlined sold-out Edinburgh and Glasgow shows.
Big Miz feat. Theo Bleak 'Let The Smoke Out' (niina Remix) is out now on Echorex. Get it here: https://ffm.to/ltsmoniinarmx