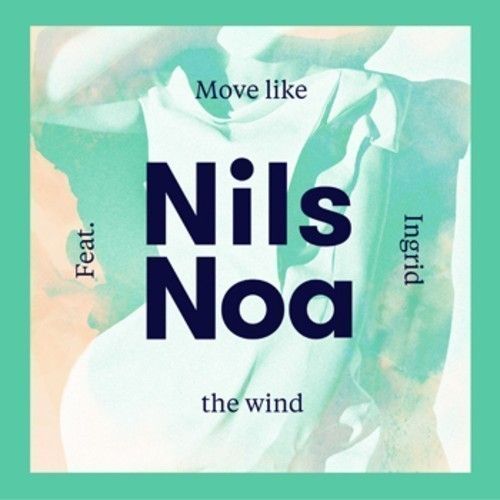 Nils Noa feat. Ingrid – Move Like the Wind Remixes
After the success of the last remix package, Norwegian label Troll Records has picked out some more classic tracks from Nils Noa and has had them remixed by a great selection of talents. Singing on the track is Ingrid, a member of five-piece Norwegian indie pop band Highasakite. Whether with that band or solo, Ingrid Håvik's surrealistic lyrics and ardent vocals float out of another time and place, drawing you right into their emotive core.
One of the remixes is Noa himself, a DJ and booker at Oslo's superb The Villa, a veteran of the BBC Essential Mix series and a producer adept at crafting killer breakbeats, techno and house jams. He goes first and turns his own original of 'Move Like The Wind' into a trippy, journeying bit of deep house with lots of warm melodies and lively drums. The icy vocal adds a catchy pop element and lots of harmonic percussion solidify this as a truly colourful jam.
Next up is the newest member of the Troll family aka Fredrik Krafft. He has been into music all his adult life and has developed a combination of house and electronica that melts nicely together bringing him attention both from local and international labels and DJs. His remix is a louche and laid back affair with spiritual vocals drifting above sumptuous pads and lazy drums.
Beatservice Records man Kohib then tackles the track in his own unique way – leaving in the celestial and atmospheric chords and allowing the wavy, rubbery beats to roll on underneath. It's a richly melodic, musical and warming track that makes the most of the great vocal by Ingrid.
Last but not least is Metoo, a live act from Cape Town South Africa, currently residing in Oslo and made up of multi instrumentalists and producers Domenico Benigno and Alex Coetzee. Their moody, stripped back version places the heavenly vocal front and centre and is then wired up with all sorts of odd, live sounding percussion trails, DIY sounding drums and lovely textures.
This is another on point package that not only reminds us how magic Nils Noa and Ingrid's original track was, but that proves Troll have lots of talent at their fingertips.