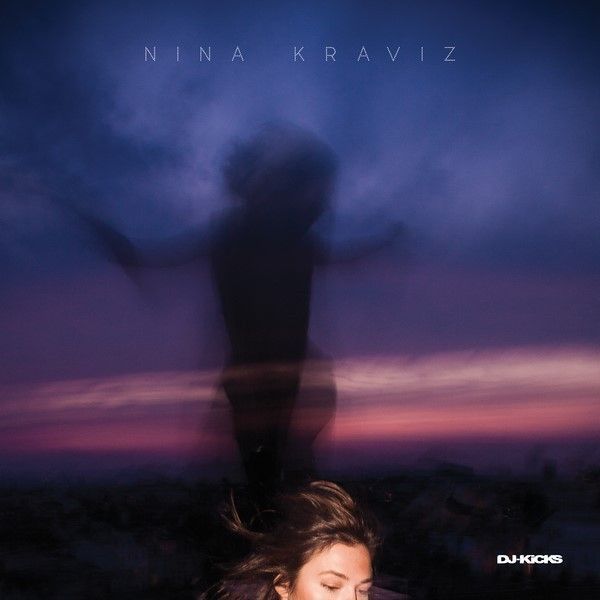 Nina Kraviz announces DJ Kicks album tour
Following the release of her label's debut EP 'The Deviant Octopus', Nina Kraviz is set to release her 'DJ Kicks' album on 26 January 2015. The result is up there with the best in the 'DJ Kicks' back catalogue. It's a sublimely crafted set, deep and trippy, like you've tuned into a mysterious pirate radio station in the dead of the night or stumbled across a stream from an illegal party. Almost half of the tracks are exclusives from Kraviz's трип label, including three of her own: 'Mystery', 'IMPRV' and 'Prozimokompleme'. They have a raw, minimalistic stripped down feel that's clearly inspired by her Chicago and Detroit roots, sharing the same first take vibe. If you want evidence of what a force she is within techno, there's your evidence right there.
Ahead of the release, fans can now stream Kraviz's album track IMPRV in full on soundcloud:
Elsewhere, the mix ranges from the spooked voodoo techno of 'The Vibe' by DJ Bone to the slightly mad electronics of 'Bradley's Robot' by Bradley Strider (an Aphex Twin alias); from the spooked acid of 'Pleasure Dome' by Armando to Goldie's atmospheric masterpiece 'Truth', featuring David Bowie. Speaking about the latter, Kraviz says: "The mix contains lots of vocals. Words spoken in the most spooky and at times almost inaudible way. They come from nowhere and disappear into the music. This is like many of my own productions where I use vocals and verbal loops to achieve this trippy, going nowhere effect. 'Truth' is a beatless song and it left a big impression on me when I first heard it in the late 90's, along with the hour-long masterpiece of a track 'Mother'. It was a very ambitious and brave move and a very weird album. It triggered something in me." Other key tracks include 'Cobalt' by Steve Stoll. "He was one of my biggest techno inspirations with his label Proper when I was just starting out and his project Cobalt was especially influential. It had this really dreamy, hypnotic sound and plus it was one of the first ever techno records I bought in the late' 90s." Then there's 'Nuclear' by Icelandic producer Exos and 'Persec' by Freak Electrique. "It gets me back to one big phase in my life where I was into Italo disco. Plus it was given to me personally by I-f. His online radio station, Intergalactic FM, was a big influence on me." Finally, there's 'Atma' by 909 Prototype. "Definitely one of my all-time favorite acid records. It's quite obscure. I found it digging through a second hand record shop".
To coincide with the album release, Kraviz has unveiled the first in a string of European tour dates across the UK, Ireland, Germany, The Netherlands, Sweden, Iceland, Italy, France, Spain, Belgium, Switzerland and Greece with lots more dates still to be announced.
Wed 24 December '14 NON Aesthetics, Thesaloniki, Greece
Thu 25 December '14 Blend, Athens, Greece
Fri 26 December '14 Harmonized, Ancona, Italy
Sat 27 December '14 Nordstern, Basel, Switzerland
Wed 31 December '14 Unlocked at MOB, Palermo, Italy
Thu 01 January '15 Oval Space, London, United Kingdom
Thu 01 January '15 Awakenings , Amsterdam, Netherlands
Mon 05 January '15 Bolgia, Bergamo, Italy
Fri 30 January '15 La Sirene, La Rochelle , France
Sat 31 January '15 Awakenings, Eindhoven, Netherlands
Sat 31 January '15 Les Transardentes Festival, Liege, Belgium
Sun 01 February '15 Rex Club, Paris, France
Fri 06 February '15 Robert Johnson, Offenbach am Main, Germany
Sat 07 February '15 Kolorz Festival, Avignon, France
Fri 13 February '15 Sonar, Rekyavik, Iceland
Sat 14 February '15 Sonar, Stockholm, Sweden
Sat 21 February '15 Zenith, Montpeiller, France
Sun 22 February '15 Le Sucre, Lyon, France
Fri 06 March '15 Doornrosje, Nijmagen, Netherlands
Sat 07 March '15 Le Belle Electric, Grenoble, France
Sat 14 March '15 Serendipity, Foligno, Italy
Wed 18 March '15 Fabrik, Madrid, Spain
Fri 20 March '15 Toffler, Rotterdam, Netherlands
Sat 21 March '15 Fuse , Brussels, Belgium
Nina Kraviz DJ Kicks is released on 26 January 2015.