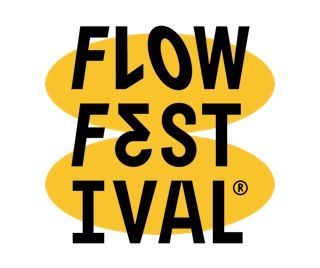 Nina Kraviz, The Black Madonna, Donato Dozzy, Baba Stiltz, K-HAND and more join Flow Festival line up
Flow, known for its high-quality electronic music, is publishing its Resident Advisor Front Yard program. Nina Kraviz, The Black Madonna, Donato Dozzy, Baba Stiltz and K-HAND are among the acts performing at the festival in August.
The very popular Resident Advisor Front Yard, put on in cooperation with the world's leading online media for electronic music Resident Advisor, is now in its third year at Flow. Friday will feature the hypnotic soundscapes of Donato Dozzy, the occult melodies put to ambient and synthwave sounds of Eva Geist, a deep reggaeton live set by New York -based DJ Python, techno and house DJ Ash Lauryn from Atlanta, GA, who hosts a monthly show on London-based radio channel NTS, Seattle-based CCL winding their way from bubbling electro to twisted techno as well as the long time lights of Helsinki club culture Denzel & J.Lindroos.
On Saturday, the stage at Resident Advisor Front Yard is set for booker at Chicago's esteemed Smart Bar club and DJ as well as advocate for a more just and inclusive club culture The Black Madonna, a live set by painters of deep and sensual New York soundscapes Dream 2 Science, DJ, poet, artist and denizen of nighttime New York Juliana Huxtable as well as Carista who rose to prominence through Amsterdam's legendary Red Light Radio. The Helsinki scene will be represented by DJs Katerina and Linda Lazarov, as well as Yu Chuan whose trippy sets that, make their way from disco to funk and house to jazz have established him as a solid favourite in town.
Sunday hosts some topical names, too: one of techno's most influential DJs Nina Kraviz, techno legends whose footprint stretched way back into the 90s K-HAND, Stockholm-based creator of one-of-a-kind house tracks Baba Stiltz, coming straight out of Vancouver's unique club scene D. Tiffany as well as Helsinki-based Yeboyah who spins sets concentrating on hiphop, r&b & afrobeat.
Flow Festival and Resident Advisor have worked together since 2015. Some of the shows at Resident Advisor Front Yard will be streamed live on Resident Advisor's channels.
All in all, almost 150 artists will perform at the festival. The booked acts are:
Friday 9th August
Cardi B, Earl Sweatshirt, Neneh Cherry, slowthai, Nitzer Ebb, Leroy Burgess Full Band, Makaya McCraven, Donato Dozzy, Dj Python (live), Eva Geist, Ash Lauryn, CCL, Denzel & J.lindroos, Ville Valo & Agents, Pyhimys – Neljä vuodenaikaa: Kesä, Katakombi and Maustetytöt.
Saturday 10th August
Tame Impala, Robyn, Blood Orange, Pond, Yves Tumor, Amnesia Scanner, The Black Madonna, Juliana Huxtable, Dream 2 Science (live), Carista, Katerina b2b Linda Lazarov, Yu Chuan, Gasellit, Ruusut, Jaakko Eino Kalevi, Sofa, Bizi, F & SITOI, Jesse Markin and Henrik!
Sunday 11th August
The Cure, Father John Misty, Tove Lo, Modeselektor (live), Mitski, Cupcakke, Pharoah Sanders Quartet, Nina Kraviz, Baba Stiltz, K-Hand, Yeboyah, D.Tiffany, J. Karjalainen, Iisa and The Holy.
Flow Festival's confirmed partners for 2019 are main partner Lapin Kulta Pure, partners Oatly, Perlage, SEAT and Stopteltat, and media partners Basso, Clear Channel, Helsingin Sanomat and Resident Advisor.
Tickets:
Ticketmaster www.ticketmaster.fi p.0600-10-800
Tiketti www.tiketti.fi p.0600-1-1616
3 days: 205 €
2 days: 165€
1 day: 105€
Gold Area tickets:
3-day Gold Area ticket: 295 €
1-day Gold Area ticket: 175€