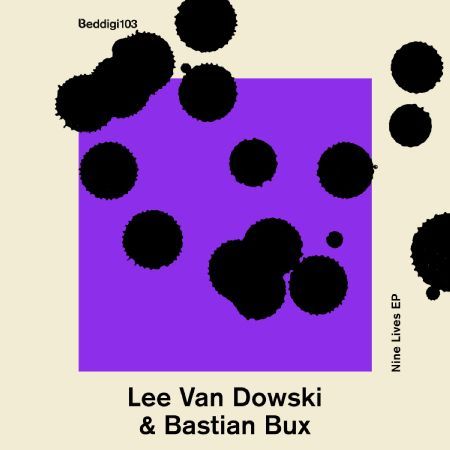 Lee Van Dowski & Bastian Bux - Nine Lives EP
Lee Van Dowski never stays still for long. The renowned Geneva-based DJ/Producer is continually moving forward, playing with new situations, challenging perceptions. A mischievous dark prince who is always matching his rave roots against an ever evolving, forward-thinking approach to electronic music creation, and perhaps most importantly – a master collaborator. Here, he teams up with Bastian Bux, the rapidly rising and somewhat mysterious DJ/Producer and masterful creator of deep, dark and emotional Techno with a surgeon's precision.
The duo's creative juices are immediately flowing freely as they program fizzing, white hot sparks of techno groove goodness, unfurling layers of ever-building anticipation to reveal the truly huge beast that is 'Nine Lives'. The teasing intro-ed 'Ban This' explodes and ups the energy levels even higher, creating an audaciously intense experience. In perfect contrast, the thumping heartbeat of 'Miss One' is an intoxicating, evocative, low-slung melodic beauty to round off the EP in style.
Artist Info:
http://www.leevandowski.com
http://bastianbux.com
Bedrock Info:
www.bedrock.uk.net
www.johndigweed.com
www.facebook.com/bedrockrecords
www.twitter.com/#!/BedrockRecords
www.youtube.com/user/bedrocktransitions