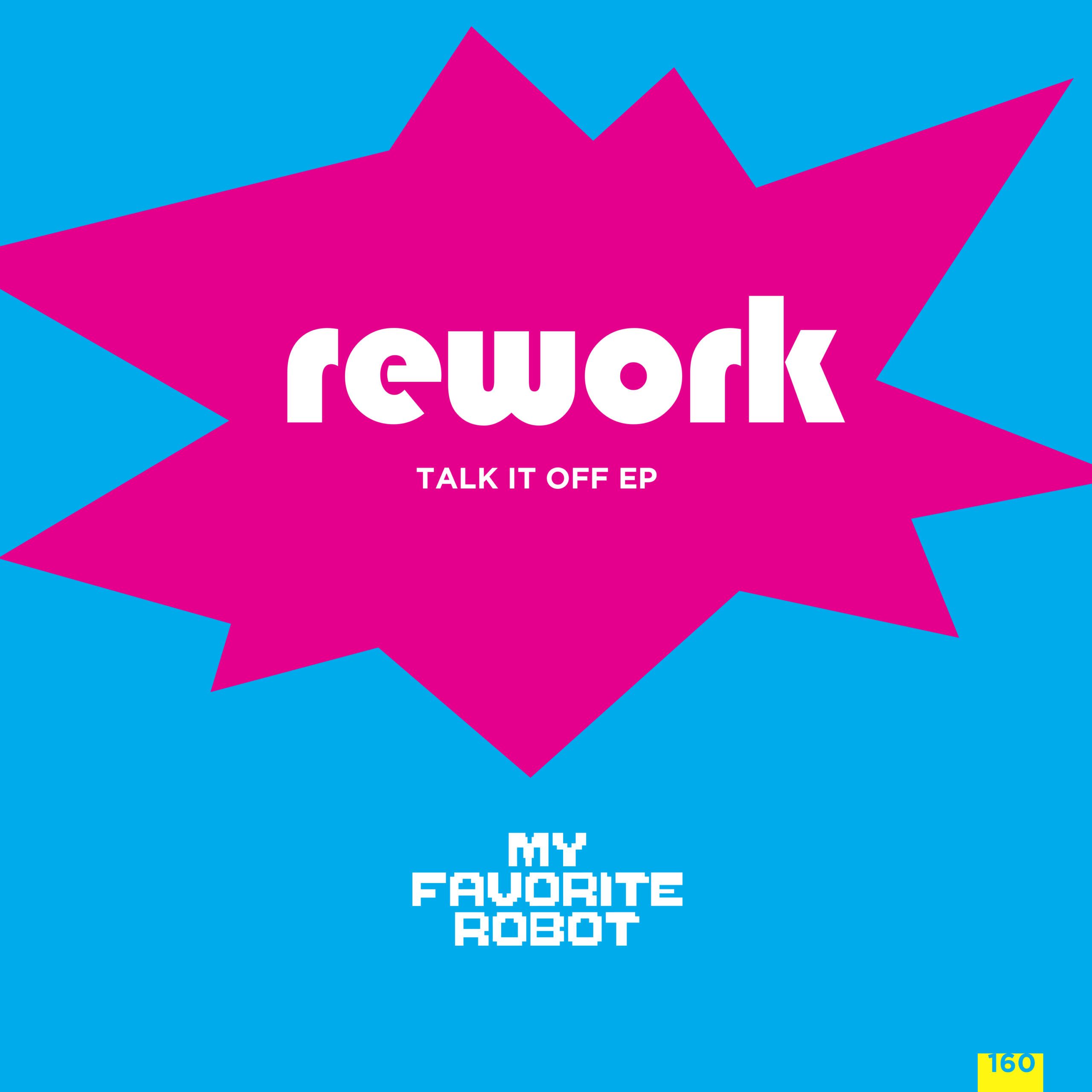 Rework - Talk It Off
Cult duo Rework are next up on My Favorite Robot with a five track EP that shows off their brilliantly inventive house and tech style.
The production outfit of Daniel Varga, Michael Kuebler deal in left of centre and freaky house with a mischievous afterparty slant. They have been active for more than a dec- ade now and have credits on great labels like Visionquest, Items & Things, Meant and the institution that is Playhouse.
The brilliantly sleazy 'Talk It Off' opens things up with popping drums, playful lyrics and a steely sound that is designed for wonky basement parties. 'Valencia' goes deeper with warm drums and synths surging along next to an elastic groove that is propped up by energetic and incendiary chord stabs. It's a subtle but high impact track that will raise the energy levels on any 'floor.
'Think About You' has vocals coated in echo and delay and trippy synths that are lively and off kilter. It makes for a track that is brilliantly loose and undulating and cannot fail to get under your skin. Final track 'Attractive' heads in a much more techno direction with surging drums and hypnotic slithering synths that burrow deep into your brain and seep into the night. It is trance inducing for sure, and shows another side to this ac- complished outfit. Buy the EP digitally and you'll get bonus cut 'How To Say', a slick upbeat house cut with euphoria-inducing chords and dreamy vocals all making for a smooth and breezy groove.
This is a versatile EP stuffed with killer cuts for many different moments in the night, and each is as standout as the next.
Tracklist:
1. Talk It Off
2. Valencia
3. Think About It
4. Attractive
5. How To Say (Digital only)