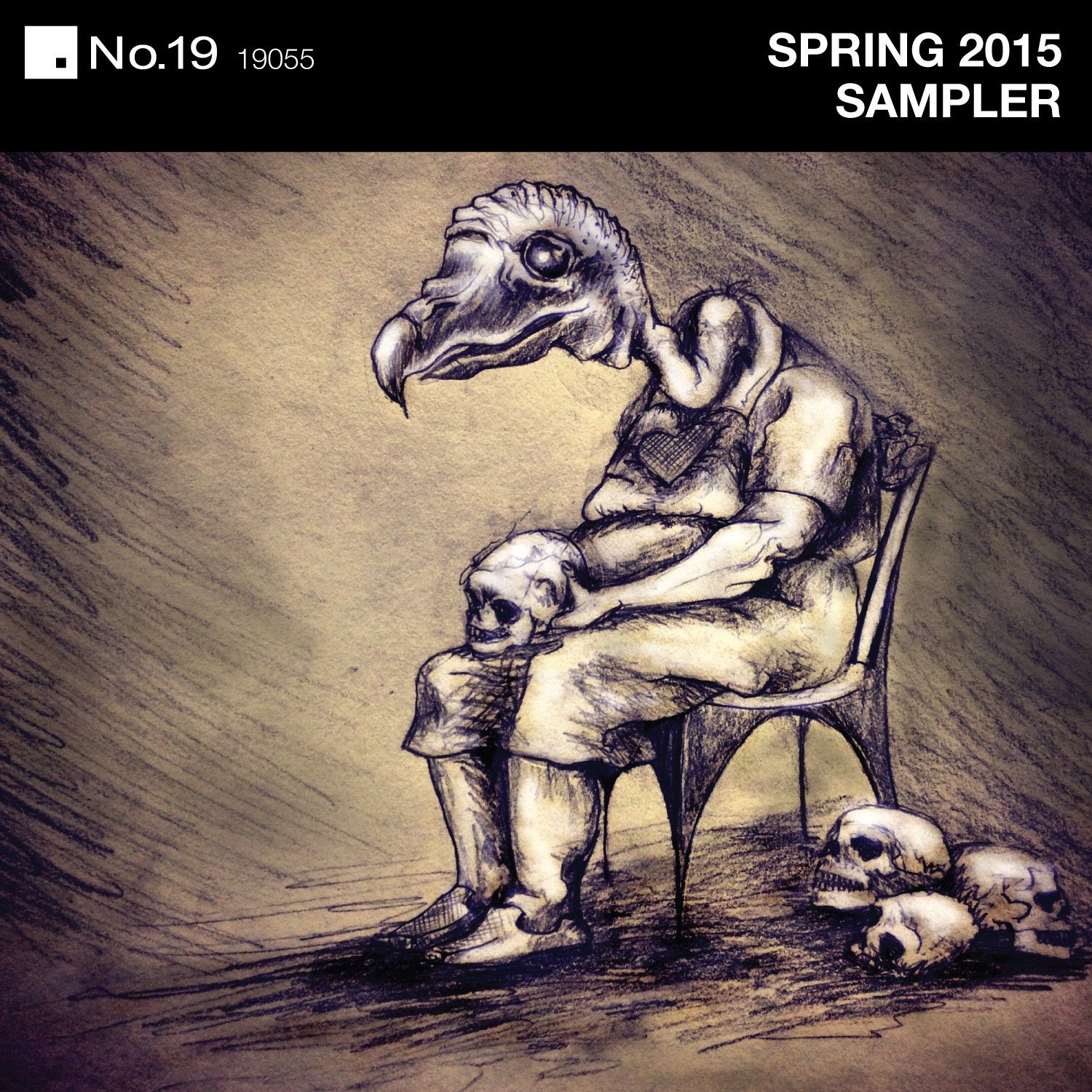 No.19 Music Spring sampler
Modern underground musical behemoth No.19 Music now turns to its expert roster of house and techno talents for a Spring Sampler that is bursting at the seams with ready made, floor filling dynamite. All the crew old and new feature including Guti, Nitin, Hector, Clayton Steele, Maher Daniel, Eric Volta, Art Department's Kenny Glasgow and many more.
In recent times the label run by Canadian DJ and producer and one half of Art Department, Jonny White, has become one of the most charted, played and influential in the global house scene. Whether releasing definitive albums and compilations from Art Department, hot EPs from mainstays like Louie Fresco and Eric Volta or high profile remixes from the likes of Kerri Chandler, Frankie Knuckles or Fred P this label really is at the sharp end of the scene.
As has been the label's habit in recent years, No.19 look to the coming WMC Miami event with another sterling collection of original tracks. Label co-boss Nitin kicks things off with the brilliantly emotive and melodically lush house grooves of 'I See'. Crosstown Rebels regular and piano whizz Guti then gets all bumpy with his dusty, hip-hop influenced beats on the jazzed up 'Ruski'. Then comes a another core member of the No.19 family, Canadian and All Day I Dream regular Maher Daniel. His track is a prickly, spaced-out tech roller with tons of atmosphere that is sure to captivating hearts and minds on dance floors everywhere.
Close label friend and synth genius Eric Volta then pairs off with Brohn for 'Lines of Entropy', a sensuously slow burning and cinematic cut that places all its focus on dazzling melodic lines and slick beats. The legend that is Kenny Glasgow then gets up to some jacking, wobbly and off kilter house business on 'Be Strong', which has plenty of percussive energy and serene pad work. Mexico's top producer, who released his debut LP on No.19 last year, Louie Fresco once again shows his skills on the heady, hypnotic techno workout that is 'Anonymity'. Desolat's connoisseur craftsman Hector then seduces listens with his deep, warm and engaging house track 'High Times' and rising talent Jonathan Lee offers some perfectly syncopated house kicks and nervy synth patterns on 'Loyal Suns.'
Silky & Dadon's 'Move' is a rubbery & techy house affair that really comes alive with Cari Golden's whispered but emphatic vocal delivery, Moreon & Baffa offer expertly thumping and dubbed out house that is on the verge of being techno with 'Mare De Due' and finally Clayton Steele's 'Action' is a perfectly spaced out and spacious number with sci-fi influences, occult 80s vocals and tons of great effects.
Once again this fantastic new Spring Sampler shows that No.19 Music continues to evolve, unearth new names and remain way ahead of the curve. Filled with inventive sounds miles away from the norm, this release is a mouthwatering prospect for both DJs and dancers alike.