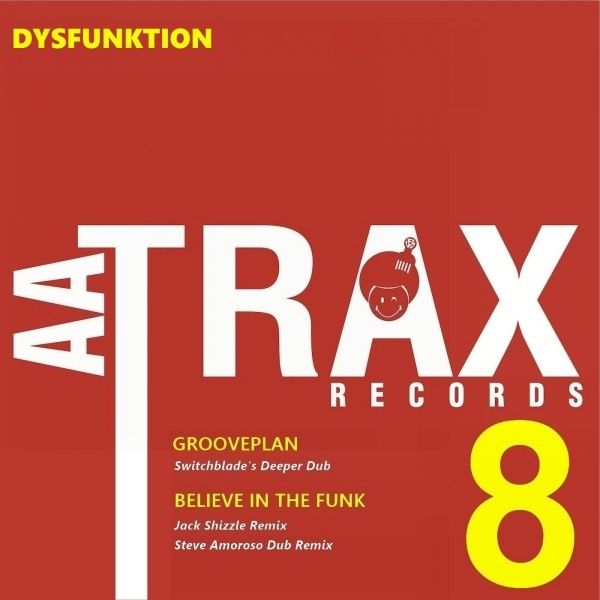 Dysfunktion – Believe In The Funk/Grooveplan
New to the Afro Acid Trax label is Dysfunktion who channels both new school and classic house grooves on his new 'Believe In The Funk'/'Grooveplan' doubleheader fresh from DJ Pierre's Afro Acid Trax label.
The 'Believe In The Funk' Original mix is a bouncy raw Chicago classic house groove fusing jazzy sax, tuff beats, vocal samples and piano for those big dancefloor moments.
Jack Shizzle's Remix rocks juddering UK bass, jackin' house and jazzy 2 Step in a bouncin' genre-defying blend that will bless many floors with its current stand out flavour. Steve Amoroso's Dub takes a deeper path and a perfect mix tool to build any set.
'Grooveplan's gorgeous breezy synth ride is flagged up with more jazzy sax and solid beats for a working house groove. Rounding this 5 track set off is the killer Switchblade Deeper Dub, hypnotising with its deep groove, jazzy sax, vocal refrain and subtle 303 bassline and a surefire floorfiller.
Dysfunktion is a Leeds-based house producer & DJ. Taking influences from genres he grew up with including soul/indie/disco and blending them together with house music.
A fledgling talent, he his 'First Step EP' came out on Crossworld Vintage Records' : https://soundcloud.com/dysfunktionmusic/sets/first-step-ep
Stay tuned for more up to the minute Afro Acid music at https://soundcloud.com/afroaciddigital