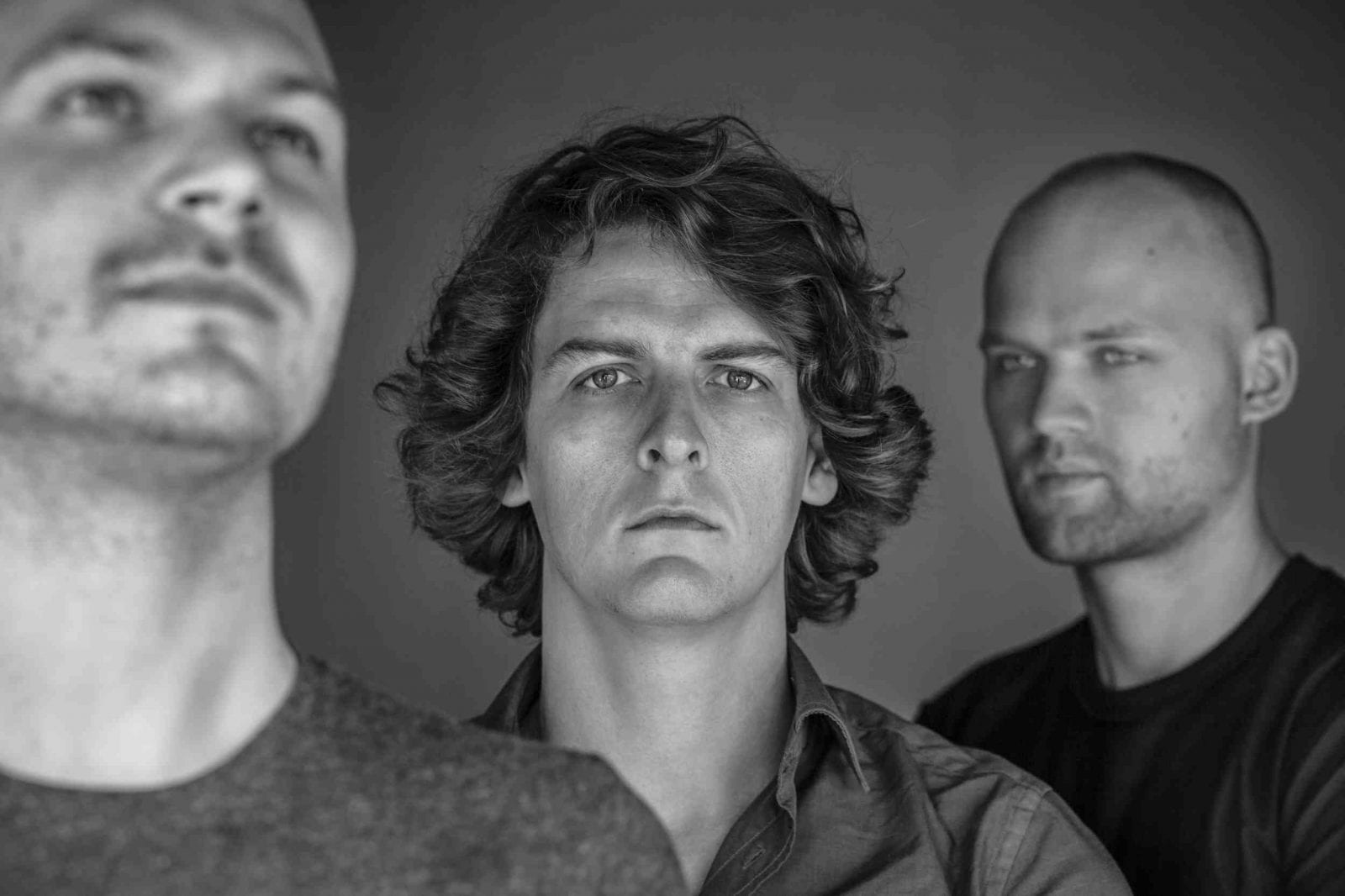 Noisia Launch Weekly Radio Show
Leading Dutch trio, Noisia (Nik Roos, Martijn van Sonderen, and Thijs de Vlieger) have launched a weekly radio show, 'Noisia Radio'. The show will be hosted by the group and will look across the spectrum of electronic music (and beyond) for its musical output. 'Noisia Radio' is available via iTunes (episode one will be available from 27/6), and from Noisia's SoundCloud (first as a stream, and then as a download one week after transmission).

Fans can subscribe to 'Noisia Radio' via their favourite podcast app by using the following links:
‪http://media.noisia.nl/podcast/feed.xml.
https://www.noisia.nl/radio.



Noisia's debut festival, Noisia Invites, continues their broad approach to genres with a bill that includes Funtcase & Cookie Monsta, Dope D.O.D., Icicle Entropy Live, Ivy Lab, Jameszoo, Hybris, ZES, Sofie Letitre and Ordure, alongside Camo & Krooked, Ed Rush & Optical, Jack Beats, Joker, Mefjus, and Posij,

The open-air festival will take place this summer on 18th July 2015 (from 16.00-00.00) at the Ebbingekwartier in Noisia's hometown of Groningen, The Netherlands. Super-early bird and early bird tickets are sold out, with remaining tickets selling fast. Noisia's newsletter can be signed up to via: http://noisiainvites.nl/festival

Noisia Invites recently made its US debut with a sold out show at New York's famous Webster Hall, with Noisia joined by Black Sun Empire, The Upbeats, and more. Noisia then flew to the West Coast for a performance at EDC Vegas.

This week, Two Fingers (alias Amon Tobin) made his debut on Noisia's Division Recordings with the 'Six Rhythms EP'. The six track EP includes 'Salah', featuring Noisia, a second collaboration between them that follows 'Sunhammer' from the Dutch group's debut album, 'Split The Atom'. The EP received premieres and acclaim from Boiler Room, Mixmag, Your EDM, UKF and many more.

Noisia Invites tickets
Ticket Link: http://bit.ly/NIFTickets
Super Early Bird: €19,50
Early Bird: €23,50
Regular Ticket: €27,50

Noisia's recent projects include the 'Incessant EP' featuring the new track, 'Banshee'), 'Ten Years Of Vision Recordings' compilation, the Counter-Strike: Global Offensive Music Pack release, their Driveclub Remix of Hybrid for Sony's Driveclub game, plus November's performances with the North Netherlands Symphony Orchestra (NNO) at two unique live events at Groningen's historic VERA venue.

Working from their brand new, state of the art studios in their hometown of Groningen, Noisia have gradually developed and cultivated a sound that's obsessed with production techniques; a sound that's instantly recognisable whether you're hearing three minutes of a Noisia track dropped at a festival or three hours of it while playing DmC Devil May Cry.