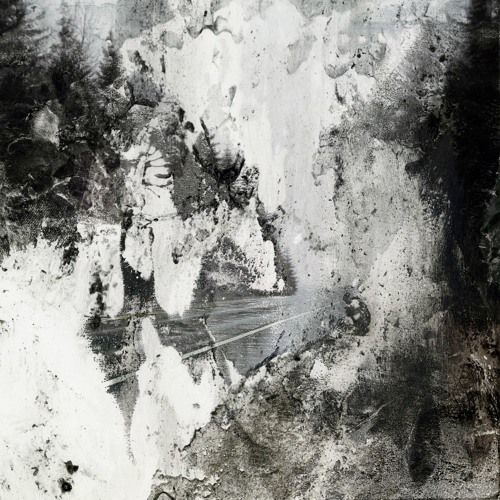 Olivier Alary - Nollywood
Prior to the release of Olivier Alary's debut album 'Fiction / Non-Fiction', 130701 records will present the joint single 'Remixes', on which Ian William Craig and Olivier Alary remix one another with spectacular results.

Following widespread critical acclaim for his brilliant 'Centres' album, which made it into numerous 'Best Of 2016' lists (including Drowned In Sound, The Quietus, Uncut, The 405, Popmatters and The Independent) Ian William Craig reworks Olivier's 'Nollywood' into a distorted masterpiece, which you can stream here. Running the stems of the track through his studio and a circuit-bent Audiotronics 147 and a Ekdahl Moisturizer, Ian reinvents Olivier's lusciously swooning 'Nollywood', adding his own voice as source matter, and scuffing and morphing the track through a patina of tape distortion, overlaying a web of glistening texture and looping rhythm to repurpose it in a stunning, sprawling new work. The original version of 'Nollywood' features on Olivier Alary's forthcoming debut album, 'Fiction / Non-Fiction' (details below).

By way of return, Olivier takes on Ian's album gem 'A Single Hope', extracting the pop song hiding behind Ian's billowing textures in order to render it in a bright new light. Before starting the remix, Olivier decided to restrict electronic elements to a minimum, so what you hear here are purely acoustic instruments. As Olivier explains, "some of them are processed, but I tried to keep the integrity of their sonic nature. From the original piece, only the vocals were kept. Then I recorded a clarinet choir to replace the original organ. Some flutes and naturally detuned accordion were added to add an eerie quality to the chords." Olivier added new drums made out of found objects (an accordion case for bass drum, a broken cymbal, some sheets of paper hit by brushes, a shaker and a spring reverb gently hit by a stick). To add a 'stuttery' quality to the piece, he then recorded some acoustic guitar, played at double-speed. To add more rhythmical elements, some fast, arpeggiated saxophone and slow melody lines were also added with the aim to create a remix which could simultaneously be perceived as both slow and languid as well as fast and jittery.

Available as a digital-only release, 'Remixes' is released on January 13th. A brilliant single showing two artists at the top of their game opens out a new year for FatCat's pioneering 130701 imprint in spectacular style.