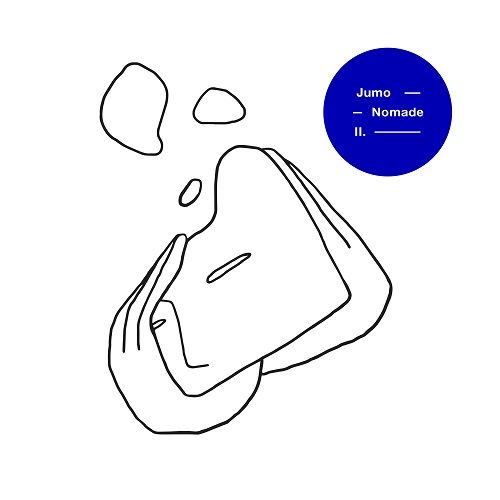 Jumo - Nomade EP
Multidisciplinary French artist Jumo welcomes us into his unique electronic world populated by dramatic contrasts of dynamics in 'Nomade' – his latest EP, set to drop 20th May 2016 on Nowadays Records, the visionary label synonymous with the new wave of French electronic artists.

Throughout the 7-track EP, the forward thinking producer disassembles the idea of modern popular music as we know it, building tracks by focusing on the story because "every song on the EP is about nomadism, emptiness and movement", as he explains. The result is a body of work comprising constructions that retain very little of the traditional song structure. His starting points, as least when discernible, include contemporary classical music, experimental jazz, hip hop and IDM.

Jumo's music features a clear duality – described by Run The Trap as 'dark, ominous trapped out production with spurts of triumphant sounds' – it is a combination of aural pyrotechnics soaring up between joy and sorrow. The first single off the EP, 'Desert', is exemplified by its almost tribal drum patterns, whilst the tastefully picked synths are manipulated into creating a sound resembling the string section of an orchestra, that can only be described as the love-child of Hudson Mohawke and Woodkid. Opener 'Un' is a schizophrenic percussion piece characterized by intense layers of sounds, resembling the work of audacious producers like Aphex Twin and Ash Koosha.

The only track featuring vocals, 'The Wind' sees Awir Léon's otherworldly voice layered over a combination of glitch-hop influenced beats, resembling the best Flume and Chet Faker collaborations, whilst 'Aléa', previously released on Nowadays Records 'Winter Tape', was an underground hit in France, with plays on Radio Nova gathering more than 200,000 streams. Title-track 'Nomade' marks the midway point of the EP, announcing its arrival with an all enveloping tone reminiscent of Arca's 'Vanity'. Taking a step back, 'Isora' kicks off as something akin to Hindustani classical music, before bombastic horns wrap around the Ravi Shankar influenced sitar.

Jumo is part of CELA, a boundary-blurring multimedia collective, who strive towards the united goal of creating a universe where all artistic disciplines are bound together under a common objective. This fertile environment has led to collaborations with rappers Beau Young Prince and Dopize, as well as with illustrator Nina Guy, with whom the former graphic designer worked on the artworks and visuals for each of the EP tracks.

With his live credentials already including a performance at Le Printemps de Bourges, Jumo's interest in video stage designing will lead to special performances where the drawings of his album covers will become alive. Jumo's 'Nomade' EP epitomizes the unique production skill and intensely creative nature that make him one if the most exciting names coming out of France in 2016.