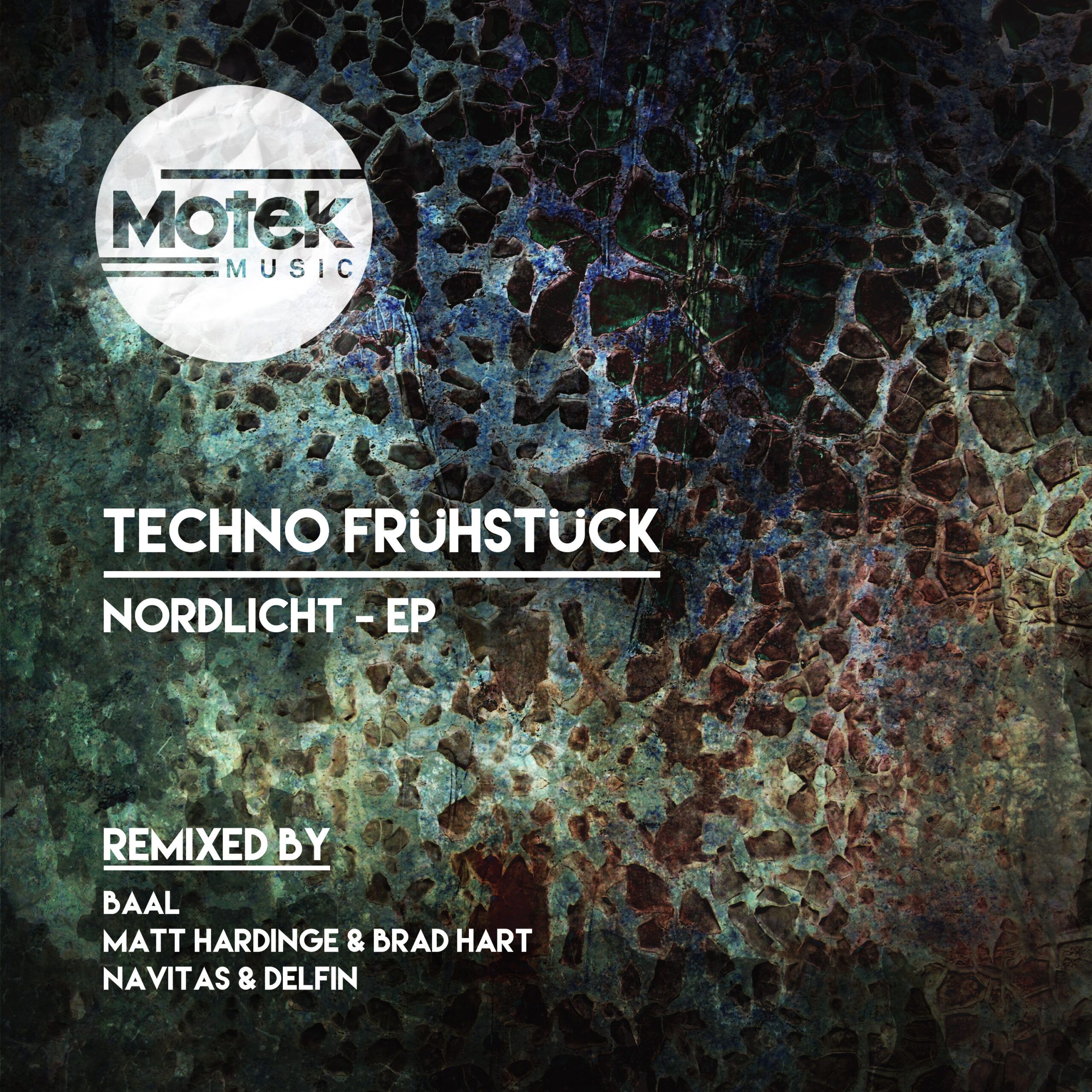 Techno Fruhstuck - Nordlicht EP
Early support from B Traits, Sasha, Several Definitions, Just Her, Kolsch, Danito, Olderic, Chris Fortier, Lonya, Piemont, Sanjay Dutta, Ron Flatter, John Johnson, Duca, Siopis
Following their hugely successful remix of Allies For Everyone's 'Bite My Tongue', Techno Frühstück are back on Motek with their own 3 track EP 'Nordlicht'.
The 3 tracks provide balance and variety, crossing the Deep styles with title track 'Nordlicht', Electronica elements in 'Unter Deck' and the driving Techno of 'Seenot'. 3 tracks that beautifully compliment each other whilst all having their own unique touch.
Remixing on this release we are excited to welcome BAAL, along with Motek's own Navitas, Delfin and Matt Hardinge who has teamed up with Brad Hart.
BAAL have delivered a high octane take on Seenot, constantly keeping the listener on the edge by playing with tension and release through the arrangement with ever building synth parts and driving rhythm sections.
Matt Hardinge and Brad Hart have taken Nordlicht to a place of broken beat Electronica. Spacious percussion elements and bass touches
provide a production of intrigue and mystery within the music.
Finally Navitas and Delfin have stripped back Seenot to a low end driven production. Crisp beat sections keep the track sharp and cutting whilst the bass leads the way forward.