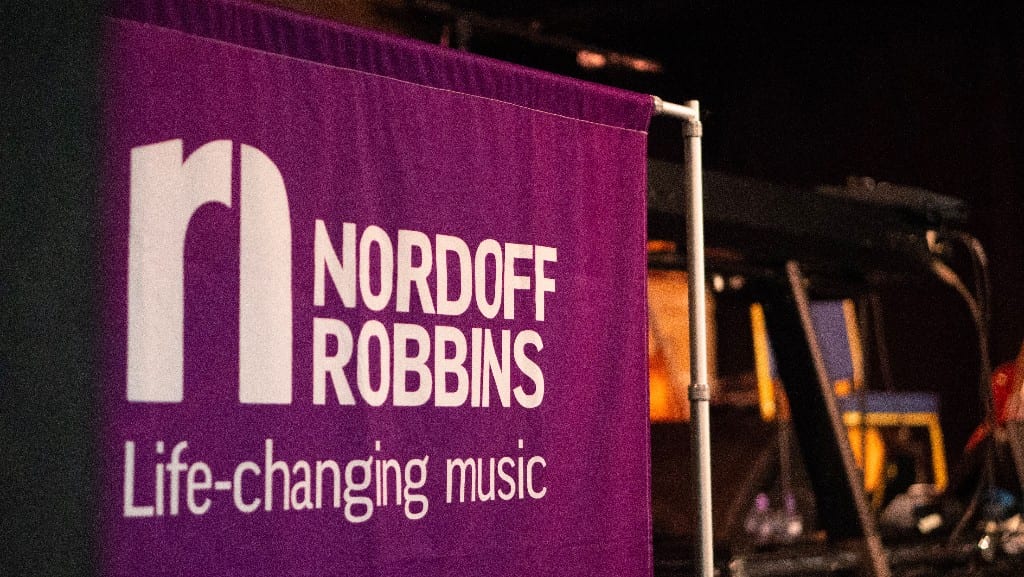 Nordoff Robbins Celebrate Get Loud 2018 With An Unforgettable Night Of Live Music
Serving up an unforgettable night of music, Nordoff Robbins Get Loud 2018 delivered on a nationwide evening of incredible shows last night, raising awareness of the life-changing work they do and the power of music therapy.
Spanning across 10 unmissable shows, thousands threw themselves into a life-affirming evening of phenomenal music, a UK-wide celebration of the phenomenal work done by Nordoff Robbins and how music can truly change lives. It's headed up by a unstoppable night down on the seafront, as Brighton rocked to Get Loud. Performing one of their smallest sets in over two decades,All Saints served up a sermon on why they remain untouchable in modern pop with bangers such as 'Pure Shores' and 'Never Ever' setting off a singalong like no other. Enter Shikari, down the road, gave a sneak peak to their arena-filling show triggering tectonic moments at Concorde 2 for a show that will be wrote home about as a moment you needed to see, to be believed.
Across London, four sold-out shows delivered the goods as Nordoff Robbins well and truly took over. Less than a week from the ceremony itself, Everything Everything took to the stage for an extraordinary tour-de-force of a band in their prime (their first London show since selling-out Alexandra Palace). Katie Melua serenaded and weaved through a mesmerising set at a capacity Borderline, while Nina Nesbitt proved why she's the next pop sensation at Omeara, with a special guest appearance from Lewis Capaldi whacking down the goods. With The Skints taking over a palpable night at Birthdays for a final moment in the sun, London was swaying to the sound of Get Loud 2018.
Reaching across the nation, Get Loud was everywhere. Ripping into gear at The Fleece in Bristol, The Darkness took to the stage with one thing on their mind. World domination. That's what they achieved, with the sort of Greatest Hits set usually reserved for the biggest of names, with everyone packed into the intimate room knowing they were witnessing a never to be repeated spectacle. Up in Manchester, the icon herself Lisa Stansfield stood her place on the table with a much talked about show in the confines of Matt & Threads – a debut moment from an act of immeasurable importance while Gilbert O'Sullivan rolled back the years with an unforgettable night in Glasgow. Spinning the good times down in Southampton was Hot Dub Time Machine, a sensation that soundtracked a thrilling night with the sort of heavyweight hits that'd make the world dance in unison.
They fit amongst a stunning day with fundraising initiatives spanning across the UK all getting involved to raise awareness of the life-changing power of music therapy. From Lands End to John O'Groats, it's the connective moment where music can truly change lives, with an unforgettable 'one-night-only' evening.
Julie Whelan, Chief Executive of Nordoff Robbins said;
"Campaigns like Get Loud are hugely important in helping us raise awareness of our work and ensuring that we can reach all those who need our support. We know how powerful our music therapy can be – offering communication, connection and in some cases, a vital lifeline to many people. So we thank all of the wonderful artists for taking part in Get Loud this year, because they have helped spread the message of our work not only in the places where people need us most, but all over the UK"