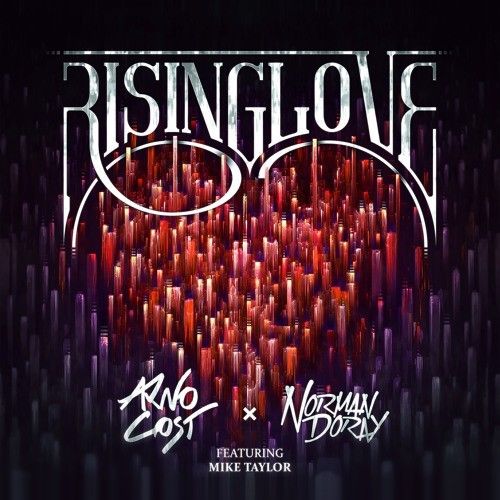 Norman Doray & Arno Cost - Norman Doray & Arno Cost – Rising Love
Having unleashed the immensely successful Strong via Size Records late last year alongside long time collaborator Arno Cost, it was only a matter of time before the enigmatic Norman Doray was to let loose with a follow up record. Following a suitable clamor from an ever growing following, this Monday May 18th will finally see the release of Rising Love, once more in partnership with Arno Cost, and this time with the addition of rising star Mike Taylor on vocal duty.
The track, which comes courtesy of Insomniac Records/Interscope is a welcome change from much of today's music, with both producers having talked about the strong message of love behind the track, in fact Doray has declared "The most important part here was to share a message with people!" The process was a relatively simple one according to the French producer; "Rising Love is the perfect follow up to Strong. We had expectations from people after the success of last years single, so we didn't want to rush it. But with Arno, we always knew what we wanted to do. Trying to bring something different to the table once again, strongly influenced by our French touch roots, mixed with the sound and energy of nowadays. The vocal from the talented Mike Taylor was also a nice discovery!

With Doray having spearheaded a mission to #BringBackTheGroove that has been lacking in the main room game of late, Rising Love is a firm statement of intent from the California based producer. With an emotion-laden breakdown and a pulsating drop the track has all the trademarks of another classic from two producer's known for their innovative styles.

The release is the start of an exciting summer touring schedule for Doray who will continue his Las Vegas residency at Light as well as stop offs in Mexico, Canada and his native France.