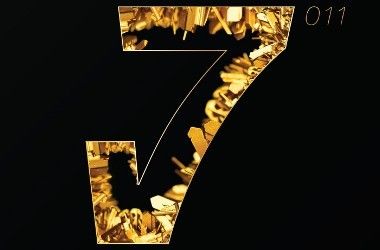 Norman Doray – Filtre
Norman Doray, the prolific French DJ & producer, brings his inimitable style to Avicii's highly acclaimed label, 'Le7els'. Due for release this July, the highly anticipated new single 'Filtré' showcases a different side to Doray's productions as he delivers a fresh funk-inspired house record.
"It's a real different track from what I usually do", said Norman. "It was more of a side track that I did for me to listen to as I love French house […]. But I thought it would be interesting to put this record out and see how the new "EDM" generation would react."
Taking heavy influences from Daft Punk and Crydamoure Records, Doray diverts away from the big room sound's traditional pathways, veeing toward a tech-inflected groove. Focusing on instrumentation, 'Filtré' is a mix of energised beats, horn samples, and the glowing undertone of bass. Norman's first record on the illustrious Le7els imprint and the affiliation between these two substantial artists is set to send shockwaves around the world of dance music.
Having successfully ridden the worldwide explosion of global EDM, Norman Doray sites his main influences as his French roots: disco, French House, and French Touch purveyors Daft Punk. He soon became an active part of Size's roster after a few persuasive remodels for the likes of David Guetta, Skrillex and Toni Braxton. Norman is playing all around the world, having a residency at XS in Las Vegas and playing festival such as Creamfields, Tomorrowland, Beyond Wonderland, and Sunburn, to name a few.