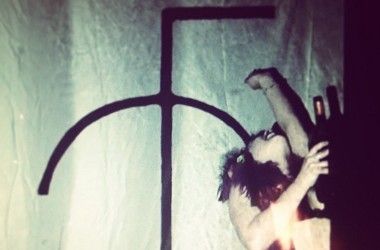 Fist City – Boring Kids
Next week, Canadian punks FIST CITY release their second full length album "It's 1983, Grow Up" in the UK via Black Tent Press.
Here's a message from the four band members who live in a van and make stick 'n poke tattoos on the road:
"Thank you Britain for steamrolling and colonising the living shit out of the whole world a few hundred years back. Without you, we wouldn't have our fine country of Canada. We have decided to give something back to you today – on the anniversary of Canada's official creation. Here is our song, 'Boring Kids' for free – no strings attached. Take it and love it. You can take it to the gym, to a brawl, show it to your mum etc… Enjoy!"
Get to know the world of FIST CITY today.
FIST CITY are: Ryan Grieve (Drums) – Lindsay Munro (Bass/Vox) – Kier Fist (Vox/Guitar) – Evan Van Reekum (Guitar).