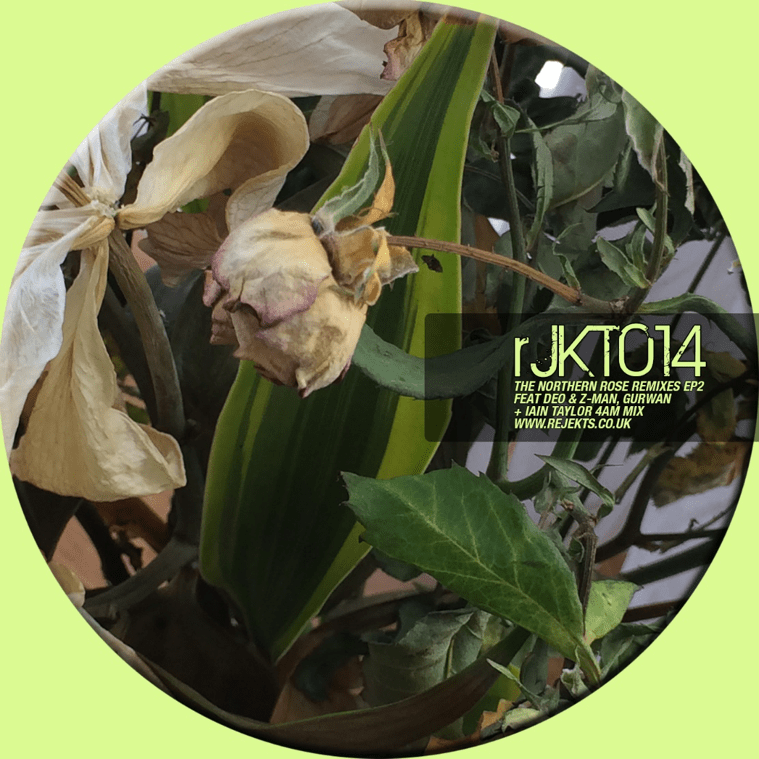 Various Artists - Northern Rose Remixes – Part 2
First up, Iain Taylor sets the tone with a second, moodier take on his initial remix. Aptly named '4am On the Floor' It's an dark and ominous interpretation, a tripped out chord driven slice of late night funk, beefing up the original groove, reworked drums and what seems like an almost endless array of dubbed out sonic sounds. Let us just say that this one's probably not for your daughter's 4th birthday party!
Next we welcome Deo & Z-Man to their first output on rEJEKTS. Having released on Hafendisko, Klasse and compost and with an EP forthcoming for us in May (rJKT015), we chose them for their slick and on the money sound which has been picking up plaudits from Berlin to Belarus to . . Bognor? As you would expect what you get is a jacked up Italo influenced sound dripping in synth and that ever present wobbling electronic bassline.
And finally (in the voice of Andy Jacobs from Talksport). This is quite a nice touch. Late last year the legend that is Stacey Pullen requested to licence not just 1 but 2 rEJEKT tracks for his Balance 028 compilation and so we obviously had a good listen to Stacey's mix and were drawn to the sound of Gurwan's remix and so we invited him to get on board with this release. He really does round things off with a wonderfully psychedelic mix and for that we love him dearly. . . Right! Waffle over . . . Here come them beats . . . Much Love x
Track List:
1. Riki Inocente – The Journey (Iain Taylor's 4am On The Floor Remix)
2. Riki Inocente – Mood 5 (Deo & Z-Man Remix)
3. Riki Inocente – Mood 5 (Gurwan Remix)