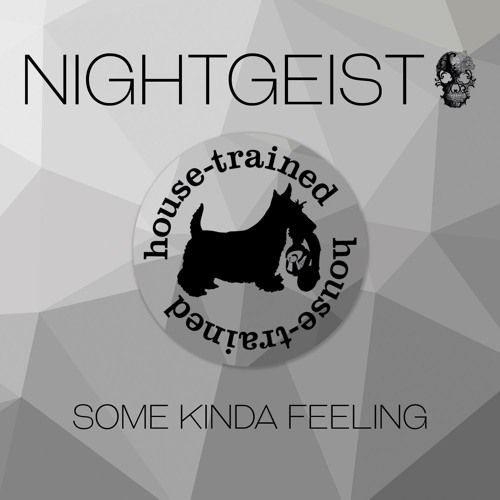 DR KUCHO! - Some Kinda Feeling
Spanish house sensation, Dr Kucho!, is the latest producer to remix future banger 'Some Kinda Feeling' by new UK outfit, Nightgeist. Out now exclusively on Beatport via London indie label, House Trained, the highly respected, Dr Kucho! has reworked this track into a four-to-the-floor club stomper, proving his salt as "The Undisputed King of Spanish House Music".
Known amongst his friends as Daniel Manzano, Disc-Doctor Records founder Dr Kucho! is house music royalty. His bulging discography lists over 300 original releases and remixes on credible labels such as Sony, Defected, Pacha and Spinnin'. Today his production resonates more than ever, as he continues to fly high with his 2015 UK Dance Chart #1 (and UK Singles Chart #4), 'Can't Stop Playing' with Gregor Salto (remixed by Oliver Heldens), and latest single, 'Love Is My Game', which peaked at #3 on Beatport's January 2016 Top 10 Chart.
Kucho's remix of 'Some Kinda Feeling' is seriously infectious. The hypnotic intro opens out into a brief hands-in-air moment before the drop comes. The track changes direction, guaranteeing some serious head nodding, before the irresistible vocals of breakthrough talent Bekka come in, as she sings "take hold of me" which this track surely does.
Much like Dr Kucho!, house music runs through the veins of the dance music collective, 'Nightgeist'. Hailing from the Northwest of England, Nightgeist is made up of co-producers, Suddi Raval and Si, and the sassy, London-born vocalist, Bekka. Their first outing in summer 2015 with 'Horizon' gave us a taste of the credible sound of which this trio are capable.
Their capabilities, however, are not under scrutiny when the history of a certain band member is revealed. Suddi Raval first came to the world's attention 25 years ago, when his former group 'Together' scored a UK #11 hit with the seminal, Hacienda rave classic, 'Hardcore Uproar' on Pete Tong's FFRR label. It later got a 21st Century re-release on House Trained, and was played by A-list DJs everywhere. A quarter-century later, with his own radio show on Groove City (Glasgow) and headline DJ shows, Suddi's music-making skills are as strong as ever, but in a completely new context.
The 'Some Kinda Feeling' remix package also features a mighty re-rub from UK house duo, Jaegerossa, which bagged the 'Exclusive Track Of The Week' spot on Rinse FM with Mark Radford, garnering support from key players including Grant Nelson, Tony Humphries, Audiowhores, Gene Farris, Danism, Mr. V and many more. Plus an superb chunky, bouncy house offering from super producer Nick Hussey, picking up early support from Oliver Heldens, Vato Gonzalez, WAWA and Carl Kennedy, among others.
The full extended mix of Some Kinda Feeling lands early April. The release marks the return of this unassailable underdog club night turned dance label, previously labelled, "#1 Top Night In London" thanks to forward-thinking line-ups and their unparalleled "No shit on the floor!" strap line.
Keep an eye out for Nightgeist – this outfit are set to hit big with this one!
House Trained
https://www.facebook.com/HouseTrainedUK
https://soundcloud.com/house-trained
Nightgeist
https://www.facebook.com/nightgeist/
https://soundcloud.com/nightgeist
https://twitter.com/NightgeistUK