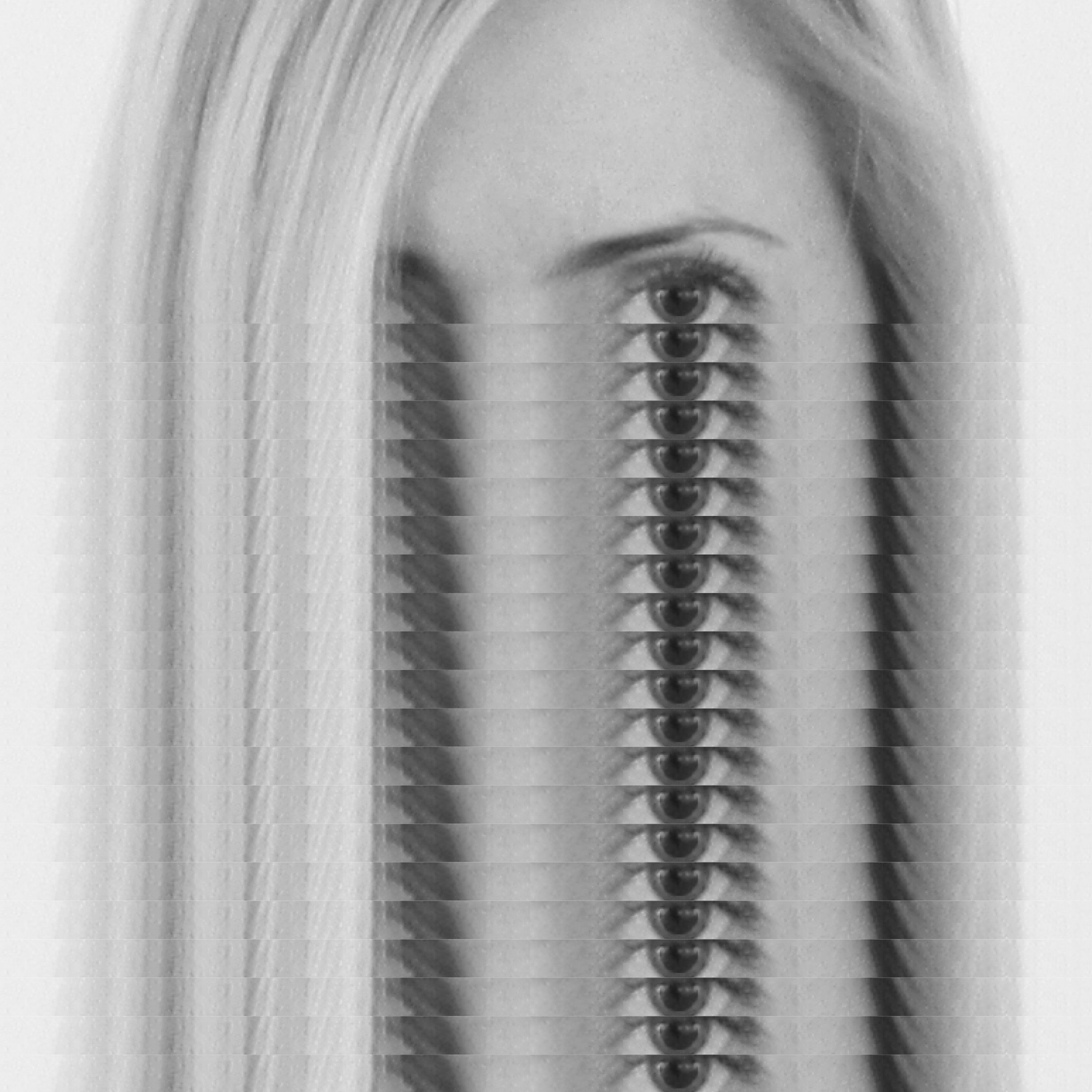 Ellen Allien - Nost
As one of the most revered artists to have emerged from Berlin's fertile, post-wall era Ellen Allien has notched up an impressive list of achievements and made a consistently positive and progressive contribution to the evolution of the city's techno scene. She is an intrinsic part of the subculture in Berlin, and has been cultivating her own identity while also guiding the growth of techno in Berlin, and the rest of the world, through her DJ sets, musical productions and her iconic label, BPitch Control. Her legacy is already assured, through dedication to the craft and the music she loves so deeply Ellen has inspired countless artists around the world and discovered and nurtured her own talented, creative network of electronic musicians through BPitch. An artist who oozes confidence in her identity, Ellen Allien continues to create and perform with aplomb, and proudly presents her 7th solo LP – 'Nost'.
'Nost', which comes from nostalgia, is the quintessential sound of Berlin, it has a sensibility which can only be found in the depths of the city's darkest underground clubs; brooding, sinister at times and utterly lascivious. 'Nost' is the work of an artist who has deep knowing; knowing of one's self, knowing of where she's coming from and knowing of where she's going. Step into Ellen's lair as she demonstrates her dexterity as a true techno alchemist; flecks of acid splutter out amongst writhing analogue basslines, ominous, industrial atmospherics darken the mood while crisp repetitive rhythms propel you into a trance-like state. Ellen's work is spellbinding, it's a call on techno's ancestors to come forth and guide us to our dystopian future.
The album begins with an expert lesson in hypnosis with the mesmeric atmosphere of 'Mind Journey'; a warped vocal lures you into its creepy world, while a persistent beat, narcotic bassline and spine-tingling eerie top end builds an intense, immersive vibe. Prepare to be submerged from the beginning with this one. 'Innocence' channels the loose atmosphere of a Berlin dance floor, with its insistent energy conjuring up images of a clandestine warehouse soiree, way out in the abandoned industrial areas of the city. No one will find you, no one will tell you what to do – it's freedom with a soundtrack that fills you with a dark kind of optimism, keeping you transfixed with its subtle progression and persistence.
As we move on to the amusingly-titled 'Jack My Ass', a whirring, utterly captivating dance floor treat with tension building rises in energy, built to create moments of pure exhilaration. The bleeps and gruff analogue riff channel the past, though the overall vibe is contemporary – techno from the 23rd Century, built by a modern-day master. Next up is 'Call Me', a pumping composition with a very naughty sample, hinting at a sensual rendezvous. It's the kind of track that will have lift a dance floor up to the stars, injecting sexy vibes but keeping it strictly jackin' for the heads. This is Ellen blending Berlin's unmistakable vibe with the classic sound of Chicago.
'Electric Eye' follows 'Call Me' with its emotive riff, again transmitting a lucid, hypnotic rhythm which is bound to enchant the diehard dancers, and captivate the rest of them. Ellen demonstrates expertise in warping vocals, while combining deadly elements to create techno that should come with a health warning. The beats alone should be enough to grab anyone by the hips and get them letting loose, expressing themselves involuntarily through their body, pure analogue magic. Snaking its way in after that is 'mma', a snarling beast of a track with dramatic strings creating a hair-raising atmosphere, Ellen injects this one with unrelenting energy as the beats smash down and a mesmerising riff locks you into its rhythm. When the strings come in you will have goosebumps guaranteed, a peak moment for energy on the album, no doubt.
Moving on to 'Physical', a message from future inhabitants of our universe – the beats are crisp and powerful, while a symphony of analogue effects cascade through the background. As it progresses, eerie pads sweep in to turn the atmosphere chilly, unnerving yet alluring. All the while a vocal clip appears once in a while, saying 'Physical' – adding a strange human element to proceedings. The penultimate track is 'Stormy Memories', which opens with an extended, emotive intro, slowly building into a brooding acid-tinged workout with that classic 303 sound bubbling away in the low end. This is Ellen at her storytelling best as the tracks evolves from its sombre intro into a more urgent pace and the narrative leads us back into a outro that's as calming as it opening. Closing out this masterful selection of music is 'Erdmond', a delicate, hazy soundscape that feels like the 'morning after the night before', the sun blazing into your room through a gap in the curtain, a variety of electronic critters chirping and calling to one another and your head slowly shedding the layers of fuzz to reveal memories of last night, when you travelled to the moon and back. The vocal is an original sound recording from the first arrival on the moon. Beautiful.
Like in all of her albums, Ellen´s voice is an essential part of the power that comes from the tracks. She uses her vocals like an instrument through alienation in many different ways.
Nost is a homage to the feeling nostalgia, that Ellen knows just too good, and that happens quite oftern to her, when she plays her DJ sets. This incredible, warm feeling, when she drops one of the old classic records, that she loves, and the people start smiling.
With 'Nost' Ellen Allien delivers a long-player which is coherent, contemporary and a joy to listen to. Whether you're in a sweat-covered club or simply chilling at home, this will provide the perfect soundtrack. It is the work of a woman who has found herself, yet still pushes herself to go beyond her comfort zone, still creating, still learning and still yearning for more.
This is Ellen Allien, this is Berlin and this is 'Nost'.
TRACKLIST
1. Mind Journey
2. Innocence
3. Jack My Ass
4. Call Me
5. Electric Eye
6. Mma
7. Physical
8. Stormy Memories
9. Erdmond