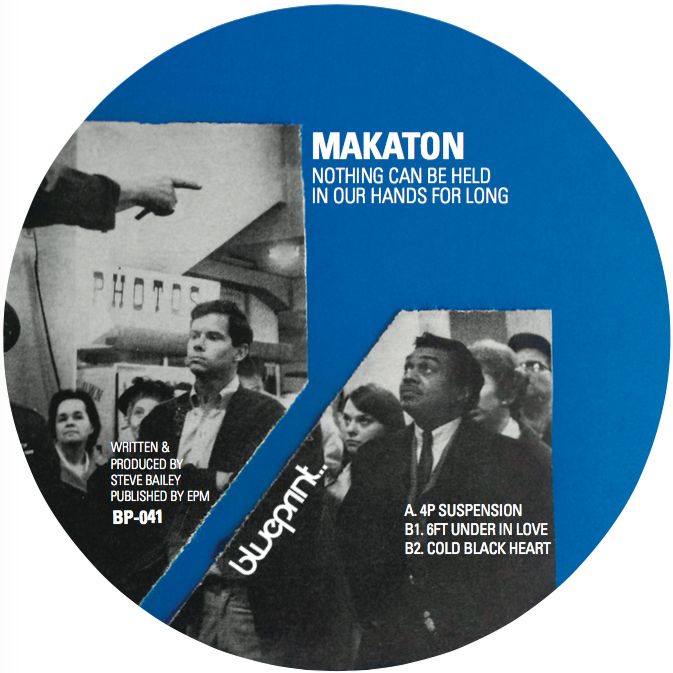 Makaton - Nothing Can Be Held In Our Hands For Long
Makaton makes his Blueprint debut with a three-track EP, 'Nothing Can Be Held In Our Hands For Long'.
Steve Bailey aka Makaton, has been releasing seminal, experimental and cutting-edge techno music since 1998 with all but three of his releases coming through his own Rodz-Konez operation, a label that's also released music by Regis, Inigo Kennedy, Female, The 65D Mavericks and Fumiya Tanaka. Makaton has also released two records on Token and one on RSB. His exhilarating live set has also seen him support the techno scene across the UK, Europe and in the US.
'4 Point Suspension' conveys an immediate punch, with crunching beats and an unremitting delivery, while the fractured 'Six Feet Under In Love' stutters and sparkles, before the dark and whirling dimensions of 'Cold Black Heart'.
Underground and uncompromising to the core; recalcitrant.