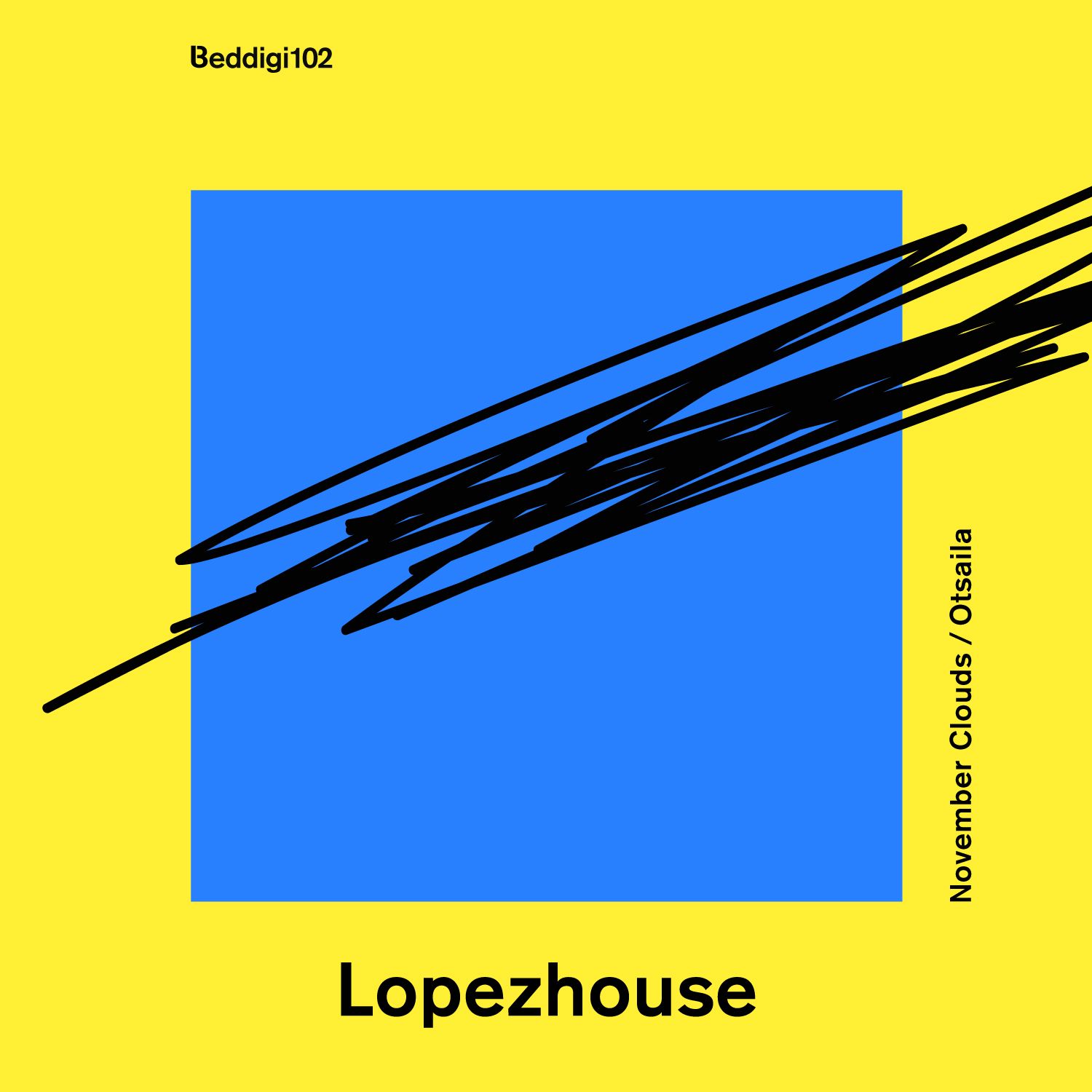 Lopezhouse - November Clouds / Otsaila
Lopezhouse, the Spanish duo of David Lopez and Carlos Cruz from La Mancha has been steadily gaining respect since they debut on Claude VonStroke's Dirtybird label in 2015. Their melody rich deeply creative sound, often combined with sultry vocals courtesy of Angela Sevilla Marquez, has graced the Kittball, Plattenbank, Exploited, and Diynamic labels, and they first came to the attention of Bedrock fans when John Digweed included Guy J's excellent dub remix of 'Crosses & Angels' on his recent 'Live in Brooklyn' opus.
The Spanish duo's esoteric, organic attitude shines through 'November Clouds', where a sparsely arranged, hip-swinging brooding groove is overlaid with subtle melodic flourishes and lever use of controlled feedback motifs. 'Otsaila' continues to plough a similarly deep furrow, as the electronic overlays take the track on a more intense, glitchy, experimental trip with elongated breakdowns and twists galore. As creative reference points think the likes of LCD Soundsystem and Depeche Mode. The Lopezhouse sound is vibrant, distinctive and different, and Bedrock is always committed to introducing its audience to interesting experimentalists of the highest order.
Further Info:
https://soundcloud.com/lopezhouse
https://www.facebook.com/lopezhousemusic/
Bedrock Info:
www.bedrock.uk.net
www.johndigweed.com
www.facebook.com/bedrockrecords
www.twitter.com/#!/BedrockRecords
www.youtube.com/user/bedrocktransitions