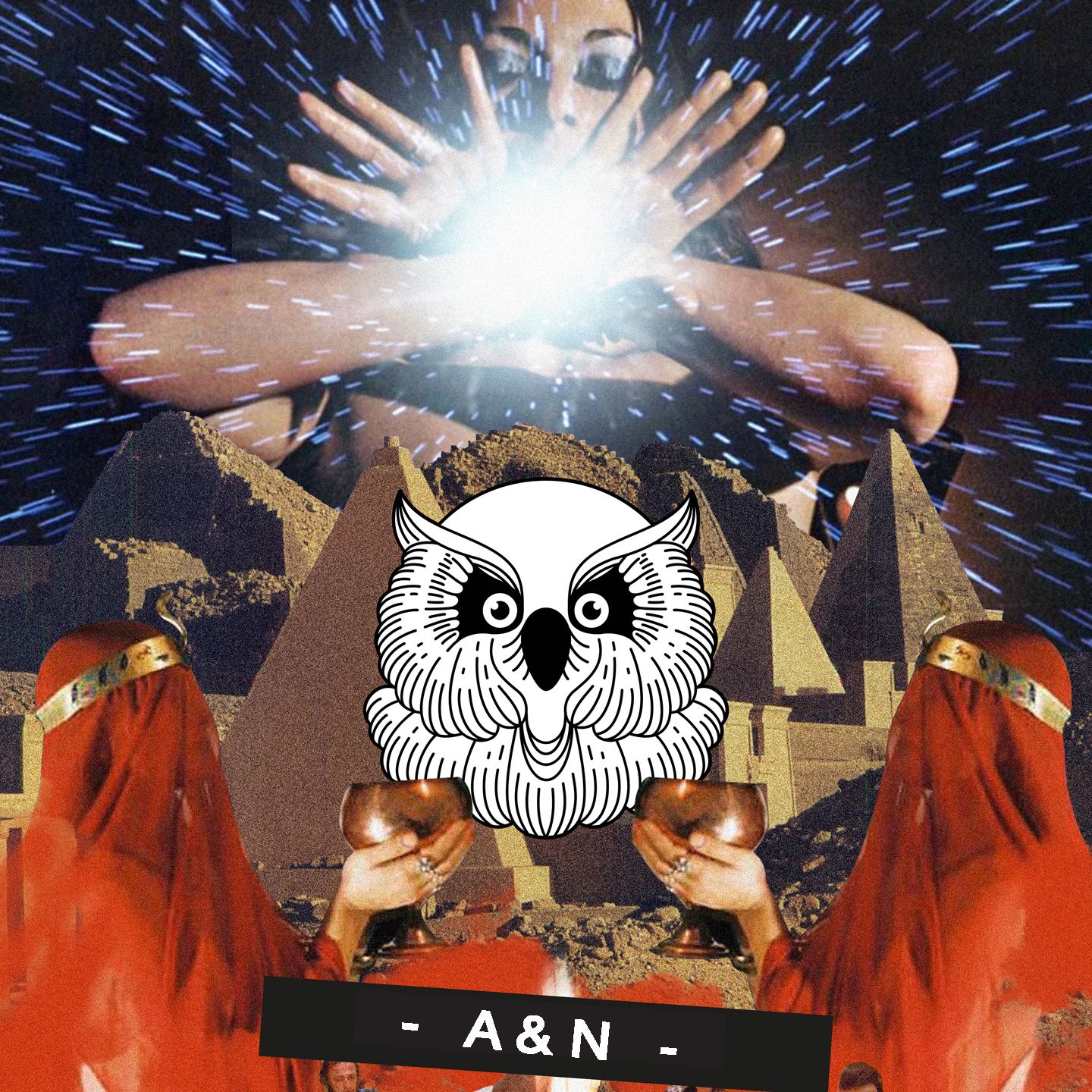 A&N - Nubian Knights
La Dame Noir is proud to present a new double act with a fresh and exciting disco sound. A&N is their name, and Nubian Knights is their first collaborative work, featuring four great original tracks and three on point remixes.
A&N is the musical reunion of two young talented musicians and producers from Liege, Belgium. The first is label regular Johnson, known for his dark and hard hitting club releases here as well on Meant Records and Blindetonation. The second half of the dream team is Nicolas Mons, an upcoming artist and producer whose softer, more soulful music has shades of downtempo house man Andras Fox and is truly emotive. Together they really hit it off.
The brilliant 'Nubian Village' opens things is lush and organic slo-mo house style, with 100bpm kicks and whispered vocals making for horizontal grooves of the most inviting order. 'Infection' picks up the pace and is a more direct, but still deep and steamy, dark disco track to get floors marching. Disco synths add some vital colour and 'Alcalin Blue' is another disco sprinkled house track with shooting arps and proud chords bringing the charm. The sensational last original is '76 Skyline Bld', a go-slow groove with frazzled bass and busy synth patterns, gorgeous chords and effortless vocal coos all soundtracking a sizzling outdoor session.
Experienced and eclectic Frenchman Fred Berthet remixes 'Nubian Village' into a long legged, spangled and modern disco groove brimming with cosmic melody. Dj Oil —a BBE associate—remixes the same cut and keeps things low slung, playfully suspenseful and expertly slow. It's a spacious track full of twinkles and lastly Acid Washed's Andrew Claristidge excels with a take on 'Acalin Blue' that is expansive, rumbling with bass and crisp in its percussion.
This is a sumptuous selection of slow disco grooves to warm through any crowd, any time, any place.
Tracklist
1. Nubian Village
2. Infection
3. Alcalin Blue
4. 76 Skyline Bld
5. Nubian Village (Fred Berthet Remix)
6. Nubian Village (Dj Oil Relecture)
7. Alcalin Blue (Andrew Claristidge Remix)