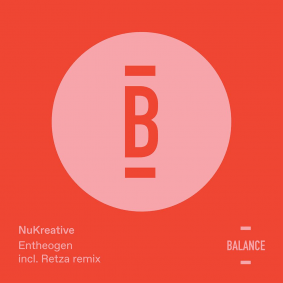 NuKreative – Entheogen
Australia's NuKreative joins up with Balance Music to release two emotive cuts entitled 'Entheogen' including a remix from Retza.
NuKreative is the brainchild of Danny Bonnici and Jamesen Re, two highly experienced Australian producers who always impress when they join forces. Their latest release on Balance Music is a beautiful duo of tracks which is spiritual and groove-based in equal doses following releases on Open Records, Kindisch and Magician On Duty. Fellow Aussie, and All Day I Dream artist, Retza returns to Balance Music following his remix for Uone's 'Karnival Dreams' released earlier in 2019. 'Entheogen' sees NuKreative team up with the Australian imprint joining a roster of artists including Brian Cid, Danny Bonnici, Thankyou City, Clarian and Stereo Underground.
'Entheogen' kicks things off with a resonating bassline introducing itself in the form of an elongated brush stroke before fading into a meditative break filled with splashes of live recorded female staccato vocals and guitar. 'Moody Men' sees the duo fuse various wood instrumentations, pulsating kick drums and a euphoric analogue synth pattern maintaining the balance of the track.
'Retza's Recreational Mix' exudes an irresistibly ethereal feel, airy pads and warm melodies throughout before the 'Entheogen (Ambient Version)' rounds off proceedings with luscious instrumentation, euphoric vocals and hypnotic strings together providing a blissed-out excursion to finish.
NuKreative 'Entheogen' drops on Balance Music on 31st May 2019.
Tracklist
1. Entheogen
2. Moody Men
3. Entheogen (Retza's Recreational Remix)
4. Entheogen (Ambient Version)