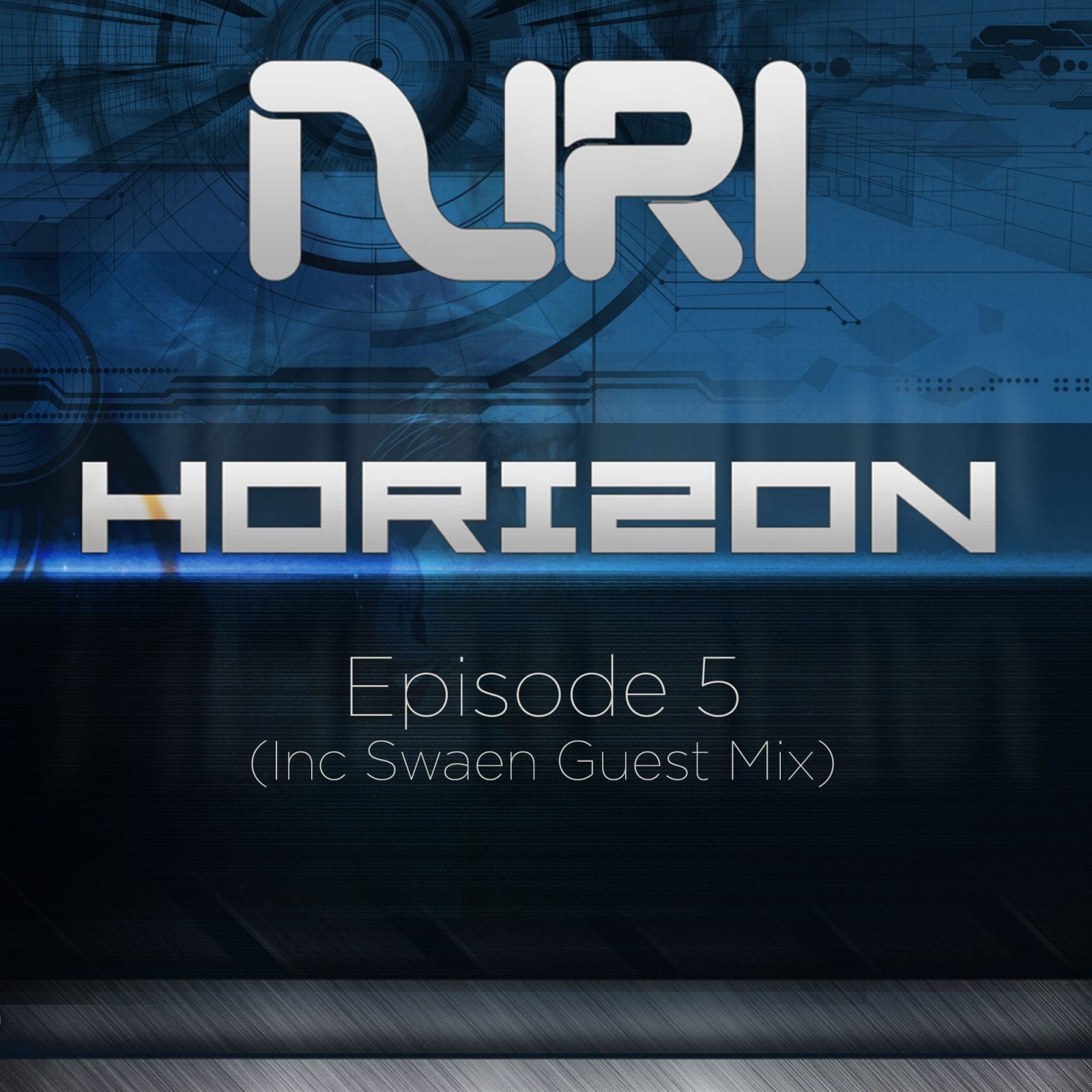 Nuri – Horizon Radio Show #5
Talented DJ and producer Nuri is continuing his successful streak of radio show episodes from his developing 'Horizon' series. Now sitting at episode #5, the Nairobi based talent is landing Mixcloud chart positions with every mix and his latest show is already at #53 on the Electro House chart and #69 on the EDM chart.
Nuri's career has seen a very rapid ascension since kicking off with his debut single 'Blue Lagoon'. The Kenya based artist then followed-up with 'Right Back' which immediately gained positions on Beatport's 'Electro House Top 100' chart, which in turn gave way to other wonders such as 'Reasons' and 'India'. Whilst most recently he has also engaged in releasing some free tracks such as 'Summer' and 'Twist', Nuri is putting a lot of focus on his radio show, which is piling up followers with every episode.
The 5th episode of 'Horizon' radio show features some cracking EDM tunes, boasting the works of heavyweight names like: Jonathan Mendelsohn, Blasterjaxx, MOTi, R3hab, Nervo, Ummet Ozcan, Martin Solveig & GTA, Lil Jon, Kronic, Senor Roar, Tiesto, MEM, Hardwell, Jay Hardway, Torio, Lush & Simon X Paris & Simo, RoulnDoors, David Hopperman Yezzir, DVBBS, Arty, Ray Dalton and Arda Diri. His special guest this week has been Swaen, who's provided a touch of his musical vision during this one hour, energy packed episode.
Whilst Nuri is now focussed on the release of his latest free single 'Drop That Bass', out on the 30th of July, 2015, he is also devising some more enticing tracks, set to hit the shelves in the coming months. In the meantime, his followers will be able to enjoy more episodes of 'Horizon' radio show, which will be presented in the weeks ahead.
Horizon Episode #05 (Inc Swaen Guest mix) by Nuri on Mixcloud
Horizon Episode #5 Tracklist:
1. Horizon Intro
2. The Hum (LEGACY Trap Remix) – Dimitri Vegas & Like Mike, Ummet Ozcan
3. Ghost In The Machine (Original Mix) – Jonathan Mendelsohn, Blasterjaxx, MOTi
4. Revolution (Original Mix) – R3hab, Nervo, Ummet Ozcan
5. Intoxicated (Remix) – Martin Solveig & GTA
6. Beast (Original Mix) – Lil Jon, Kronic, Senor Roar
7. Fighting For (Tiesto Edit) – Wee-O, Morgan Karr
8. Rock That Body (Original Mix) – MEM
9. Chameleon (Instrumental Mix) – Hardwell, Wiwek
10. Want You To Want Me (Remix) – Jason Derulo
11. Nothing Else Matters (Swaen Bootleg) – Matt Nash
12. Wake Up (Original Mix) – Jay Hardway
13. Time After Time (Original Mix) – Torio, Savi, Kait Weston
14. Drop The Pressure (Original Mix) – Lush & Simon X Paris & Simo
15. Arcade (Original Mix) – RoulnDoors
16. Who (David Hopperman Yezzir Edit) – Dionix
17. White Clouds (Original Mix) – DVBBS
18. Stronger (Original Mix) – Arty, Ray Dalton
19. Sphinx (Original Mix) – Arda Diri