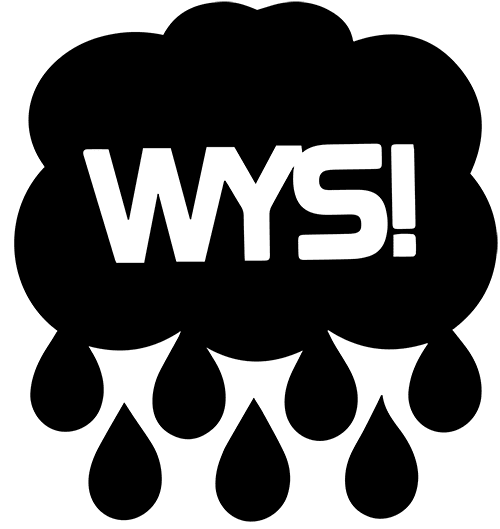 WetYourSelf! Announce 12×12 Series
12 London based label showcases over 12 weeks featuring Classic Music, Tief, Krankbrother, nofitstate, Man Make Music and more…
Now in its ninth year of operation, WetYourSelf! has firmly established itself as one of London's most popular Sunday night clubbing experiences. Named after its original home, Club Aquarium – so called because it comes equipped with its own swimming pool – the WYS! team have long been fuelled by their shared desire to bring serious dancefloor hedonism to Sunday nights. They've ably presented their own brand of quality music in an unpretentious way right here at fabric since February 2009 and they've gained international recognition with further residencies at Space in Ibiza, Rex in Paris, Culturebox in Copenhagen and D.edge in Sao Paulo.
Starting on the 6th September WetYourSelf!'s new 12:12 series is simply an embellishment of their operation and a further continuation of the team's initial ethos with the residents working hard to shine a light on 12 hardworking London-based labels over the course of 12 events which are set to run over 12 weeks.
"There is so much great talent in London," offers one of WYS!'s long serving residents, Jacob Husley; "but a lot of that talent often gets overlooked in favour of the hype that booking big international names creates."
"Our 12:12 series will bring twelve of our favourite record labels together of the course of a twelve week project," fellow resident Cormac continues; "the aim is to reach more people help promote the vibrant London techno and house scene and celebrate some of the people that are behind it."
"The labels we have chosen are a snap shot of what we feel is most current and exciting, musically" adds the third and final WYS! Resident Peter Pixzel. "The people behind these labels are all individuals who have earned our love and respect over the years for keeping the underground happening and alive and they're all people we feel are worth celebrating."
WetYourSelf's 12:12 series starts on Sunday 6th September and features labels like Krankbrother, nofitstate, Holic Trax, Tief Music, Man Make Music and more.
Advance tickets are on sale now here.
FULL LISTINGS:

06 SEPTEMBER
ROOM ONE:
WYS! PRESENTS HOLIC RECORDS…
Tomoki Tamura, Brunbjörn, TEMMA-Teje, Peter Pixzel
13 SEPTEMBER
ROOM ONE:
WYS! PRESENTS KRANKBROTHERS RECORDS…
Krankbrother, Organ Grinder, Jody Barr, Cormac
20 SEPTEMBER
ROOM ONE:
WYS! PRESENTS PROJECT LONDON…
Scott Palmer, Arnestie Gomez & Joe Morley B2B2B, Jacob Husley
27 SEPTEMBER
ROOM ONE:
WYS! PRESENTS NOFITSTATE RECORDS…
Geddes, Zoo Look, Cormac + Jacob Husley + Peter Pixzel B2B2B
04 OCTOBER
ROOM ONE:
WYS! PRESENTS TIEF RECORDS…
Special Guest TBA, Sisterhood, Hesseltime, Peter Pixzel
11 OCTOBER
ROOM ONE:
WYS! PRESENTS NIFU RECORDS…
Ekkohaus (Live), Dr Palunski & Mr Kroup, Klady, Aktorse & Unknowk, Jacob Husley
18 OCTOBER
ROOM ONE:
NO WYS!
25 OCTOBER
ROOM ONE:
WYS! PRESENTS MAN MAKE MUSIC RECORDS…
Fold, Trikk, Another Amit, Cormac
01 NOVEMBER
ROOM ONE:
WYS! PRESENTS MOSCOW RECORDS…
Priku, Archie Hamilton, Lorenzo Chiabotti, Peter Pixzel
08 NOVEMBER
ROOM ONE:
WYS! RECORDS SHOWCASE…
APP (Live), Cormac, Jacob Husley
15 NOVEMBER
ROOM ONE:
WYS! PRESENTS CLASSIC MUSIC COMPANY RECORDS…
Luke Solomon, Brett Johnson, Adam Curtain, Peter Pixzel
22 NOVEMBER
ROOM ONE:
WYS! PRESENTS EARTOGROUND RECORDS…
Dax J, Gareth Wild, Cormac
29 NOVEMBER
ROOM ONE:
WYS! PRESENTS CARTULLIS MUSIC…
Raphael Carrau, Unai Trotti, Jacob Husley b2b Peter Pixzel