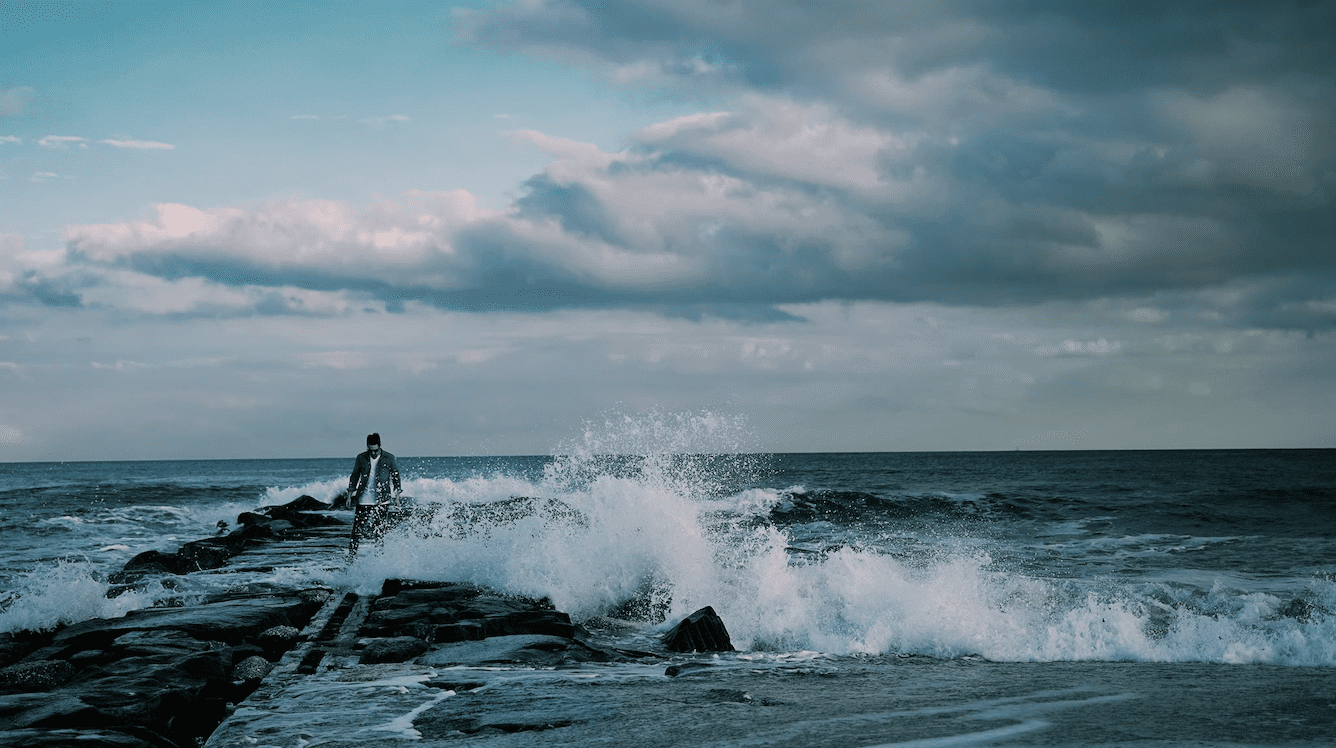 Nurko Releases Highly Anticipated Remix Of Illenium's 'Take You Down'
Rising producer, Nurko is back with his highly requested new remix of ILLENIUM's 2018 hit record, 'Take You Down'. Having been one of the first artists to perform as part of the Digital Mirage Festival just over 4 weeks ago, the accomplished musician has been keeping busy as of late, with three remixes and an original track already under his belt in 2020. Out today via Astralwerks Records, the remix is available across all streaming services.
Hot off the release of his Gryffin 'Need Your Love' remix, which impressively amassed over 150,000 plays just 24 hours, Nurko returns with another re-work, this time tackling ILLENIUM's 2018 emotional ballad, 'Take You Down'. Previewed at the end of his live-streamed Digital Mirage set this past April, the highly-anticipated production marks the experienced artist's fifth release of the new decade. His signature flair adds a grittiness and hard edge to the approximately four-minute release, in turn producing a unique sound that resembles much of the heart-fluttering work in Nurko's future bass catalog. A profoundly resonant track in its entirety, Nurko's remix quickly builds upon itself, crafting a palpable tension that ends up dropping with full-force, all while pulling at the emotions of the listener.
'I'm super excited that Nick let me put my own twist on a song that's so special to him! Knowing this, I wanted to make sure I worked hard to preserve the emotional journey the song takes you on. It was so fun to remix 'Take You Down'. This was one of my favorite tunes from the Ascend album so it was such an honor when I was given the opportunity! I know a ton of our fans have been asking for a collaboration with Nick and I, I hope that this will appease them for now!'   
– Nurko
Leech, known professionally as Nurko, has consistently had his finger on the pulse of dance music. The New Jersey native grew up in a family of artists that, from an early age, emphasized fostering and nurturing his skillful talents and abilities. Having consistently been drawn toward the musical genius of a plethora of sounds and artists from the likes of Bach, Beethoven, Mozart, Bassnectar, Amon Tobin, Flume, and Jack Ü, it's safe to say that not only are the dynamic bass music talent's tastes wide-ranging, but his creative vision also has a substantially firm and knowledgeable foundation to draw creative inspiration from.
Since emerging on the scene in 2015, his melodic trap and future bass productions have caught the attention of Adventure Club, Alison Wonderland, Jauz, Krewella, and The Chainsmokers. A well-connected individual, Nurko is also close with several other high-profile artists, and has collaborations in the works with Dabin, Graves, ARMNHMR, and Trivecta. The veteran bass producer is also slated to release a remix of a Seven Lions track down the pipeline that will serve as his fifth remix of 2020. His notable 2018 remix of Halsey's 'Without Me' was a pivotal point for the pioneering DJ/producer, garnering over 23 million plays on Trap Nation's YouTube channel, and was quickly followed by 2019's groundbreaking hit 'Breathe Without', which has gone on to receive over 3 million Spotify plays just a little over a year after its release.
Taking on the task of re-crafting a tune from one of electronic dance music's most revered producers at the moment is no easy feat, but Nurko does so effortlessly. Knocking the ball out of the park with his remix of ILLENIUM's 'Take You Down', Nurko's fourth remix of 2020 perfectly showcases his expertise, all while giving dedicated fans more to look forward to from the budding performer in the coming year.