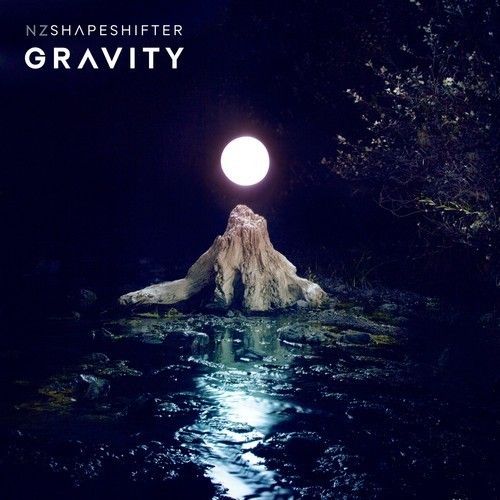 NZ Shapeshifter – Gravity
The electronic soul band NZ Shapeshifter are set to release their new single 'Gravity' in the UK this October.
NZ Shapeshifter have held their reputation as pioneers of modern electronic music since the band's first release back in 2001. Their exclusive approach to unshackle electronic music from behind computer desks has earned them widespread critical and commercial acclaim.
Their new single, 'Gravity' consists of a myriad of flowing textures. From the rolling bass to singer P.Digsss's elevating melodic vocals, these layers coalesce together into beautifully formed, polished liquid soul. Throughout the track, the tones of the horns and flute, chime in harmony alongside the surging vocals. 'Gravity' exudes irrepressible contagious energy, filling you with that warm feel-good vibe.
Supporting the single is a remix by renowned DnB producer Lenzman, providing punchy bass and sharp kicks he uniquely transforms the song into a liquid roller of the highest caliber. Pacific Heights, the out of hours pseudonym of Devin Abrams, NZ Shapeshifter's front man, provides the final remix; the track showcases P.Digsss's distinctive vocals alongside a darker heavier bass line.
NZ Shapeshifter's unique approach to music has resulted in them heir fifth studio album 'Delta' is their most fearless project yet, reaching Number One in their home country.
NZ Shapeshifter is made up of P Digsss (vocals), Devin Abrams (sax/keys/synths), Sam Trevethick (guitar/synths/sampler), Nick Robinson (bass/synths/MPC) and Darren Mathiassen (drums). Out of their four previous albums a staggering three of them are platinum selling setting them miles apart from the competition. Their live performances are energetic and captivating. But most importantly of all, NZ Shapeshifter are one of a kind with their unique brand of electronic soul music. 'Gravity' optimises the bands incredible approach to creating uplifting genre defying music and sees NZ Shapeshifter continue to write their legacy in modern electronic music.