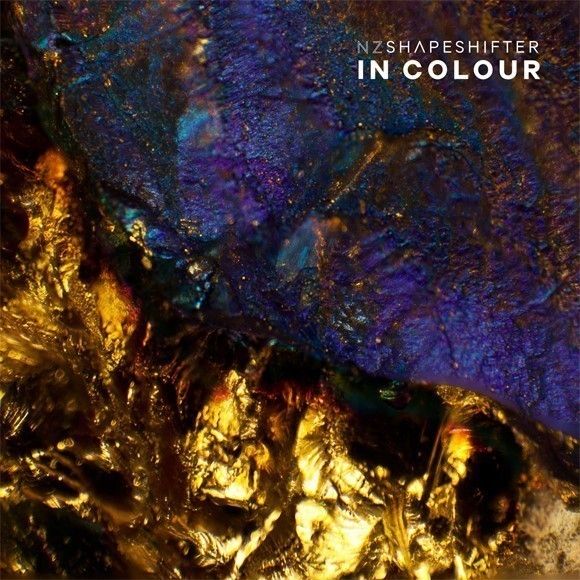 NZ Shapeshifter – In Colour
NZ Shapeshifter are releasing the single 'In Colour' in the UK, track five from their fifth studio album, 'Delta'. A track which debuted at number four in their native New Zealand and has reached gold sales status.
NZ Shapeshifter by name and by nature, this elemental, electronic soul outfit has morphed time and time again with seismic shifts in genre. From depth charge bass music, elastic electronic textures and barrelling breakbeats to bedrocks of soul, jazz and rave that ground their experimentation.
The album 'Delta' is their most fearless project yet, and 'In Colour' epitomises this. NZ Shapeshifter have not forgotten their bass heritage while barrelling forward into the future, unhindered by BPM counts or genre boxes. Perhaps the most revolutionary aspect of 'Delta' is the electronic production underpinning the album which acts as a foundation for how sensational 'In Colour' is. They have created a track that introduces a light-hearted version of Drum and Bass, exuding irrepressible joy and intense energy whilst maintaining a heavy beat. With an anthemic hook this track is undeniably catchy, and avoids superficialityas it is supported by powerful lyrics about changing the world. 'In Colour' also has a beautiful video echoing the band's lyrical message that music can connect people. It depicts the band's spirit of exploration, showcasing music's reach to all corners of the globe.
NZ Shapeshifter is made up of P Digsss (vocals), Devin Abrams (sax/keys/synths), Sam Trevethick (guitar/synths/sampler), Nick Robinson (bass/synths/MPC) and Darren Mathiassen (drums). Out of their four previous albums a staggering three of them are platinum selling setting them miles apart from the competition.
On top of their huge mainstream commercial success, NZ Shapeshifter have released records through legendry south London Drum and Bass label, Hospital Records. This band have encompassed both mainstream and cutting edge underground culture already, however their fifth album 'Delta' has the most to offer NZ Shapeshifter's audience with the release of the single 'In Colour', their most anthemic tune so far.