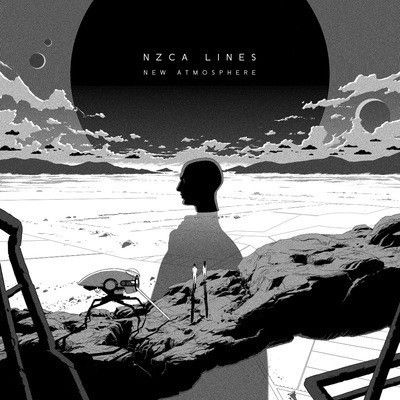 NZCA LINES – New Atmosphere
Following the success of his self-titled debut album NZCA LINES' Michael Lovett is pleased to share his single 'New Atmosphere', out now through Moshi Moshi.

The new single marks the return of one the most talented artists in recent years. Introduced by trademark synths and crisp rhythms, Lovett's swooning vocals ride effortlessly above the perfectly clipped production of long-term collaborators Charlie Alex March(Gold Panda) and Ash Workman (Metronomy). With artwork in the form of a rare illustration by French animation wunderkindJeremie Perin (DyE – Fantasy, Trucker's Delight), 'New Atmosphere' is a perfect piece of electronic pop romanticism packed with equal parts style and substance.



Backed by the glitchy synth pulses of B-side 'Cirrus Forming', the new single is the perfect appetiser for NZCA LINES' anticipated sophomore album, to be announced soon.
NZCA LINES has just come off a very successful tour with Metronomy. Album news and more live dates to be announced soon.