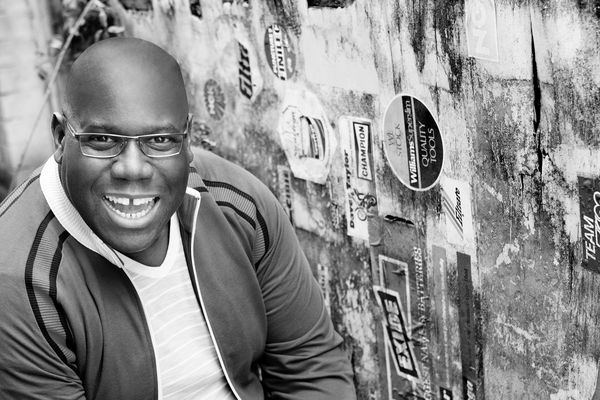 Oasis Festival Announces 2018 Phase 1 Lineup
Morocco's Oasis Festival, the luxury and exotic destination music festival taking place September 14-16, 2018 on the outskirts of Marrakech, has announced their first wave of acts headlined by Carl Cox, as well as sets from Actress, Avalon Emerson, Derrick Carter, The Black Madonna, Jessy Lanza, Mount Kimbie, Nastia, Octo Octa (live), Paula Temple, Rødhåd, Tim Sweeney and William Djoko. Nestled against the stunning backdrop of the Atlas Mountains, the fourth edition will once again deliver three days of exceptional international and local music talent whilst offering a chance to dive deep into Morocco's rich culture in this breathtaking corner of Northern Africa.

Headlined by the legendary techno figure Carl Cox, the Intec Records label head will make a rare appearance in Morocco, treating revellers to what is sure to be a highlight set of the festival. Adding to the robust lineup, Chicago native and house music heavyweight Derrick Carter will play an exclusive back to back with Mixmag's 2016 'DJ of The Year' The Black Madonna, and Honest Jon's Records experimental producer Actress will go back to back with Warp's rhythm driven electronic rock fusionists, Mount Kimbie. Ukrainian techno talent Nastia will offer high-energy sounds, Berghain regular and Dystopian label boss Rødhåd will bring his signature dark, loopy and hypnotic take on techno. Legendary Beats In Space radio show host and label boss Tim Sweeney will also bring his eclectic bag of tricks, and the ever-unpredictable Avalon Emerson is sure to serve up another colorful set showcasing everything from techno to electro to acid. William Djoko, Denis Horvat, and Powder will provide high class club soundtracks and Hyperdub's synth-pop futurist Jessy Lanza will present her own critically acclaimed mix of house, R&B and electro, keeping fans dancing deep into the night. Next to these, live shows come from 100% Silk's seductive New York deep house star Octo Octa and music technology addict Paula Temple will perform a special hybrid set. Representing local Moroccan talent will be Monile and the multi-genre performer, Kosh (live).

In 2018, Oasis Festival will also introduce a third stage complete with a lush swimming pool as the perfect refuge to bask in the sun's afternoon rays whilst listening to quality tunes before dancing under the stars by night. Rounding out the festival's cultural elements, festival goers will find plenty of mouthwatering foodie delights and specialty tea on offer which are all locally sourced. There will also be numerous chill out areas including a hookah lounge and Moroccan Square for those needing a break from the dancefloor, as well as activities including invigorating daily yoga sessions, traditional henna tattoos and much more. As the first of its kind in Morocco, Oasis Festival has set a high standard embracing Marrakech's local scene and tempting adventurous attendees keen to dance somewhere different amongst palm trees, stage-side swimming pools, plush tropical gardens and stunning views of the spectacular North African landscape.

Tickets for 2018 are on sale now via TheOasisFest.com with release one weekend passes for $171 USD.